This post may contain affiliate links. By clicking and making a purchase through the links, I earn a small commission at no extra cost to you. See my disclaimer for more information. This allows me to keep the site up to date and expand on resources.
If you're thinking about making a move to Puerto Vallarta, congratulations! It's one of the best decisions you'll ever make.
When I first moved to Puerto Vallarta in winter 2020, I never expected to fall head over heels and love and start a website about it, but here I am.
If you're not yet convinced, here are nine reasons you should consider moving to Puerto Vallarta.
Why move to Puerto Vallarta Mexico
Year-round warm weather
Puerto Vallarta enjoys a warm climate year-round, which is ideal if you're trying to escape the cold winters in the northern hemisphere.
The best time to visit (or live) is from October to April during the high season. The climate will be warm and dry, making it perfect for water-based activities and hiking.
If you're someone who craves year-round sunshine, Puerto Vallarta is the perfect place.
Around May, it becomes very hot, and in late June, the rainy season typically starts. However, it usually only pours in the late afternoon for about an hour, so you can still enjoy the beautiful beaches earlier in the day.
Affordable cost of living
By far, one of the most popular reasons people choose to live in Mexico is the affordable cost of living. It's possible to live a fantastic lifestyle here for under 2,000 USD per month.
If you are working remotely for a company abroad, you'll likely find that you can live a fantastic lifestyle in Puerto Vallarta while saving some money!
Your biggest expense is likely to be rent, but with a bit of work, you can find affordable long-term rentals, especially if you avoid the tourist neighborhoods like Old Town and Zona Romantica.
Read more: the best areas to live in Puerto Vallarta.
Real estate prices are also much lower than in most U.S. cities, making the city an attractive place to invest. There are many real estate agents that can help you find your perfect home.
Groceries are affordable, and eating out and drinking are much cheaper than in Canada and the United States. There are many free things you can do in Puerto Vallarta as well.
Health and dental care in Mexico is also affordable, especially compared to the USA. As a result, many people come here specifically for dental operations, as the savings can be that significant.
Before coming, make sure you have a travel health insurance plan. I use and love SafetyWing, which is insurance made for digital nomads.
Overall, most people say they save between 50% to 65% living in Puerto Vallartcompared to their U.S expenses.S.
Ease of visas
Mexico is very generous with its tourist visas. Canadians and Americans get six months on arrival, and you can do a quick border hop and come back if you want to stay longer.
There's also the Mexico Temporary Resident Visa if you want to stay longer than six months and not worry about visa issues. It's initially approved for one year and can be renewed for another 1 to 3 to a maximum of 4. After that, you can apply for permanent residency.
Disclaimer: Mexico immigration has been cracking down on issuing long-term visas, and many travelers are reporting that they are only getting 15-30 day visas on arrival. This seems to be mostly happening at the Mexico City airport.
Fantastic cuisine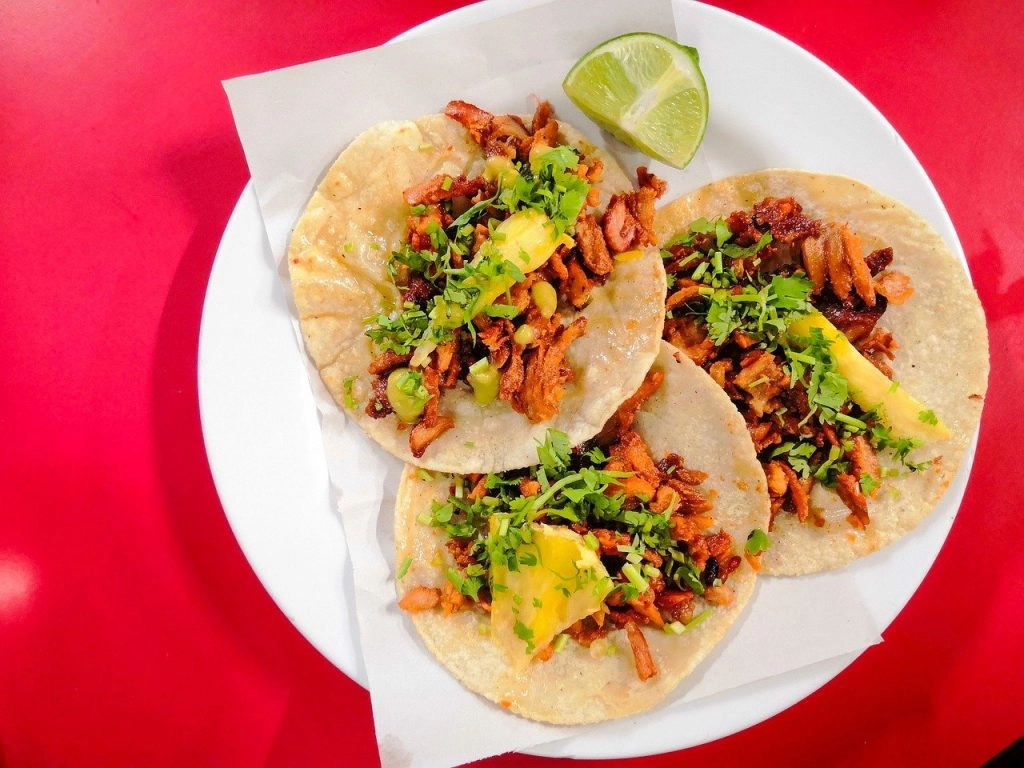 Tacos – need I say more? But seriously, the food in Mexico is incredible, and Puerto Vallarta is no exception! There are many great restaurants here with spectacular sunset views on the beach.
Don't be afraid to try street food; it's some of the best! You'll find amazing taco stalls on almost every corner; just look for one with locals, and you'll be good to go. For a couple of dollars, you can enjoy a fantastic meal!
Mexico has several different regions when it comes to cuisine, so if you travel around the country, you'll be able to experience the difference between them all.
Nomad community
I love the digital nomad community in Puerto Vallarta.
Puerto Vallarta has a fun and social atmosphere, so it's easy to meet other people with events hosted all the time. The easiest way to meet people is by joining some of the nomad Facebook groups and attending in-person meetups, whether it's a hiking group, dinner, or a game of volleyball.
I found a great group of friends almost immediately after moving to Puerto Vallarta, who I ended up traveling through Europe with.
And as one of the top gay destinations in Latin America, Puerto Vallarta is also a mecca for LGBTQ+ travelers.
Great base to explore other parts of Mexico
Puerto Vallarta is in the state of Jalisco, which has a lot to offer those who visit. It's home to nine pueblos magicos, which are remote towns with traditional and unique festivals, food, and activities.
It's an excellent base for day and weekend trips. Next to Jalisco is Nayarit, which is home to the popular beach and surf towns Sayulita and San Pancho. They are just an hour's drive from Puerto Vallarta.
You can also hike or take a boat to the more remote towns of Quimixto and Yelapa. Or, for a completely different view, head to San Sebastian Del Oste and enjoy the mountain scenery and cooler temperatures.
And if you want to go further, there are affordable flights within the country to other great cities in Mexico like Guadalajara, Mexico City, and Cancun.
Fast internet with co-working spaces and cafes
Of course, to be a good digital nomad destination, you need good internet, and Puerto Vallarta definitely has that.
That said, it can be hit or miss within some apartment buildings, so you'll want to test out the internet before committing to a place if you plan to work from home (if you're getting an Airbnb, get the owner to send you a screenshot of the internet speeds).
There are many co-working spaces and cafes with great Wi-Fi if your apartment doesn't meet your needs or you want to get out of the house and meet others.
As a backup, you can get a SIM card in Puerto Vallarta with 4g internet. You can buy them at any OXXO (convenience store). I paid $25 for 8g of data with Telcel with unlimited socials.
Close to the United States and Canada
If you're a Canadian or American who wants to be abroad but needs to go back home sometimes, Mexico is a perfect choice.
Traveling to and from the U.S./Canada is relatively easy, with direct flights from major cities in North America to Puerto Vallarta, and it only takes a few hours. You can even drive your own car here!
Going back and forth is not that challenging, especially compared to living somewhere in Europe or Asia.
Outdoor adventures
If you love outdoor activities, you'll love living in Puerto Vallarta. With miles of coastline and the Sierra Madre mountains as the backdrop, there's no shortage of fun adventures to go on here.
If you're a wildlife enthusiast, come during the whale-watching season to see a spectacular display of humpback whales and dolphins. Or go diving or snorkeling at Los Arcos Marne Park, where you can spot manta rays, sea turtles, moray eels, and more.
For an adrenaline-packed adventure, rent a jet ski and ride along the coastline, go on a zip-lining tour through the jungle, or ride ATVs up the mountains. It's also a great place for surfers, as nearby towns like San Pancho and Sayulita offer some of the best surf conditions in Mexico.
Is Puerto Vallarta a good place to move to?
Absolutely! Puerto Vallarta is not only a fantastic vacation destination but a great place to live. It's safe, has a low cost of living, high quality of life, and a fantastic expat community.
How much do you need to live comfortably in Puerto Vallarta?
The amount of money you need to live comfortably in Puerto Vallarta will depend on your lifestyle. Basic necessities such as food and housing are generally quite affordable compared to the U.S. On average, you will need a minimum of $1,500-$2,000 per month.
Where do most expats live in Puerto Vallarta?
The most popular areas for expats to live in Puerto Vallarta are Marina Vallarta, El Centro, and the Romantic Zone. However, as the city grows in popularity, many expats and nomads are moving to neighborhoods such as Versalles and Fluvial, where accommodation prices are lower.
—
These are just some of the reasons you might consider moving to Puerto Vallarta! Every time I come back, I seem to find another reason to fall in love with the city.
You can find more information about what it's like living in Puerto Vallarta here.
Read more: