This post may contain affiliate links. By clicking and making a purchase through the links, I earn a small commission at no extra cost to you. See my disclaimer for more information. This allows me to keep the site up to date and expand on resources.
Wondering what the cost of living in Puerto Vallarta, Mexico is? You're in the right place – I've been living on and off in Puerto Vallarta for the last three years and recently got my temporary residency here.
While Puerto Vallarta has gone up in price over the last three years, it is still an affordable place to live, especially compared to some major cities in the U.S. and Canada. And you'll be living in paradise!
In this comprehensive guide, I'm breaking down the exact cost of living in Puerto Vallarta so you can make an informed decision about moving here.
Why Live In Puerto Vallarta?
While there are certainly other places in Mexico with a lower cost of living, Puerto Vallarta provides a fantastic lifestyle, especially if you're like me and love having the amenities of a city surrounded by breathtaking nature.
Situated on the Bay of Banderas with the stunning Sierra Madra mountains as the backdrop, there's no shortage of outdoor adventures to go on here.
Go snorkeling in the turquoise water, swim in hot springs, ride ATVs up the mountains, or go on a thrilling zipline excursion across the jungle.
There are many fun things to do from day to night, and it's a great base to explore the many surrounding towns in Jalisco and Nayarit on these day trips.
It's got high-speed internet, beautiful cafes and coworking spaces, and many accommodation options, making it an excellent base for digital nomads in Mexico or expats who work remotely.
Plus, it's got an international airport with direct flights to major cities in the U.S. and Canada, making it easy to get back home if needed.
Your exact cost of living in Puerto Vallarta will depend on the lifestyle you want to live, but most digital nomads spend about 2000-2500 USD a month.
In this post, I'll break down my total monthly costs to show you how affordable it can be to live here.
Currency fluctuations
One important thing to note about the cost of living in Puerto Vallarta is that it has increased in recent years, largely due to significant currency fluctuations.
Inflation has shaken the global economy in 2023, weakening the U.S. and Canadian dollar. On the other hand, the Mexican peso is the second best-performing currency globally in 2023.
For example, in 2021, you got 17 Mexican pesos for 1 CAD, but in 2023 you only get 12-13! That makes things 1/3 more expensive, without considering other increased living costs.
Puerto Vallarta Cost of Living
Average Rent In Puerto Vallarta
Renting an apartment will be your biggest expense living in Puerto Vallarta – especially if you want a place with an ocean view!
If you plan to stay for a few months and don't mind having a place outside of the main tourist areas of Puerto Vallarta, you can find great deals on long-term accommodations.
In 2021, I lived in a 3-bedroom apartment with two other digital nomads in Las Glorias (near the Hotel Zon). We signed a 3-month lease, and the monthly rent was $270/month each.
The apartment was older but had 24/7 security, an outdoor swimming pool, air conditioning, Wi-Fi, laundry, and a beach a 5-minute walk away. It also included a cleaner who came twice a week!
The only extra thing we paid for was drinking water (a 20-gallon jug is 70 pesos and lasts about a week) and electricity, which ended up being less than $50 each for three months.
We found our apartment by simply calling numbers posted on apartment buildings. Look for apartment signs that say "Se Renta" and communicate directly with the landlord. You'll need to know Spanish reasonably well, as most landlords in Puerto Vallarta don't speak English.
In 2022, I subletted my friend's one-bedroom apartment in Versalles for $600/month, which was much more modern and came with an outdoor pool and weekly house cleaner.
I also lived in my friend's two-bedroom apartment in Zona Romantica, which was $900/month for the apartment.
In 2023, I came back to live in Puerto Vallarta long-term. Unfortunately, we were looking in February during the high season, so the average price was very high. We got a 3-bedroom apartment in the Romantic Zone for 20,500 pesos, but I disliked it because it lacked natural light.
Then, I saw a beautiful apartment listed 5 minutes away for 900 USD/month, which I was able to get on an 8-month lease.
So yes, you can still get good deals with a bit of looking.
But if you only stay for a month and book your place on Airbnb, you'll probably end up paying double that, if not more.
Puerto Vallarta is also a great place to invest in property. While real estate prices have risen significantly over the last two years, you can still buy apartments much cheaper than many cities in the U.S. and Canada.
Tips on getting deals on long-term accommodations
Look during the low season
The main factor that will significantly affect the price you pay is whether you're renting during the low or high season (from November to March).
If you are looking during the high season, finding a good deal will be very difficult as demand is so high. But If you come after mid-April, you can find WAY better deals on accommodations. If you want to stay long-term, it's best to look during the summer months and secure a long-term lease.
This post has more info on the different seasons in Puerto Vallarta.
Avoid Airbnb and search locally
If you're booking an apartment on Airbnb, you'll pay about a 30% markup for the convenience of using the platform. Instead, try to connect with locals renting apartments through Facebook groups.
If you want to secure a place before you get here, book a week on Airbnb, and then once you meet the host, talk to them to see if they will give you a better deal off the platform. This is especially likely if you're willing to pay in cash and stay a few months.
Plus, if you are moving to Puerto Vallarta, it's best to book a short-term rental first to familiarize yourself with the neighborhoods before deciding where you want to live long-term.
This post has more advice on finding long-term accommodation in Puerto Vallarta.
Live outside the tourist zones
The main tourist zones are the most expensive neighborhoods, from Conchas Chinas to the hotel zone. However, you can find much better prices if you're willing to go further.
Versalles is an excellent area to live in, although prices there have increased recently. However, just behind it is Fluvial, where you can still find good deals. And behind that is Pittial, a much more local neighborhood with affordable accommodation.
Cost of eating and drinking in Puerto Vallarta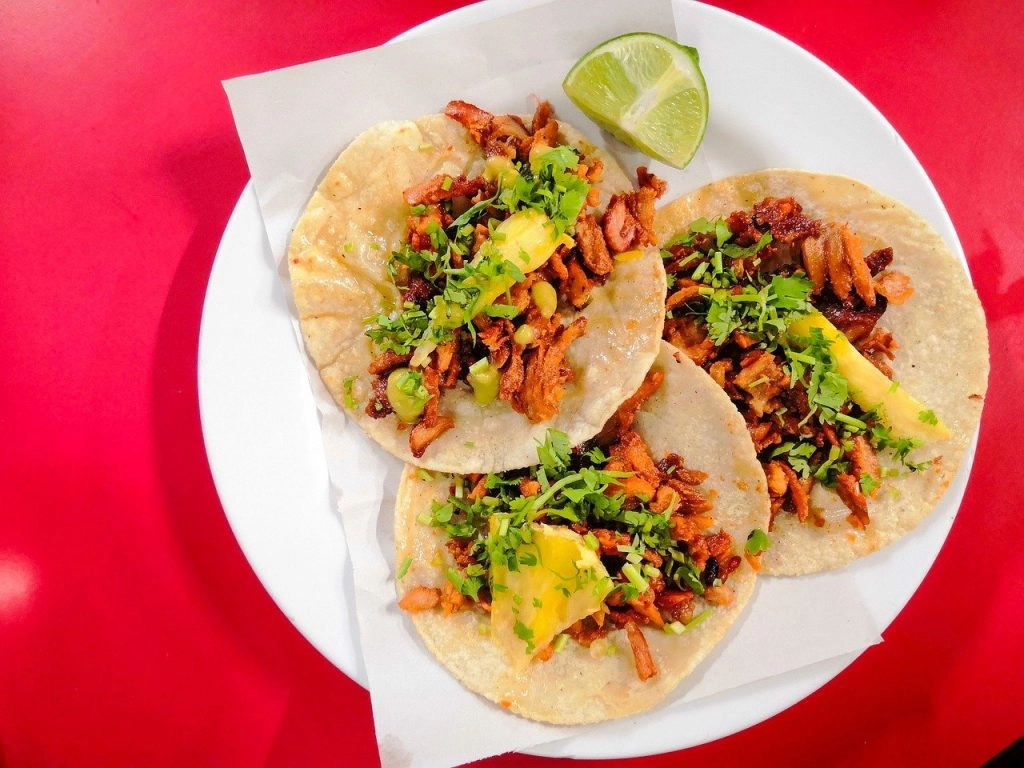 Like rent, food costs in Puerto Vallarta vary dramatically on your lifestyle and where you go.
You can eat extremely affordably here if you're mainly cooking at home or only eating out at local restaurants and food stalls. You can get street tacos for 20-40 pesos each.
However, if you're eating out at beach restaurants frequently, it will add up quickly (especially if you're drinking).
Here are some examples of the cost of eating out:
Filling lunch from a taco stand: 2-3 USD
Lunch and coffee at a cafe: 10-15 USD
Seafood dinner at a nice restaurant with drink: 30+ USD
As you can see, the price of eating out varies considerably where you go. Since I work from cafes most days and go out to restaurants with my friends frequently, I spend between 300-400 USD/month eating out and drinking.
The cost of groceries is quite reasonable, especially if you shop at the local markets. For example, I buy my groceries mainly at the Emiliano Zapato market and can get a week's worth of fresh produce and groceries for around 50 USD.
Drinking will add considerably to your budget. Beers are cheap to buy at OXXO (5 USD for a 6-pack) or 2-3 USD in a typical restaurant. But at some cocktail bars, drinks can cost 10 USD+!
So, if you go out and drink a lot, you'll spend a lot more in Puerto Vallarta, just like any other place.
Transportation in Puerto Vallarta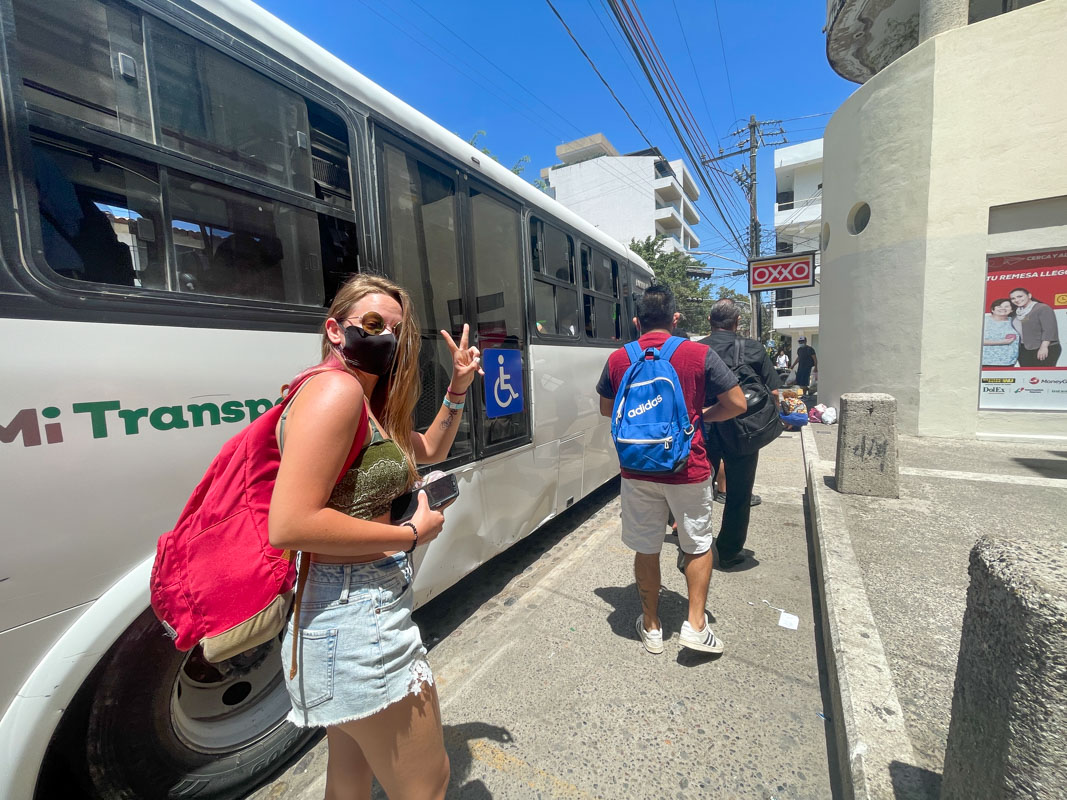 The cost of transportation can be very affordable in Puerto Vallarta. You don't need a car to get around the city as it is very walkable, buses run everywhere, and Ubers are affordable.
If you're living in El Centro, 5 Di Diciembre, or Zone Romantica, you can walk to the beach, restaurants, and nightlife easily.
The Malecon (boardwalk) stretches from 5 de Diciembre through Zona Romantica and is fun to walk or bike on – it takes you right along the beach and is always entertaining for people-watching.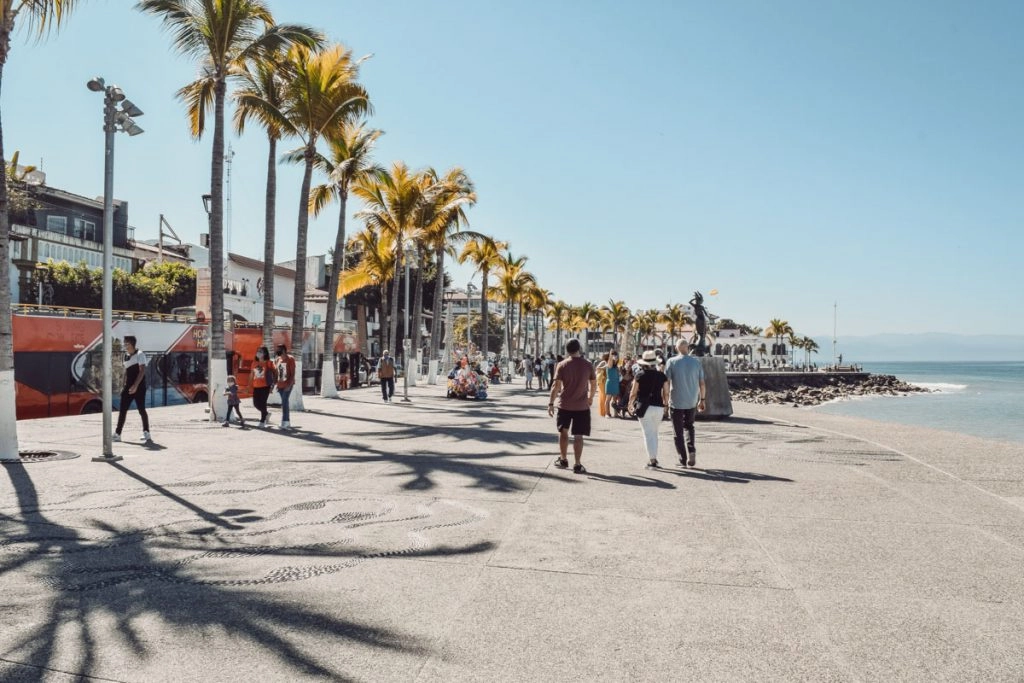 The bus system is good in Puerto Vallarta. Public buses can take you all over the city and only cost 10 pesos (50 cents) per ride. There are also busses to nearby beach towns like Sayulita that cost 2.50 USD.
The buses run frequently – I've never waited more than 5 minutes for one. However, they can be crowded, and only some have AC.
There are also water taxis from Boca de Tomatlan that can take you to beautiful beaches like Majahuitas and Yelapa for about 5-10 USD.
Uber and indrivers (a local car ride app) are also good. I use Uber to get around at night, which costs me 5 to 10 USD for a 15-minute ride, depending on demand.
A taxi will be about double that, so I rarely use them. If you need to get a cab, always remember to negotiate the price beforehand.
Health, dental, and wellness
Medical care is very cheap in Mexico. A visit to the doctor will only cost you a few dollars – I got a prescription from a doctor for 60 pesos recently. Same with medications, and you don't need a prescription to get many of them.
I always recommend traveling with travel medical insurance as you never know what can happen. I use and love SafetyWing, insurance designed for digital nomads that only costs 45 USD/month.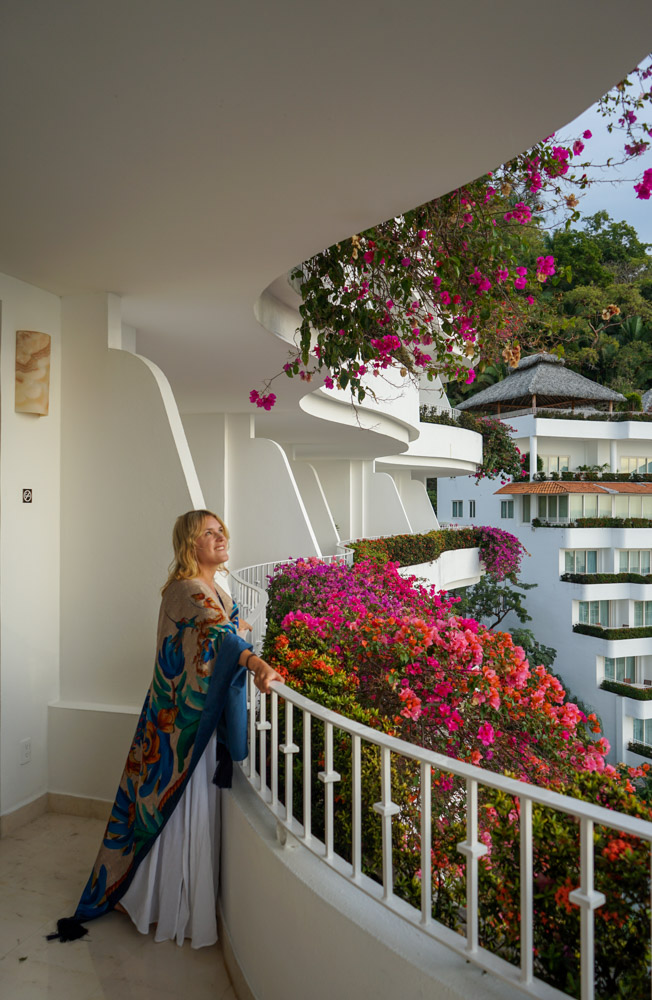 HAVE YOU GOT TRAVEL INSURANCE YET?
Don't forget to protect your trip with HeyMondo travel insurance. Get peace of mind with:
24/7 worldwide assistance (including covid)
Extended Stays
Cover for non-refundable expenses
Heymondo assistance app
Mexico is famous for having affordable dental care. So much so that people come here specifically for dental tourism!
If you're visiting from the United States and need dental work, you can actually save money a considerable amount of money by having it done in Mexico.
I got a teeth cleaning and check-up here for 9 USD – seriously, I've had margaritas more expensive than that!
I signed up for a one-month gym membership, which was 30 USD. Had I signed up for three months, it would have only been 25. The gym was clean, spacious, had lots of equipment, and offered fitness classes.
There are also many ways to stay fit and active in Puerto Vallarta without joining a gym. You can do workout videos at home or go hiking on nearby trails. Many people walk up to the Mirador for daily exercise. There's also swimming and surfing!
Cost to Live in Puerto Vallarta – Extra Expenses
These are additional costs that you may incur depending on your lifestyle choices.
Spanish lessons
While you don't need Spanish to get by in Puerto Vallarta, it's always nice to learn the language of the place you're living, and locals will appreciate the effort.
There are plenty of free resources and apps to learn Spanish, but adding in-person classes can be a nice thing to do while living in Puerto Vallarta. Plus, it's an excellent way to meet people if you're taking group classes!
I took a 3-week in-person class at Spanish School Vallarta with three other students. It costs 250 USD, including the course materials (75/week). I've seen many people advertising private Spanish lessons for 10-15 USD/hour.
Household items
One great thing about Puerto Vallarta is that it's easy to get anything you need. There's a Walmart and Costco and tons of local vendors.
Since I live out of a backpack, I rarely buy household items, but my apartment was pretty basic when I moved in, so I had to pick up a few things. I spent 200 USD to get everything I wanted (yoga mat, kitchen supplies, toiletries, etc.).
Coworking passes
There are a handful of co-working spaces in Puerto Vallarta that range in price.
I bought a month pass to Natureza for 1000 pesos in 2021 (50 USD) but then paid the same to go to Vallarta Co-work for one week (one month is 150). Recently, I got a 10-pass for Joint Cowork for 50 USD.
SIM cards are easy to get at any corner store (Oxxo) and only cost 30 pesos. A top-up of 500 pesos (25 USD) will get you unlimited calls and texts and 6GB of data with several social apps included.
It's been over a month since I topped mine up, and I am constantly using my data. Their 4G speeds are fast, with download speeds up to 16 Mbps.
Tours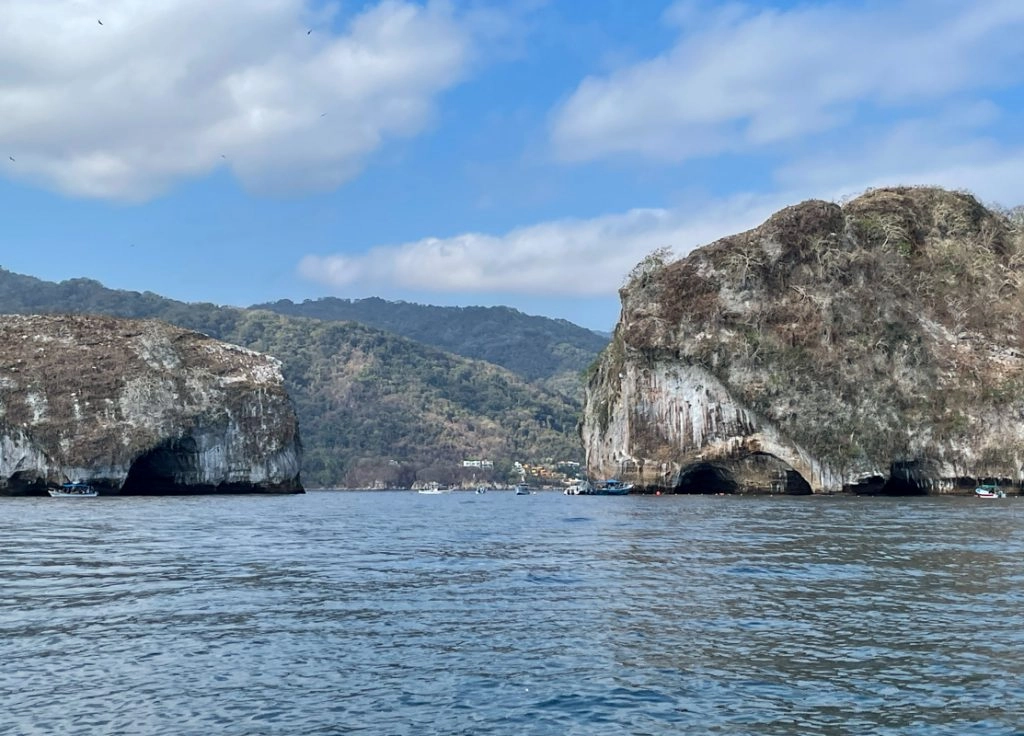 If you do a lot of tours while living in Puerto Vallarta, it will hit your budget. Here are some example costs:
Widget
If you don't have the budget for tours, don't worry. There are plenty of free activities in Puerto Vallarta to enjoy.
Cost of living in Puerto Vallarta in 2023
On average, these are my monthly expenses living in Puerto Vallarta per month in 2023 (all prices in USD):
Rent: 900 (2-bedroom apartment in Zona Romantica)
Eating out and drinking: 400-500
Groceries: 200
Tours: 100
Phone data: 25
Transportation: 80 (Ubers and buses – I walk a lot of places)
Travel insurance: 45
Co-working: 50 (pack of ten passes)
Gym: 30
Misc (shopping, dentist, ATM Fees): 100
TOTAL: 2030
As you can see, you can get by on around 2000 USD/month living in Puerto Vallarta! I have an excellent quality of life – I go out almost every night, do activities on the weekend, and take Ubers often.
I don't feel like I'm holding back living in Puerto Vallarta, yet I can get by on a fraction of what it would cost to do the same in North America.
According to Nomadlist, Puerto Vallarta's average cost of living cost is$2,222, which I can definitely see if you have a higher-end apartment. Still, I think living comfortably here for less than 2,000/month is more than possible.
Thinking about moving to Puerto Vallarta? Check out these posts!