This post may contain affiliate links. By clicking and making a purchase through the links, I earn a small commission at no extra cost to you. This allows me to keep the site up to date and expand on resources. Thanks for reading!
Versalles is one of Puerto Vallarta's most up-and-coming neighborhoods.
Located between the Marina and downtown, Versalles isn't known so much for all-inclusive resorts and beach access but instead for its fantastic dining options and liveable atmosphere.
This guide will share everything you need to know about exploring Versalles Puerto Vallarta!
Best thing to do in Versalles
Don't have time to read this? Versalles is known for its amazing restaurants, and the best way to experience this is on a food tour.
An Intro to Versalles Puerto Vallarta Mexico
Versalles is one of those Puerto Vallarta neighborhoods that you could drive right by and not even notice. It's just a few square blocks located on the other side of the highway at the southern end of the Hotel Zone.
Until recently, there wasn't a whole lot going on here. When we first moved to PV back in the winter of 2017, we lived in nearby Aralias and walked to Versalles for Spanish lessons three times a week.
At that time, it was mostly a local residential area with a few simple restaurants and taco trucks. Fast forward five years, and Versalles is one of the fastest-growing neighborhoods in the city.
If it seems like there's a construction site on every corner, it's because there is. That's something to think about if you're considering moving here.
On the one hand, there are plenty of pre-construction places for sale at a reasonable price. Of course, that also means construction noise on a near-daily basis (they do take Sundays off, thankfully).
While some bemoan the expansion of high rises and the gentrification of Versalles, there's one positive to all this growth – the burgeoning culinary scene. There's an incredible array of restaurants here for such a small area. More on that in the "where to eat" section…
For those just visiting, Versalles isn't the most popular area to stay in. It's a bit far from the action of Old Town, and it's not on the beach. Plus, there aren't that many hotels over here.
If you're coming as a digital nomad or are considering a permanent move to Puerto Vallarta, this is definitely a solid option.
There's a co-working space and lots of cafes to work from as well as major shopping centers and a Costco nearby.
Where to Stay in Versalles
This is more of a local neighborhood, so there aren't many options when it comes to accommodation. Here are a few recommendations for places to stay in Versalles to suit all budgets:
El Sunset Hostel is a great place for travelers on a budget looking to be social; it's one of the best hotels in Puerto Vallarta. They have dorm beds for less than US$10 a night with separate rooms for guys and gals.
Vallartasol Hotel is a pretty nice 3-star hotel with a pool. They also have studios that have small kitchenettes.
Hotel Suites Mar Elena is right across the highway from Versalles and is a block away from the beach. They have a pool as well, and prices are very reasonable.
Dreams Vallarta Bay is an all-inclusive, 5-star resort. This is the place to stay around here if you're looking to live it up.
There are some good places on Airbnb and VRBO, so you might want to look on those sites as well. If you're planning on staying in PV for a week to a month, you can find some pretty good deals on places in Versalles.
🇲🇽 Puerto Vallarta Quick Guide 🇲🇽

✈️ Airport – The Licenciado Gustavo Díaz Ordaz International Airport (PVR) airport is a 20-minute ride to the city center. You can book an airport transfer here.

🏩 Hotels – The best website for booking hotels and resorts are Booking.com and Expedia, which search all properties to find you the best deals. For inspiration on where to stay, head to my ultimate guide to Puerto Vallarta hotels.

🚗 Getting around – Puerto Vallarta is easy to get around by walking and Uber, but renting a car is the best way to explore the surrounding areas. Discover Cars is the best website for finding deals, which searches International and local Mexican companies.

🌊 Things to do – Puerto Vallarta is a paradise for outdoor adventure! Some of the top things to do are whale watching, yacht trips, and ATV tours.

✔️ Don't forget travel insurance! I use and love SafetyWing, which is insurance for remote workers. For shorter trips, I recommend HeyMondo – you can get 5% off by using that link.
Tours in Versalles
The best way to experience Versalles awesome restaurant scene is on one of these food tours that will take you through the best places to eat in the neighborhood.
Eating in Versalles is a global experience now. There's Caribbean, Greek, Taiwanese, Cajun, and of course, tons of amazing Mexican food. You can also find many healthy options here, with a solid choice of vegan and organic places.
Local companies are even running food tours here now, such as this one with Vallarta Food Tours.
On this tour, you'll get a chance to explore decades-old establishments and trendy eateries. Try old-style authentic dishes like pozole and al pastor, enjoy seafood, delectable tacos, and quesadillas, and finish it off with a frozen pie.
Taking a tequila tour in Puerto Vallarta is a must while visiting the city, and you can do that right in the heart of Versalles!
On this 1.5-hour tour, you'll sample premium tequilas made from 100 percent blue agave, and choose from three different tasting experiences depending on your preference. 
Best Restaurants In Versalles Puerto Vallarta
In the past couple of years, Versalles has blown up as a foodie destination. There seems to be a new place everyone is talking about on a weekly basis here these days.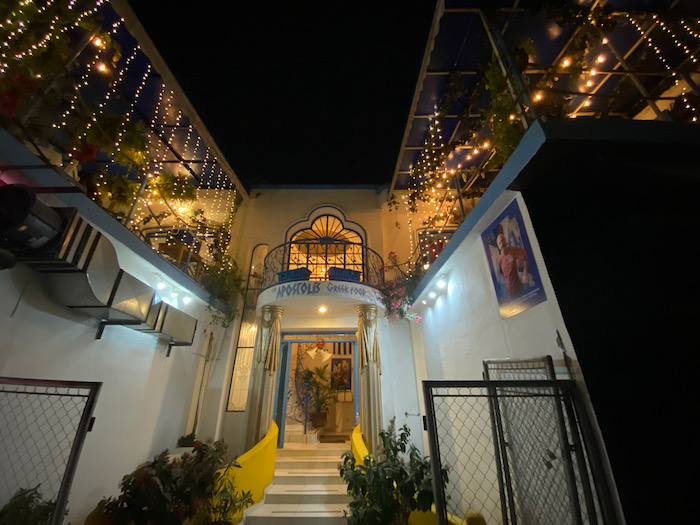 I've eaten in dozens of places in Versalles now and have yet to have a bad experience. Here are some of my favorites, as well as recommendations from friends of places I haven't tried yet.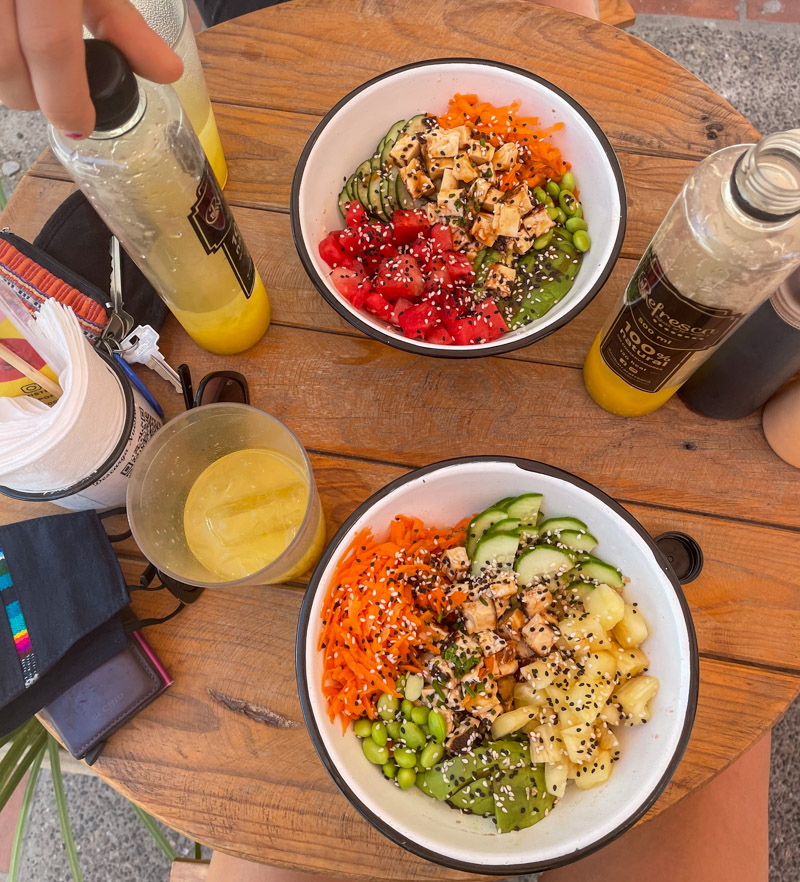 Capitán Cajún: A little taste of New Orleans in PV with crawfish boils and all that jazz.
Budaixi: Authentic Taiwanese cuisine such as dumplings and noodles.
Mr. Vegan: The name explains this place with lots of healthy options.
Organic Select: A great organic market and deli.
Cha': A wide-ranging menu that's good for any meal.
Mykonos: A beautiful restaurant with authentic Greek food.
LAMARA: Absolutely amazing ceviche and aguachile.
Mariscos 8T: Another excellent spot for fresh local seafood dishes.
Oregano: Caribbean cuisine such as oxtail and shrimp curry.
Algo Bueno: Highly-rated chicken sandwiches.
Huicho's: Taco stand churning out al pastor and other classics.
Los Cuentos: Small taproom of a local brewery with some small plates.
Other things to do in Versalles
To be honest, there really isn't a whole lot else to do in Versalles. You can walk around the entire neighborhood in about 20 minutes, and you'll pass nothing but apartments, single-family homes, shops, and restaurants.
There is a public beach in the Hotel Zone that's just a quick walk. Playa Las Glorias is a nice little stretch of beach with a great view of the town. There's not much over here, but there are a few places on la playa where you can grab a bit to eat and a drink.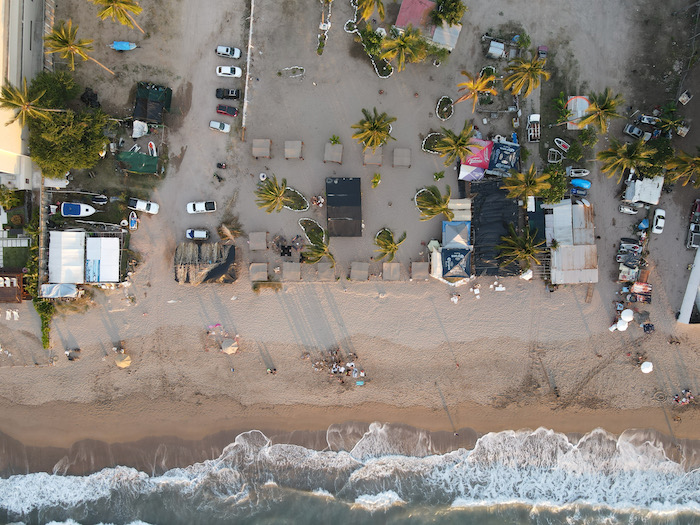 It's not even technically in Versalles, but Plaza Caracol is a big shopping center that's home to a movie theater and bowling alley. If you live in Versalles, it's a fun thing to do from time to time and just a short walk.
The restaurant scene is the main reason to visit Versalles if you're not living there.
—
While it may not be the best fit for a short-term visitor to PV, Versalles is a great home base for those spending a bit more time here.
It's far away enough from downtown where you get a more local vibe but close enough if you want to go out on the town.
Planning a trip to Puerto Vallarta? Don't miss these posts!