This post may contain affiliate links. By clicking and making a purchase through the links, I earn a small commission at no extra cost to you. See my disclaimer for more information. This allows me to keep the site up to date and expand on resources.
Puerto Vallarta is a buzzing resort region on the Pacific coast of Mexico known for its gorgeous beaches, exciting nightlife scene, and extensive array of tours. In Puerto Vallarta, you can find everything from art galleries and historic sites to tropical forests and aquatic playgrounds.
With hundreds of Puerto Vallarta tours and attractions to choose from, it can be difficult to weed out the experiences that you absolutely must work into your trip itinerary- but fear not. I've got you covered with this easy-peasy guide to the 12 best excursions in Puerto Vallarta Mexico.
Best Tours in Puerto Vallarta
1. Food tours in Puerto Vallarta: Breakfast Taco Tour with a Local Foodie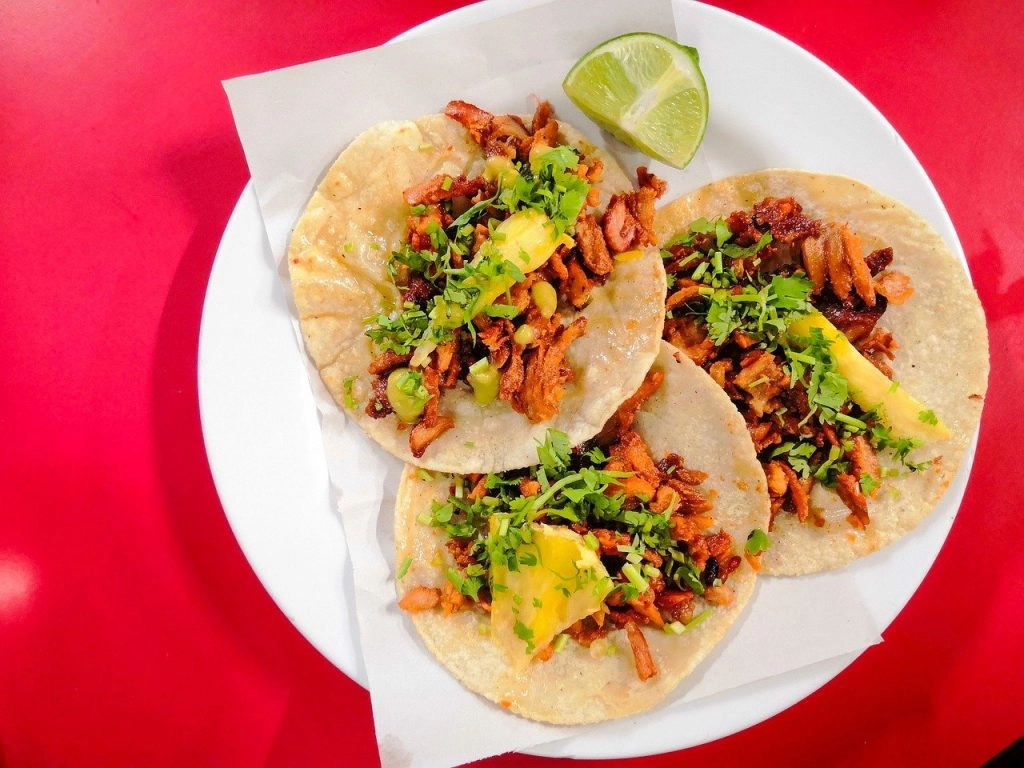 Price: $47 per person
Star Rating: 5 Stars
Activity Type: Foodie Tour
About: This breakfast-time taco tour presents the best of both worlds: good eats and useful education. First thing in the morning, you'll be guided through the best of the best when it comes to local street food stalls and then to two sit-down restaurants for some killer breakfast tacos.
While navigating these casual settings and striking up conversations with the locals, you'll be given the inside scoop on how to choose the best street food stand on your own. For this reason, many reviews (and the tour guide himself) recommend taking this tour as early as possible on your vacation so you can make good use of your newfound knowledge and eat like a pro for the rest of your holiday.
The guide has also been known to send a gallery of professional photos of your experience so you can keep all your vacation memories forever without worrying about stopping to capture the moment.
2. Horseback Riding Tour in Sierra Madre
Price: $82 per person
Star Rating: 5 Stars
Activity Type: Adventure Tour
About: Horseback riding tours have become a bit of a staple on a Mexican holiday but this Puerto Vallarta tour through the Sierra Madre Mountains is without a doubt one of the best.
After meeting your trusty steed for the day you'll ride along a creek, through the vibrant rainforest, and up at one of PV's stunning waterfalls. From here, you can dismount and take a quick hike to the water's edge, where you can hop on in for a cool dip and stellar photo opportunity.
The tour concludes back at the ranch, where you'll be treated to an authentic home-cooked lunch, and for the adults in your group, an open bar. Tour reviews absolutely rave about the margaritas so be sure to get your hands on one.
3. Fat Bike Graffiti and Art Tour in Puerto Vallarta
Star Rating: 5 Stars
Activity Type: Sightseeing Tour
Price: $85 per person
About: Calling all art lovers! The street art scene in Puerto Vallarta is second to none and this fat bike graffiti and art tour presents you with an exciting new way to discover it.
Spend three hours with a local guide navigating parts of the city seldom seen by the tourist crowd. You'll learn how to use a "fat bike" (an interesting opportunity in and of itself) and much on some fun local snacks along the way.
4. Cacao Garden and Butterfly Sanctuary
Price: $75 per person
Star Rating: 5 Stars
Activity Type: Sightseeing Tour
About: This two-part sightseeing tour is great for families and curious adult travelers alike. First, you'll wander the Puerto Vallarta cacao garden and learn about the ancient art of chocolate making. This first part of the tour concludes with a tasty treat so be sure to bring your sweet tooth along.
Afterward, you'll be guided through the lush butterfly conservatory, "Jardin Magico", which is home to 33 stunning species. If you'd like, you'll also be welcome to participate in an extra special moment and release a newborn butterfly for its first flight.
A visit to the sanctuary helps support environmental efforts including recovering the threatened populations of important pollinator species and combatting climate change, so this is a tour you can feel extra good about participating in.
5. Cooking Class and Market Tour
Price: $90 per person
Star Rating: 5 Stars
Activity Type: Foodie Tour
About: Rather than bringing home a new fridge magnet as a souvenir, why not bring home a new skill? This cooking class and market tour will start with a chef-guided tour through the outdoor market where you'll be introduced to inspiring local ingredients and learn how you can incorporate them into your own home cooking.
After your market visit, you'll be welcomed into the chef's home to prepare a 3-course meal comprised of vibrant local flavors. It seems like the most popular recipe rotations include ceviche, mole, and al pastor. The best part? All recipes learned are sent home with you so you can impress all your friends and family with an authentic Mexican dinner party after your trip.
6. Photographer in Puerto Vallarta
Star Rating: 5 Stars
Activity Type: Photography Tour
Price: $164 per group (up to 15 people)
About: If you find yourself forgetting to slow down and document your holidays or you simply don't trust your own camera skills, this photographer tour is for you.
Choose your favorite locations (from downtown murals to the sandy shores) and meet up with a professional photographer who will capture your story at a relaxing pace.
This tour even accommodates large groups of up to 15, making this a great (and affordable) way to capture cherished memories of everything from a honeymoon to a multi-family reunion.
7. Luxury Day Sailing Tour of Bay of Banderas
Star Rating: 5 Stars
Activity Type: Water Tour
Price: $119 per person
About: Want to travel like the rich and famous for a day? This luxury sailing tour will provide you with a full day at sea, an open bar stocked with only the finest premium liquors, and a lunch prepared by your own personal chef.
While on deck, you can simply take in the views and keep an eye out for marine life, or you can learn the basics of sailing and take your turn as a skipper at the helm. Puerto Vallarta boat tours are one of the top things to do here!
You can expect to sail to a secluded cove (amongst other secret spots) where you can dive in for a swim, or borrow some equipment for an afternoon and go snorkeling and paddleboarding. Either way, the highlight of this tour might just be returning to shore as the golden sun sets over the horizon.
8. Puerto Vallarta: Responsible Whale Watching Experience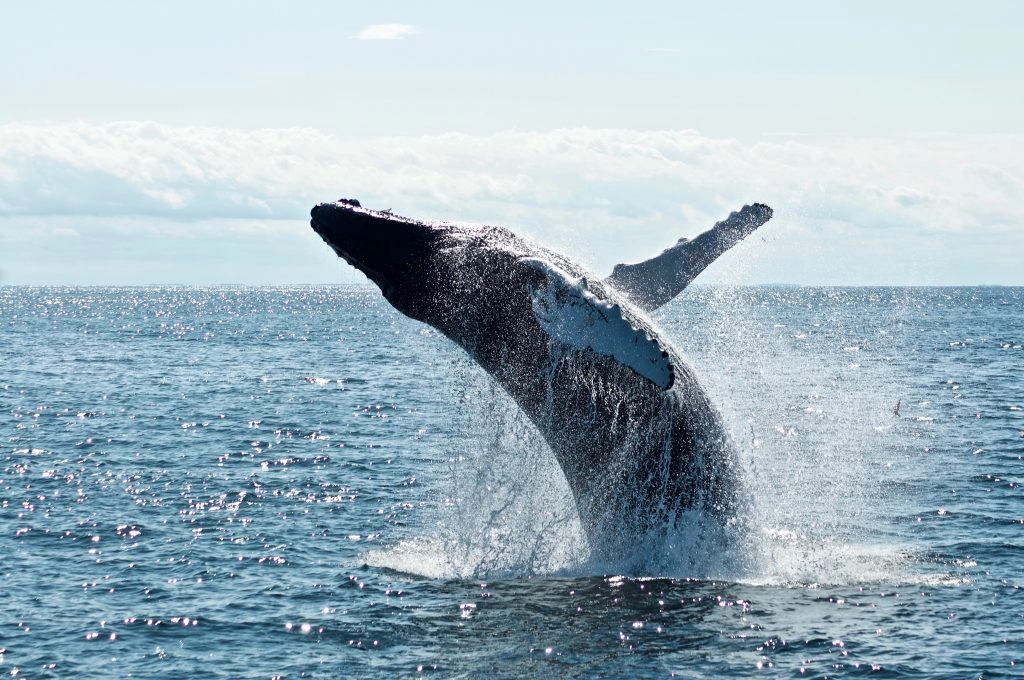 Star Rating: 5 Stars
Activity Type: Water Tour
Price: $96 per person
About: Want a wildlife experience you can feel good about? Instead of swimming with the dolphins on your next trip to Mexico, go on this responsible whale watching tour. You'll spend a half-day aboard the research boat of a local marine biologist exploring the Bahia de Banderas and searching for gentle giants.
You'll likely have several encounters with the inhabitant humpback whales, following distance and approach guidelines set out for responsible wildlife tourism (which is still pretty close, so you won't be sacrificing anything), and even use sound equipment to listen to whale songs below deck.
As part of your participation fee, you'll be provided with a light lunch and a portion of the tour cost goes to directly fund important research. It's a win-win for everybody!
The whale-watching season in Puerto Vallarta starts in December and typically lasts until the end of March.
9. Parasailing Tour Puerto Vallarta
Star Rating: 5 Stars
Activity Type: Adventure Tour
Price: $62 per person
About: Offered through the Sunscape hotel, this parasailing tour will give you both an adrenaline rush and the best birds-eye-view of the idyllic Puerto Vallarta coastline. After a quick safety briefing, you'll strap on your harness, head towards the water, and prepare for your parasailing adventure.
This tour is fun, exciting, and all-inclusive (even your taxi to the hotel is covered) so you don't need to worry about a thing.
10. Las Caletas Beach Hideaway Experience
Star Rating: 4.8 Stars
Activity Type: Water Tour
Price: $149 per person
About: Visit one of the most sought-after exclusive beaches in Mexico on this daylong all-inclusive tour. First thing in the morning you'll set sail towards this private paradise which is only accessible by water.
Once you arrive, you'll be able to spend your day looking for local wildlife (both monkeys and parrots inhabit the island), swinging in a hammock, or participating in a plethora of activities including clay modeling, cooking classes, guided hikes, mezcal tasting or various watersports.
There are even designated adventure areas for kids and teens to keep them busy. Throughout the day, all meals, soft drinks, and alcohol are included.
11. Full-Day Tour to San Sebastian
Star Rating: 4.5 Stars
Activity Type: Sightseeing Tour
Price: $89 per person
About: Visit another favorite Mexican city amongst tourists without worrying about the logistics of the trip by embarking on this fun day trip to San Sebastian.
While walking through this historic city, you can expect to eat lunch at a local homestyle restaurant, explore old mining facilities and peruse renowned museums. Along the way, you'll also visit a local coffee plantation and an authentic tequila house (where you can do some sampling). It's one of the best day trips from Puerto Vallarta.
Star Rating: 4.5 Stars
Activity Type: Water Tour
Price: $149 per person
About: This half-day journey to the infamous "hidden beach" is not only worth a spot on your travel itinerary but also your bucket list at large. Tucked in the network of the Marieta islands is this beach inside a cave that you may have seen floating around Pinterest or travel guides as it's been the muse of travel bloggers and photographers for years.
A professional photographer will be on board to document the day for you so you'll be sure to return home with some jealousy-inducing snapshots of your holiday. Several reviews mentioned spotting dolphins and humpback whales on the ride back to shore so be sure to keep your eyes peeled!
Please note that this tour is geared towards strong swimmers and many previous customers note that the swim to get from the Zodiac to the hidden beach is rather challenging, but 100% worth it.
There you have it, the top 12-rated tours in Puerto Vallarta! Which one is on your list to do?
Planning a trip to Puerto Vallarta? Don't miss these posts!