This post may contain affiliate links. By clicking and making a purchase through the links, I earn a small commission at no extra cost to you. See my disclaimer for more information. This allows me to keep the site up to date and expand on resources.
Mexico is a beautiful country that has long been the top pick for family holidays, honeymoons, and quick girls' getaways in the sun. But over the years, the safety of travel in Mexico has been called into question. To ensure a no-stress vacation, here are the nine safest cities in Mexico to visit.
With a vibrant local cuisine, sparkling turquoise waters, a tropical climate, and exotic wildlife, it's not hard to see why Mexico is a fan favorite that keeps people returning year after year.
When planning a trip, it's likely that safety is one of your top priorities- as it should be. You want to know that you, your family, and your belongings will all return happily from your restful holiday without harm or a good fright.
Though avoiding petty crime is possible with a toolkit full of common sense and some travel-savvy street smarts, it's always better to be safe than sorry and choose a safe Mexico destination so you can simply relax and enjoy the beautiful scenery.
The good news is, there are plenty of Mexican cities (some of which are Mexico's most iconic tourist destinations) that remain wholesome, safe venues for your next vacation. This guide will look at the safest places in Mexico to visit.
Safest Cities in Mexico
Puerto Vallarta
Puerto Vallarta is a top Mexican destination because you can do just about anything here. There are fabulous beaches, great nightlife, epic whale watching adventures, adrenaline-inducing activities like ziplining and ATV tours, and a lovely city center to explore. What more could you need?
Though Puerto Vallarta is a top tourist destination, it is still a relatively small and peaceful city. Crime here (especially violent crime) is almost nonexistent and does not pose a major threat to tourists.
In fact, crime rates in Puerto Vallarta are actually lower than in popular US cities like Miami and Las Vegas, according to data from Numbeo. The general recommendation is to exercise about as much caution as you would back home, which is a pretty big endorsement for its level of safety.
Puerto Vallarta is one of the safest places to live in Mexico and has been booming as a digital nomad destination in recent years as a result.
Cozumel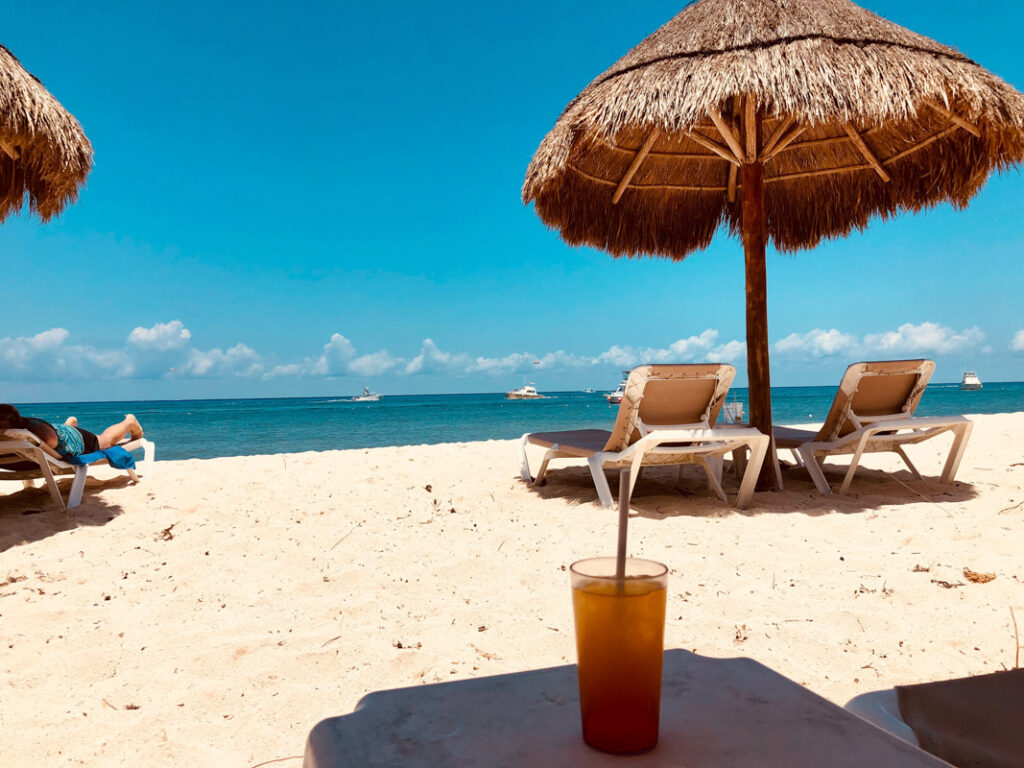 Cozumel is an island destination suitable for romantic couples' getaways, college spring-breakers, and families alike. Especially for waterbugs, it doesn't get better than this island paradise.
Sailing, snorkeling, scuba diving, and sunbathing at exclusive beach clubs are all popular itinerary options here.
Its prime location also makes it an ideal candidate for those looking to go on mainland excursions or island-hop throughout their getaway.
Safety is one of the top priorities in the touristy zones of Cozumel, and it shows- even petty crime rates in the high traffic areas remain close to zero.
Besides keeping your wits about you and maintaining some common sense, you shouldn't need to fret about your safety while vacationing here.
Loreto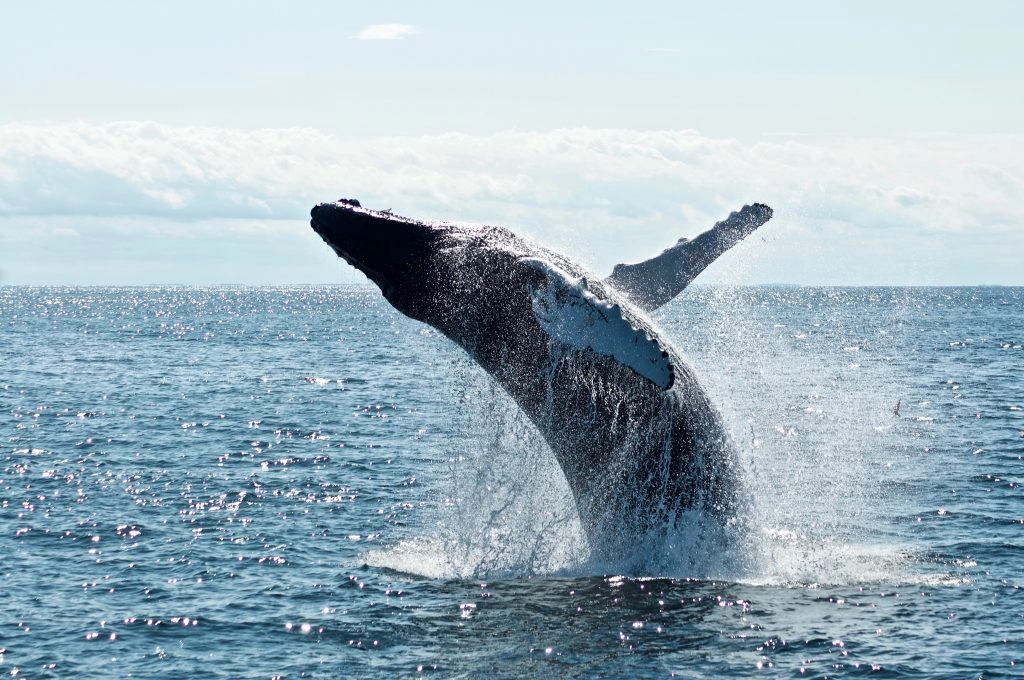 Loreto is the ultimate hidden gem that deserves far more recognition and tourist attention than it is currently receiving- though I must admit, its "under the radar" reputation is part of its undeniable allure.
If you want unspoiled white sand beaches, lunar-like white rock cliffs, cactus-laden deserts, the clearest water you've ever seen, and some pretty insane wildlife encounters (think whale sharks, blue whales, and silly sea lions ), then this definitely needs to be at the top of your bucket list. There's also a decent craft beer scene in Loreto for those interested.
Loreto's small-town charm lends itself well to establishing a safe atmosphere for tourists.
You'll also find many of the vacation rentals are in gated communities with constant security patrol, so even those staying off of resort grounds should feel well looked after and comfortable letting their guard down.
La Paz
La Paz is an excellent choice for those who want to participate in some unconventional Mexican tourism activities, such as sandboarding the Sahara-like dunes at El Mogote.
Of course, you can still expect to spend plenty of time splashing around in the ocean (whose coast is very reminiscent of the Whitsunday Islands in Australia), soaking up the sun, and meeting local sea life.
Like any bigger city, La Paz does experience small amounts of petty street crime, but its rates still fall well below some of the other Mexican cities, as well as below major American cities like Los Angeles and New York.
While you will want to remain somewhat vigilant, La Paz remains a pretty safe choice as far as cities go and shouldn't be much different than making safe decisions back home.
Merida
Merida is a renowned Latin city home to several iconic attractions, including the Paseo de Montejo mansions, the Ruta Puuc, and the Catherdral de Merida. It also happens to be one of the safest cities in Mexico to live!
From a Merida home base, you can explore the famous pink lagoon, Chichen Itza, and swim in local cenotes. Merida's many festivals are legendary, so be sure to check your travel calendar for any that may be ongoing during your visit.
If safety is the most important thing to you when planning your vacation, you should definitely choose Merida. It is considered by many to be the single safest city in Mexico, especially for solo travelers.
It's also in the Yucatan, which is considered the safest state for tourists, so this is good news if you're hoping to do some touring around.
Puerto Escondido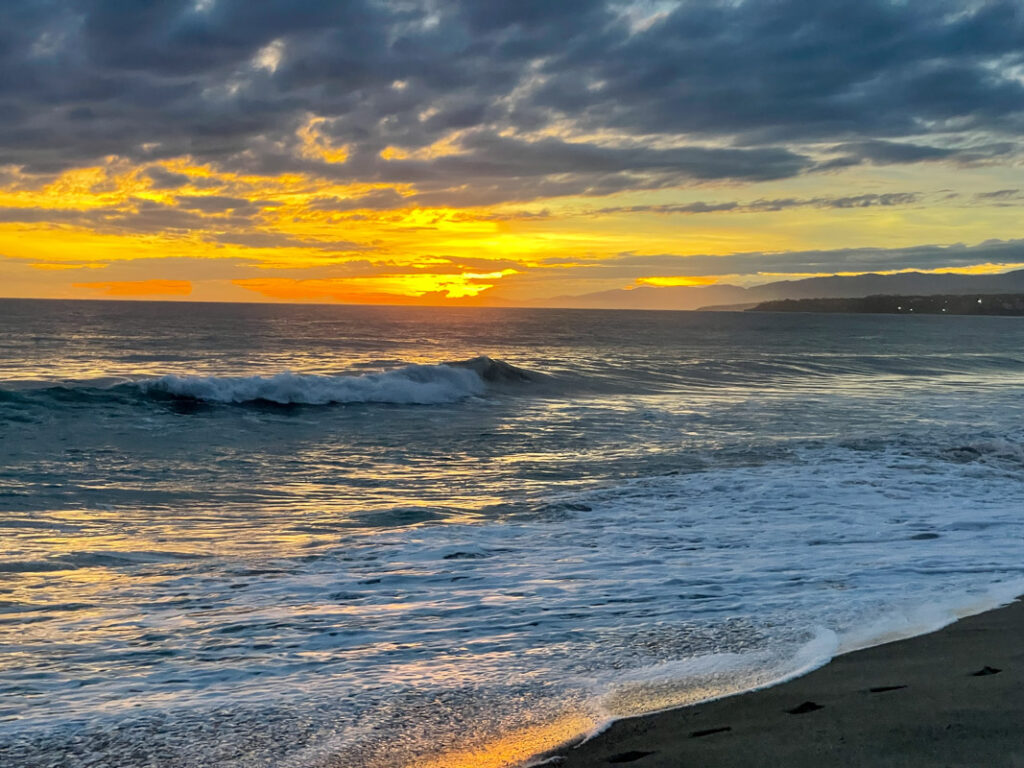 Sealife, surfing, and mezcal tasting are the name of the game around Puerto Escondido. This beach city, which used to be considered a hidden gem, is now a tourist hotspot calling your name.
If you've ever seen photos of nighttime lagoon bioluminescence tours and thought, "wow, that looks incredible," it's worth noting that this is something you can easily add to your itinerary here and cross witnessing this extraordinary natural phenomenon off your bucket list.
Puerto Escondito is a popular place for expats to settle and a frequented destination by solo female travelers, which should be a testament to its safety levels.
Be mindful that petty crime rates have gone up slightly in the past few years, but this is mainly due to growth in population, as is normal. However, crime rates are lower than most other Mexican cities, and it is still considered one of the safest areas in Mexico.
Experienced travelers should not experience difficulty if they use their travel smarts to their advantage, and those with less practice should be fine if they follow basic safety tips.
Oaxaca City
Oaxaca is a colorful, historic city with a big personality. If you like to immerse yourself in local culture, this is an excellent place to do so.
Oaxaca is known for its incredible cuisine, buzzing markets, ornate churches, and many museums. For an extraordinary encounter with local flora, be sure to visit the Jardín Etnobotánico de Oaxaca.
Oaxaca is another perfect example of a city with low rates of petty crime and extremely low rates of violent crime, especially surrounding the city center.
General advice is to remain cautious and vigilant, as you would during any other travels, and use your common sense about things like walking alone at night or leaving valuables out in the open.
Sayulita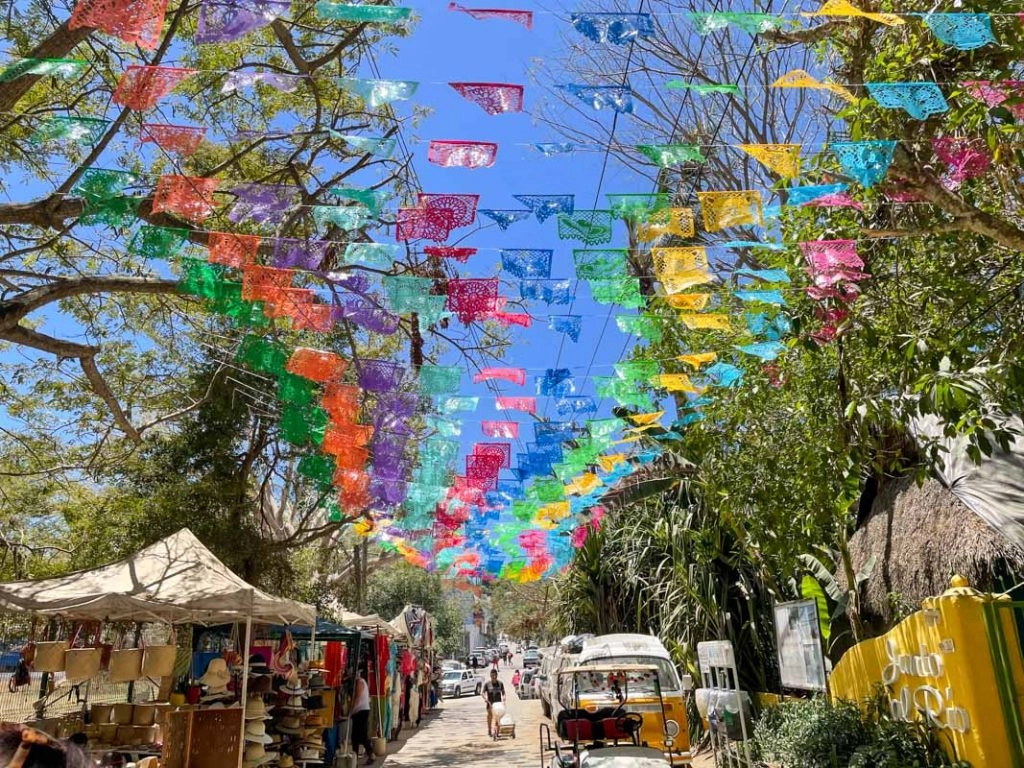 Sayulita is effectively a mini Tulum on the Pacific coast. For those that liked Tulum before it got popular, this might be your next go-to. Sayulita is a lively little surfing town with good food, lots to do, and some of Mexico's best beaches.
Nightlife is especially good here, though more tropical and laid-back than in destinations like Cancun, with plenty of beachfront bars and places to go dancing with your friends. It's just an hour away from Puerto Vallarta, so this is a great place to take a day trip.
Crime is quite rare in Sayulita, but as with anywhere in the world, it does occur from time to time. That said, it is still considered to be one of the safest areas in Mexico, both for travel and to live in, so you'll just need to ensure you're being smart.
Avoid flaunting large sums of cash, keep flashier jewelry at home and be aware of your surroundings.
Bacalar
The vibrant lake at Bacalar is one of the next big tourist destinations if you ask me. This quiet little village is home to stunning colorful waters, a remote (and authentic) Mexican experience, and a peaceful immersion into the wilderness that appeals to every naturalist at heart.
This buzzing (though relaxing) little town is among the safest beach towns in Mexico.
There are next to no safety warnings about visiting the area, and crime reports are pretty darn rare. Police watch boats patrol the area at night, but you shouldn't feel an overwhelming police presence either. Just enough to keep everything in tip-top shape.
If you want a place to truly unwind, this tranquil paradise is an excellent choice. All this said, if you're planning to visit Bacalar, please consider staying in an eco-resort and adopt a "leave no trace" morale.
Many of these fragile ecosystems are becoming overrun with tourists. While this is a fantastic opportunity to diversify the economy and help small communities thrive, it is also important to acknowledge the devastating impact that "no holds barred" tourism can have on the environment.
There you have it, the nine safest places to visit in Mexico to inspire your next holiday!
Planning a trip to Mexico? Don't miss these posts!