This post may contain affiliate links. By clicking and making a purchase through the links, I earn a small commission at no extra cost to you. This allows me to keep the site up to date and expand on resources. Thanks for reading!
While Puerto Vallarta is mainly associated with its gorgeous beaches and water-based activities, the city is also a great base to go hiking! From urban walks to coastline trails, here's where to go hiking in Puerto Vallarta.
Best Hiking Trails In Puerto Vallarta
If you're looking for some light outdoor adventure in Puerto Vallarta, check out some of these hiking trais.
Mirador La Cruz del Cerro
If you're looking for a place to go hiking right in the city, this is the spot. The Mirador La Cruz del Cerro takes you uphill to one of the best views of the city.
To get there, walk from the Malecon uphill along Calle Abasolo. Eventually, you'll reach a series of stairs which you climb up to the top. It takes about half an hour to get there.
I recommend doing this hike early morning or at the end of the day; otherwise, you'll just be sweating a lot in the heat. It's also one of the best spots to watch the sunset!
At the top, there's an observation deck with gorgeous 360-panoramic views of downtown Vallarta, Banderas Bay, and the majestic Sierra Madre mountains. These views make it one of the best hikes in Puerto Vallarta, and some digital nomads in Vallarta do this daily for exercise!
It's completely free to visit, and since you can walk here from downtown, this is one of the top things to do if you're visiting Puerto Vallarta on a budget.
Malecon Boardwalk
Okay maybe this isn't considered a hike, but walking along the entire Malecon boardwalk should absolutely be on your Puerto Vallarta itinerary! It's a gorgeous boardwalk that follows along the coastline from El Centro to Zona Romantica.
The Malecon is 2.4 miles long, so it will take you less than an hour to complete if you don't stop. I've walked the Malecon so many times while living in Puerto Vallarta, as there is always something new to see. It's also completely flat and accessible to everyone.
Along the Malecon, you'll see statues, street performers, and endless cafes and restaurants where you can stop for a bite to eat or drink.
Hikes Near Puerto Vallarta
Vallarta Botanical Gardens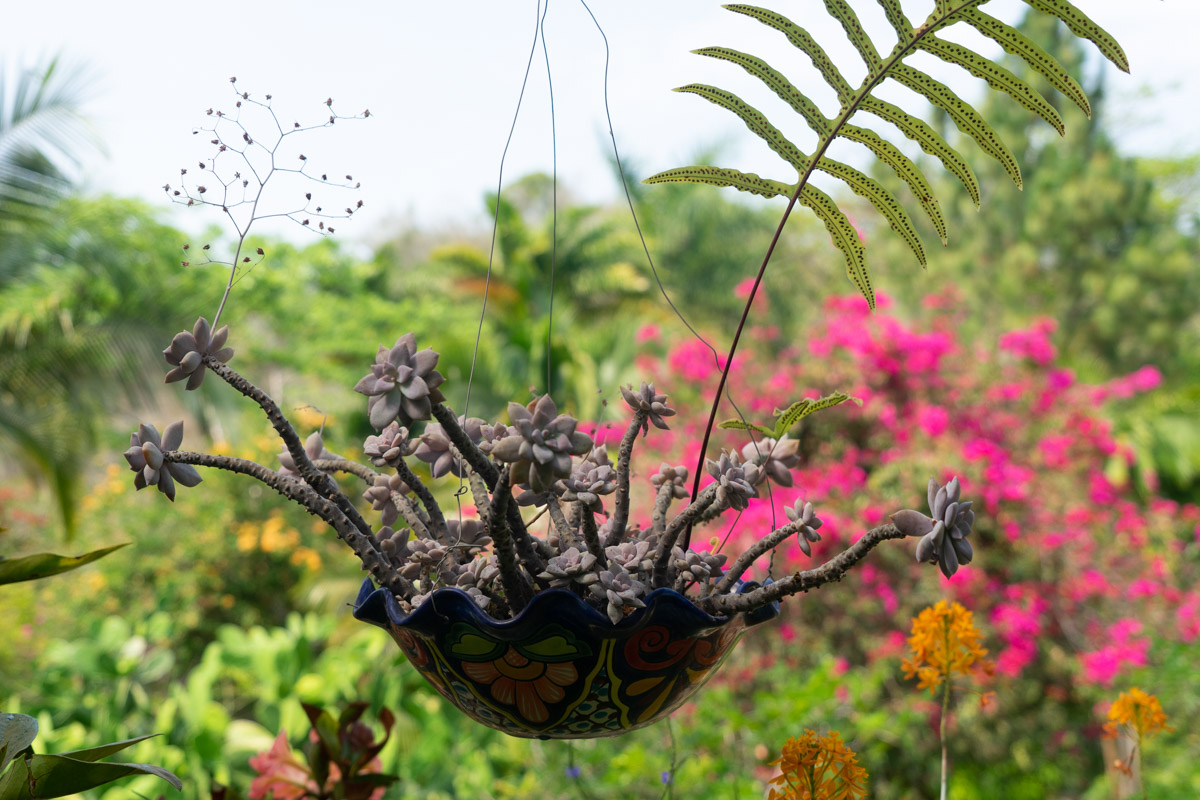 Visiting the Vallarta botanical gardens is undoubtedly one of the best things to do in Puerto Vallarta, especially if you're looking for a quiet place to hike in nature.
Once you arrive at the gardens, you'll be given a map of the area with your entrance fee (200 pesos). I was surprised by how big they are; the gardens sprawl more than 64 acres!
The ticket is good for two consecutive days, so if you want to do a lot of exploring, you can come back the next day at no additional cost.
If you want to go hiking here, plan for a few hours and bring sunscreen and bug spray with you. The walking trails range in difficulty, including easy ones around the gardens where you can see Mexico's gorgeous flora and fauna.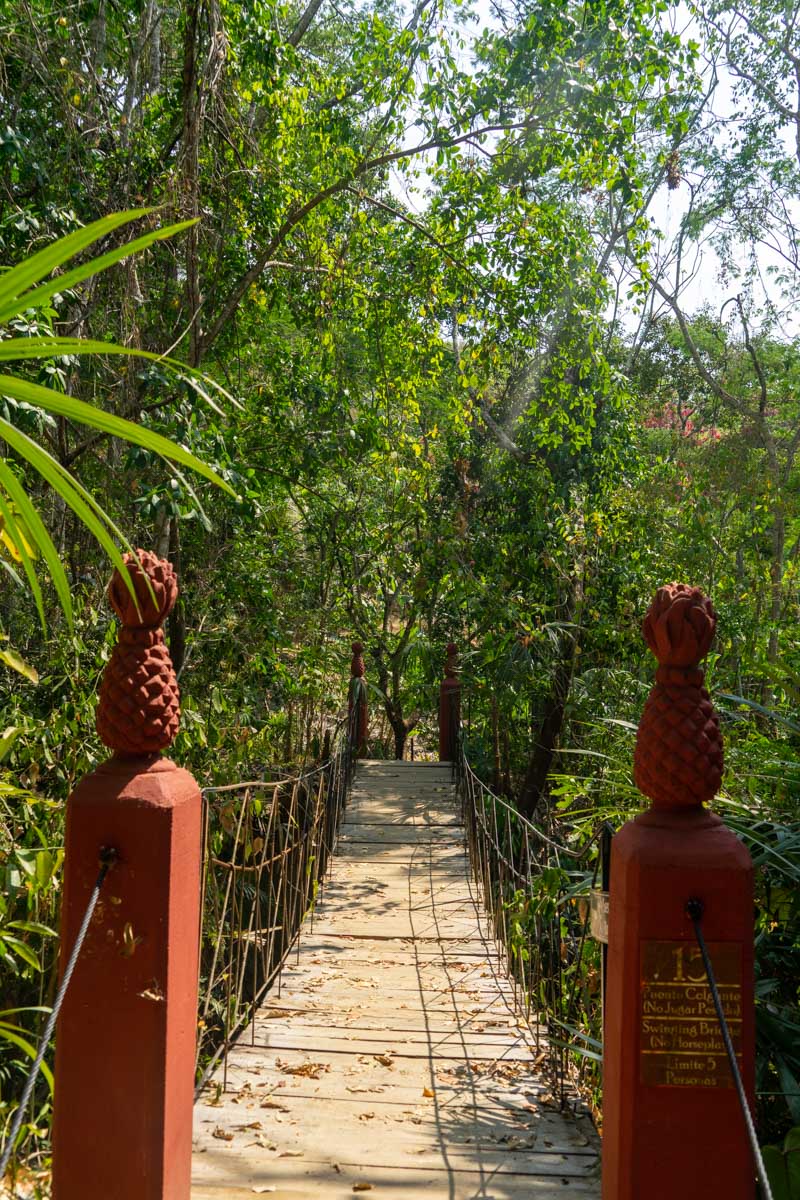 We wandered down to a hanging bridge and then through some trails through the jungle, which were actually quite steep. I wore my flip-flops, but I wish I had my hiking boots! Pets are welcome, just make sure you clean up after them.
There's also a river you can swim in; it's a downhill hike from the restaurant. Just be careful, as I was attacked by a leech here! (apparently, this is not common).
There's a restaurant on-site called Hacienda del Oro, which has the most beautiful view overlooking the mountains and jungle. Keep your eye out for hummingbirds here!
If hiking has worked up your appetite, this is a great place to grab a bite before heading back into the city. They offer wood-fired pizzas.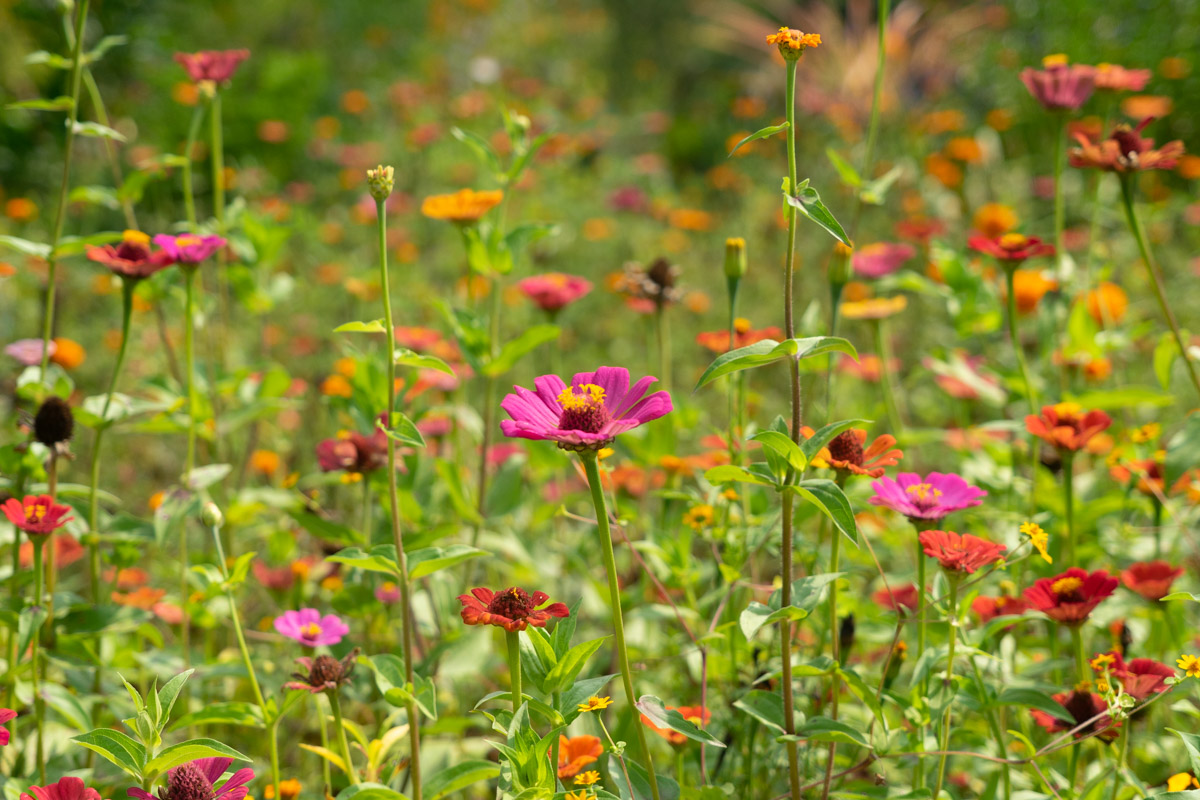 Getting there: To get to the gardens, you can either drive or take a cab/uber (half an hour drive, 350-500 pesos depending where you are coming from) or take a public bus from Zona Romantica at the corner of Carranza and Aguacate street. The bus fare is 50 pesos, and they leave every half hour. 
Opening times: The gardens are open 9 am to 6 pm seven days a week, except they are closed on Monday Between April 1 and November 1. On Thursday mornings, they offer early morning birding at 8 am.
Coastal hiking in Puerto Vallarta: Colomitos and Las Animas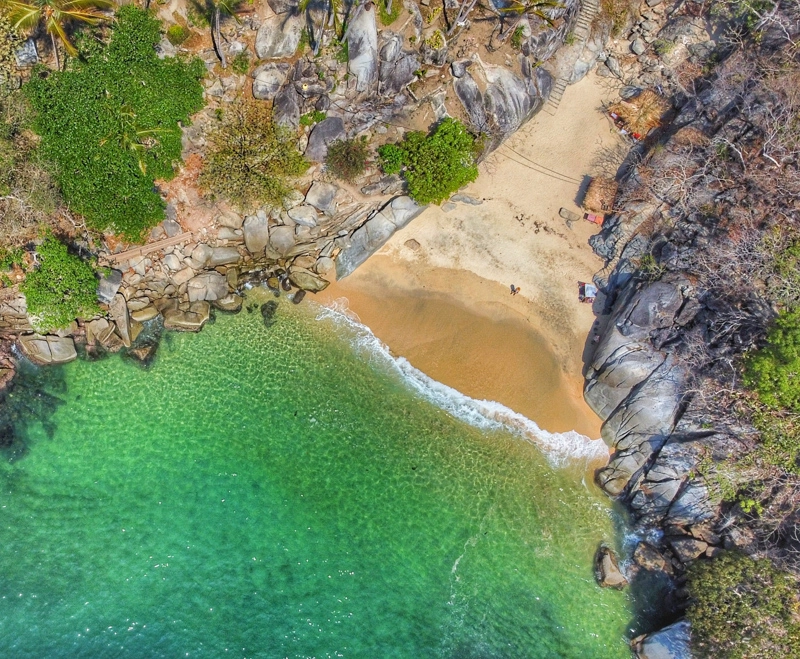 One of my favorite hiking trails in Puerto Vallarta is the coastal trail from Bocas De Tomaltan to Colomitos Beach.
Boca De Tomaltan is a small fishing village about half an hour away from Puerto Vallarta. To get here, you can either take a bus from Zona Romantica (50 pesos) or get an Uber/tax (around 300 pesos).
From Boca, there's a trailhead that points towards Las Animas. This is the same trail that goes to Playa Colomitos.
The trail follows along the coastline and about an hour in you'll get to Colomitos, which is a gorgeous secluded beach with emerald green shimmering water.
If you're looking for a secluded place to spend an afternoon soaking up the sunshine, this is a great spot. Just bring your own water/food, as there aren't any places to buy it here.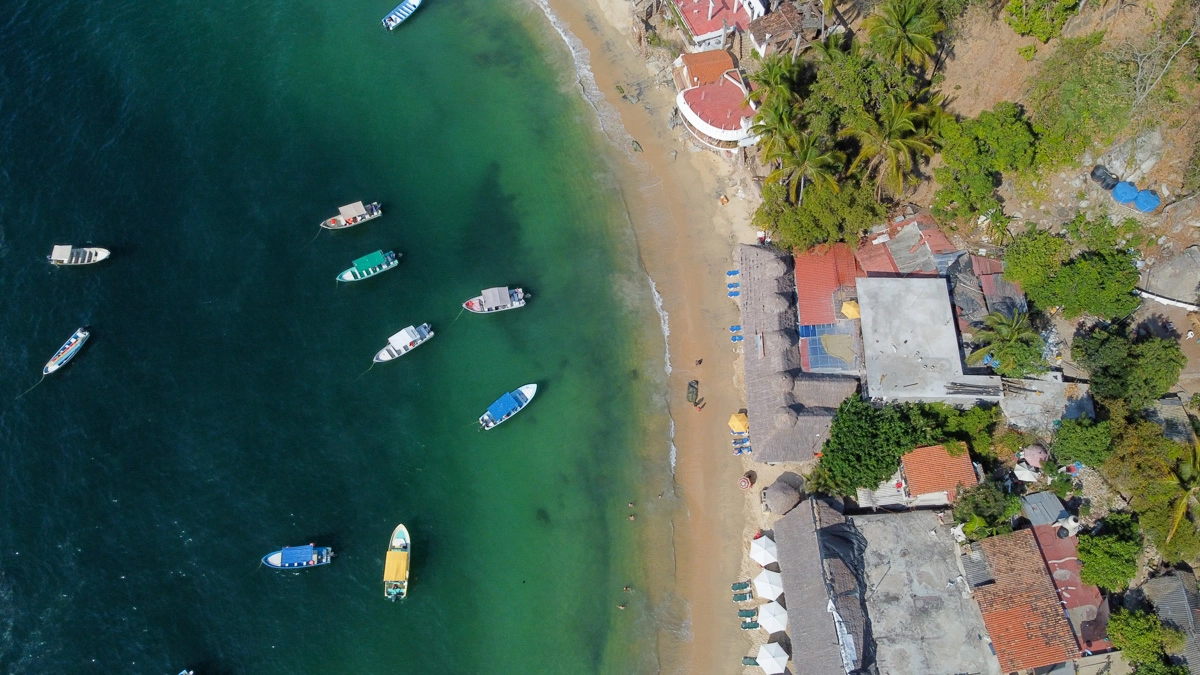 You can also continue along the trail to Playa Las Animas, which has many restaurants. Boats go here, so that's why it's not as secluded. However, if you're looking for a place to grab a margarita and guacamole after hiking, this is a great spot!
It takes about two hours to hike to Las Animas from Boca, though I recommend stopping along the way to swim and enjoy the secluded beaches. It's one of the best beaches in Puerto Vallarta.
From Las Animas, you can easily grab a boat back to Boca or Los Muertos Pier in Puerto Vallarta, so you don't have to worry about hiking back.
If you don't want to go alone, you can also join this guided hike that takes you to Colomitos.
Quimixto Waterfall Hike
If you're looking to add waterfalls to your hiking adventure, head to Quimixto!
There aren't any roads here, so you'll need to go via boat from Boca De Tomaltan, which go regularly and cost around 100 pesos.
Once you arrive in Quimixto, follow the La Puerta river inland for about a mile – you should see signs pointing towards the waterfall trail. Just ask a local if you get lost.
The hike is inland and takes about half an hour to get to the falls, passing through various bridges. It's a sweaty hike if you're there mid-day, so the falls are the perfect place to cool off afterward. There's a fairly large pool underneath the waterfall, and I saw some people jumping into it.
There's even a restaurant at the waterfall with decent ceviche and beers, making this is a fun place to spend an afternoon with friends!
The beaches of Quimixto are also beautiful so spend time relaxing here after the waterfall. It's one of my favorite day trips in Puerto Vallarta!
Read more: How to plan a day trip to Quimixto
Yelapa Waterfall Hikes
Another great place to go hiking near Puerto Vallarta is Yelapa, a cute beach town only accessible by boat. To get here take a boat from Boca de Tomaltan or Los Muertos.
As it's about an hour each way, I recommend turning this into a weekend trip. Yelapa has such a lovely vibe about it; it's easy to spend a few days here.
There are several waterfalls in Yelapa you can visit. One is just 10 minutes from the beach, another is an hour hike inland, and then there's another about four hours hiking inland, which we decided to do.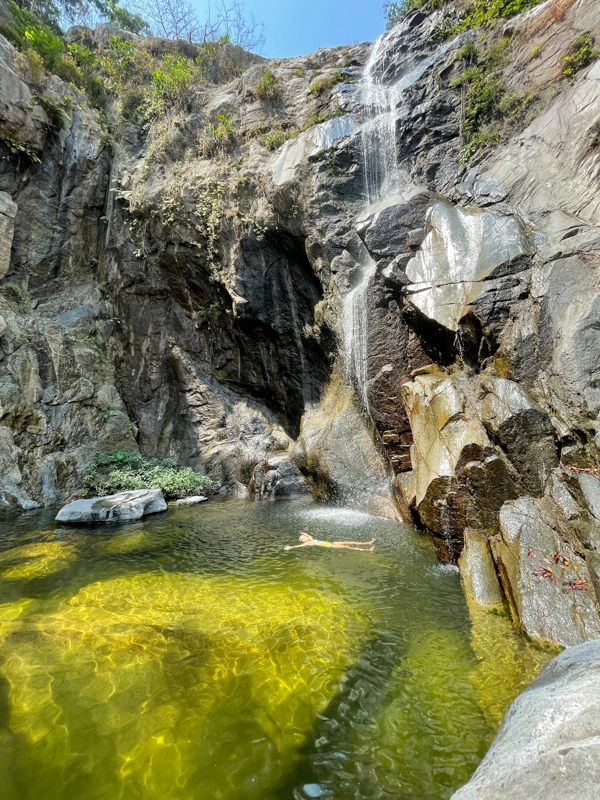 It leads you to these incredible natural pools in the middle of the jungle with no one around but macaws, so it's a pretty magical place. However, it's not easy to get here. The entire adventure took us 12 hours!
It also requires crossing the river nine times, so I definitely recommend getting a guide for this (the trail is not marked at all). We went with one of the staff from Los Naranjos, an eco-hotel in Yelapa.
Other Hikes Near Puerto Vallarta
Some other hikes which I haven't done yet but look fun are:
That's it, the best places for hiking in Puerto Vallarta! Do you know of any other amazing hikes in the area?
Planning a trip to Puerto Vallarta? Don't miss these posts!