This post may contain affiliate links. By clicking and making a purchase through the links, I earn a small commission at no extra cost to you. See my disclaimer for more information. This allows me to keep the site up to date and expand on resources.
Looking for the best Puerto Vallarta booze cruise? I live in Puerto Vallarta, and spending the day on the water with friends sipping on drinks is, without a doubt, my favorite thing to do here.
There's no better way to spend the day (or night) than enjoying the stunning coastal views of Puerto Vallarta while indulging in unlimited alcohol.
Whether you're looking for a private cruise with friends or a fun excursion where you can meet other travelers, these are the best Puerto Vallarta party boats to check out.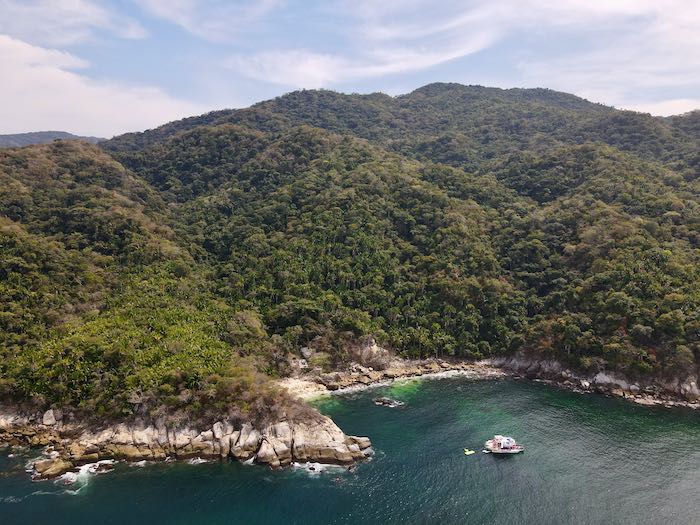 BEST PUERTO VALLARTA BOOZE CRUISE
In a rush? Chica Loca is the best tour operator for party boats in Puerto Vallarta. They offer private cruises as well as shared excursions.
Chica Loca, which means "crazy girl," is one of the top operators to go with if you're looking for a fun catamaran tour.
They have several options, from jumping on a tour to renting an entire catamaran with a big group.
Best Puerto Vallarta Party Cruises
⭐️ 5/5 (10+ reviews) | 4-6 hours | Check availability here
If you're traveling as a group of friends or family, there's no better experience than renting out your own private Puerto Vallarta party cruise – and Chica Locco are the people to do it with.
This tour allows you to rent the Chica Limousine Of The Sea, a 100ft Mega Yacht catamaran built for ultimate cruising comfort and fun. You'll love the two large decks for soaking in the sun and dancing.
The best part about booking a private boat tour is that you can completely customize it to what you want, and Chica Locca Tours will take care of EVERYTHING to ensure you have a fantastic day on the water.
Our boat tour was amazing! The MC who ran the show was so personable, funny, and seemed happy to be there! The price of the tour was crazy for how much we got on the boat!

– Read more reviews
EVERYTHING is included on this all-inclusive tour, including a premium open bar with water, soda, juice, beer, wine, tequila, and all-day snacks. Plus, you'll get all water activities, including paddle boards, water mattresses, snorkeling, and dolphin and whale watching during the season.
If you're a smaller group, they also offer a 45′ yacht and 55′ yacht options which are cheaper.
⭐️ 5/5 (60+ reviews) | 6 hours | Check availability here
Their all-inclusive boat tour to Yelapa takes you on a 100 x 40-foot catamaran on a full-day tour that includes a continental breakfast, snacks like guacamole & chips, and a big taco lunch.
This Puerto Vallarta booze cruise includes unlimited soft drinks, coffee, beer, wine, or margaritas, so prepare to get turned up.
As you cruise down to Yelapa, you'll stop for some snorkeling along the way at Playa la Piramide, one of the best places to go snorkeling in Puerto Vallarta. All snorkeling equipment, plus kayaks, and paddle boards, are included with the tour!
At Yelapa, you'll have to option chill at the beach or hike to one of these Yelapa waterfalls before heading back on the Cataman and returning across the bay to PV.
The whole trip was memorable. The crew were amazing!! The food was delicious and the drink was a plentiful. The activities were fabulous.

– Ron (read more reviews here).
⭐️ 5/5 (200+ reviews) | 6 hours | Check availability here
Another popular option from Chica Locca is their all-inclusive tour to the Marietas Islands.
The Marietas Islands are one of the most beautiful places to visit near Puerto Vallarta. A paradise for nature lovers, these remote islands are home to abundant marine life and rare birds like blue-footed boobies.
On the way out to the islands, you'll enjoy breakfast on the boat as you take in the views. It's common to see dolphins and whales from December to March.
Since it is a Chica Locca tour, there's also an open bar!
These guys (and girls) were great! Plenty of room on boat – cool boat btw. The crew was amazing! Friendly, helpful, and funny. They were constantly asking if you need anything drink wise.

– TripAdvisor Review (read more here)
At the Marietas', you will have time to explore the main beach and snorkel, swim and play in the water. If you want to visit Hidden Beach, you have to let them know the day of the tour, and they will try to secure a permit. Otherwise, you can book one of these hidden beach tours.
Coming back from the islands is so much fun with the unlimited open bar. When I went, the entire boat turned into a giant dance party!
⭐️ 4.5/5 (800+ reviews) | 5 hours | Check availability here
For a booze cruise that combines culture, romance, and unlimited alcohol, look no further than Vallarta Adventures' Rhythms of the Night. This unique tour is one of the most popular things to do in Puerto Vallarta.
This booze cruise in Puerto Vallarta is an enchanting evening experience as you cruise on a catamaran to the secluded Las Caletas beach.
Upon arrival, you'll be welcomed with a torch-lit path leading to a hidden amphitheater, where you'll witness a mesmerizing performance of dance, music, and acrobatics under the stars.
As you marvel at the captivating show, you can indulge in unlimited alcoholic beverages from the open bar, including cocktails, beer, and wine, alongside a delicious 3-course meal.
This was by far our favorite thing we did while visiting Puerto Vallarta! Everything from start to finish was fantastic and all the staff were phenomenal!! Highly recommend! Totally worth the money!

– Tiffany (read more reviews).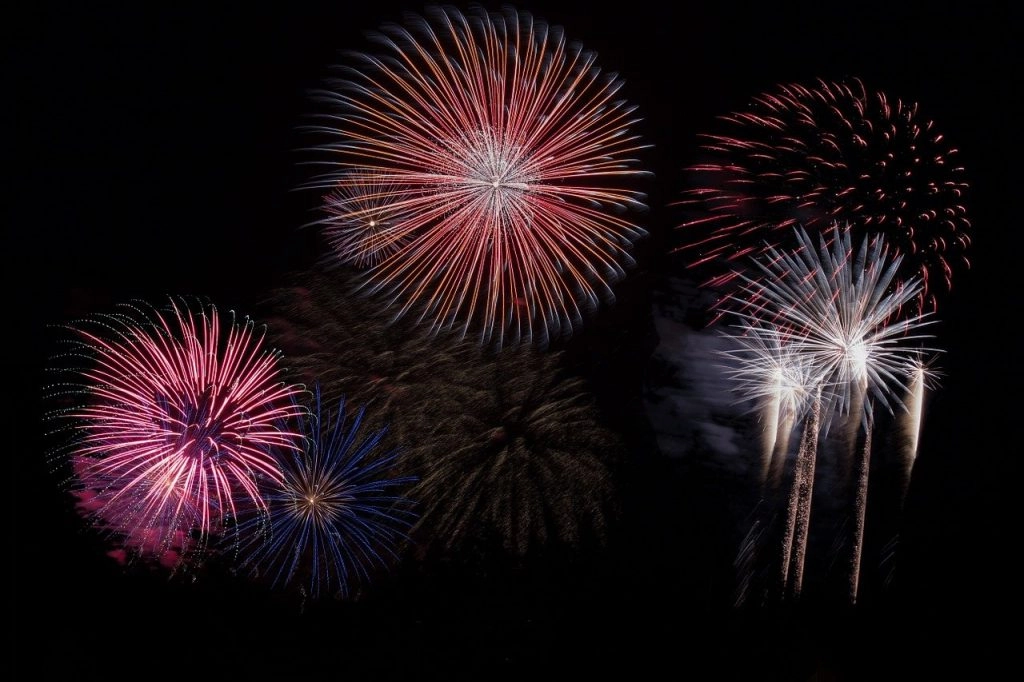 ⭐️ 5/5) | 4 hours | Check availability here
Embark on this pirate ship cruise, a magnificent replica of a 17th-century Spanish galleon, and set sail through Puerto Vallarta's Bay for an unforgettable adventure.
This Puerto Vallarta booze cruise offers a unique experience that combines the thrill of sailing with the excitement of a pirate-themed party. Enjoying a delicious lobster tail combined with filet mignon as you are entertained by characters, fireworks, and a pirate tavern with special effects.
Dance to lively music, participate in entertaining games and contests, and interact with the charismatic crew as they entertain you.
And, of course, enjoy the unlimited alcohol from the open bar serving an array of alcoholic beverages, including cocktails, beer, wine, and spirits.
Great experience. Show was very entertaining nd the food was delicious. The team members were all brilliant and our personal pirate made sure we were never without a drink.

– TripAdvisor (read more reviews here)
As you can see, there's no shortage of Puerto Vallarta party boats! Enjoying a cerveza or margarita on the Bay of Banderas is a must, so be sure to add one of these booze cruises to your Puerto Vallarta itinerary.
Planning a trip to PV? Check out these posts!