This post may contain affiliate links. By clicking and making a purchase through the links, I earn a small commission at no extra cost to you. See my disclaimer for more information. This allows me to keep the site up to date and expand on resources.
Planning your Puerto Vallarta itinerary? I've been living in the city for the last three years and know it like the back of my hand, so I'm here to help you plan the perfect itinerary, whether you're here for one day or one week!
With so much to see and do, planning a trip to Puerto Vallarta might feel overwhelming. Don't stress!
In this post, I'll break down how to plan a perfect trip to Puerto Vallarta with sample itineraries from one day to one week so you can make the most of your time in paradise.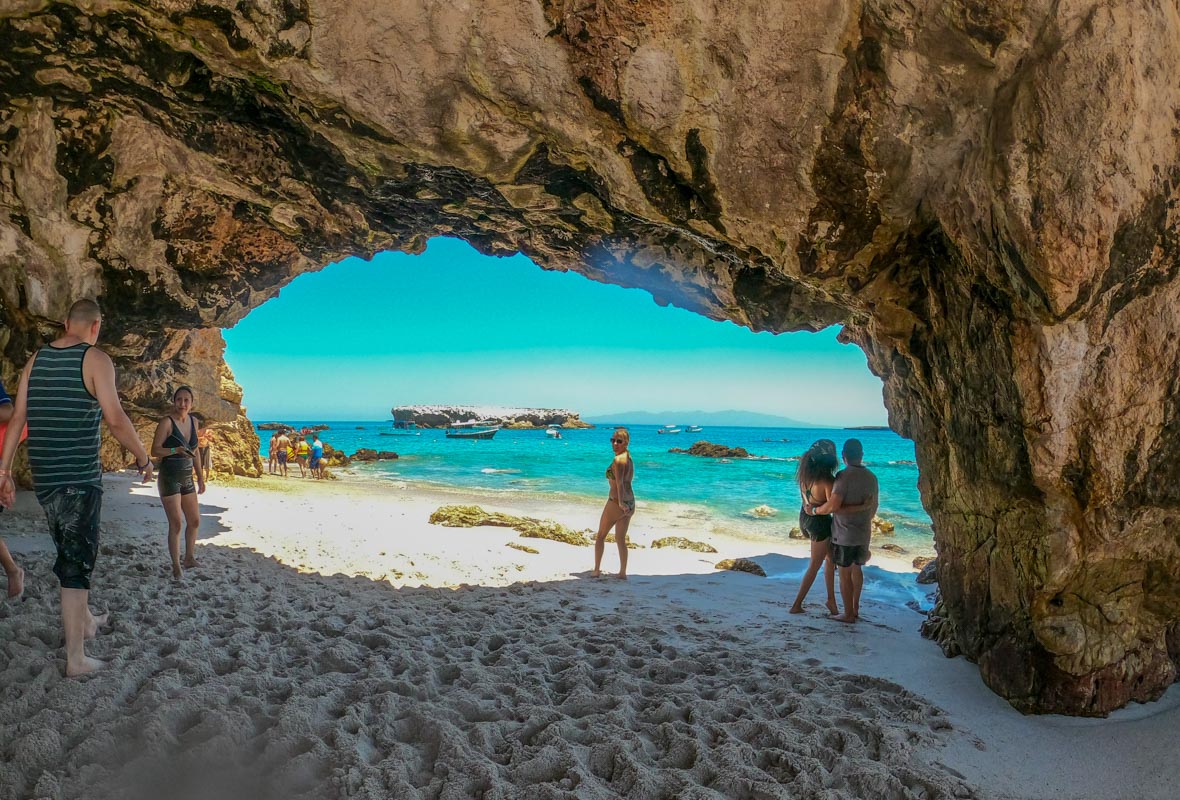 Puerto Vallarta Itinerary by the day
One day in Puerto Vallarta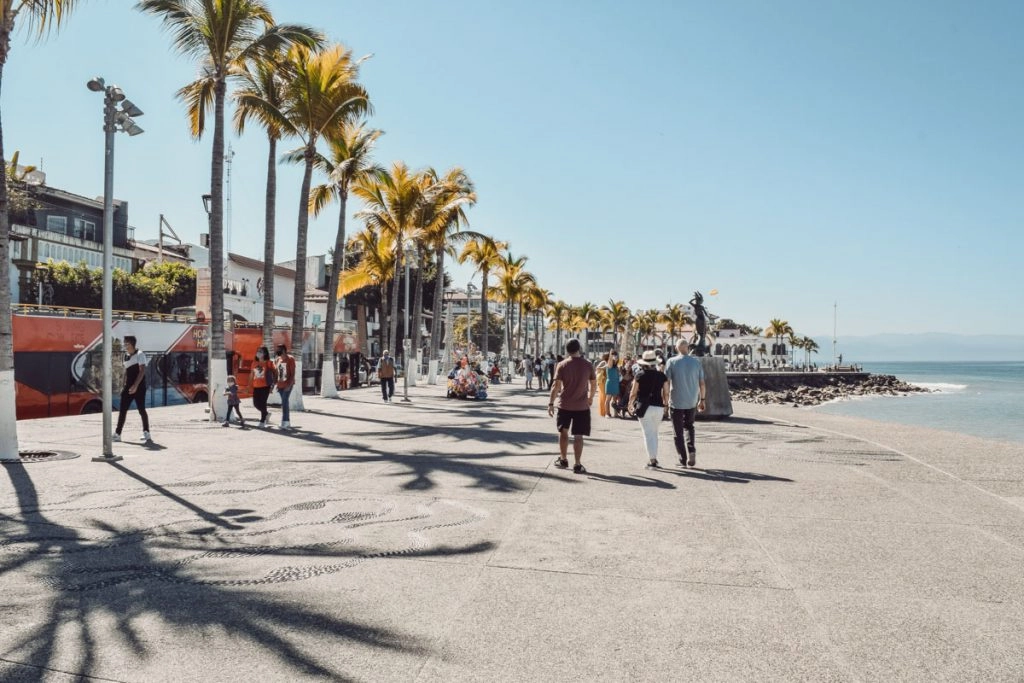 If you only have one day in Puerto Vallarta, here's how to make the most of it.
Start your day with a walk along the Malecon, the mile-long boardwalk that runs along the ocean in the Old Town. This is an excellent place to get introduced to the city atmosphere and take some fun photos for your Instagram feed.!
Enjoy the ocean views as you walk along, taking in the various sculptures and street performers. For a better introduction to the city, you can also join this walking tour to learn more about Puerto Vallarta's history.
The Malecon will end at Zona Romantica (Old Town), which is the perfect place to stop for a delicious lunch. This area is known for its diverse culinary scene, from traditional Mexican cuisine to international fusion.
After lunch, head to Los Muertos beach, which is in Zona Romantica. It's not the nicest beach in the area, but it's definitely the liveliest. Head to one of the beach clubs along the shore, such as El Solar.
Spend the afternoon soaking in the sun, swimming, and enjoying a few cocktails. If you get bored, you can also ride a banana boat or rent a jet ski to ride along the coast.
In the evening, take a sunset cruise along the Bay. You'll enjoy stunning views of the coastline as the sun sets over the Pacific Ocean, marking the end of a perfect day in Puerto Vallarta.
If you're visiting during the whale-watching season from December to March, you may even spot some humpback whales!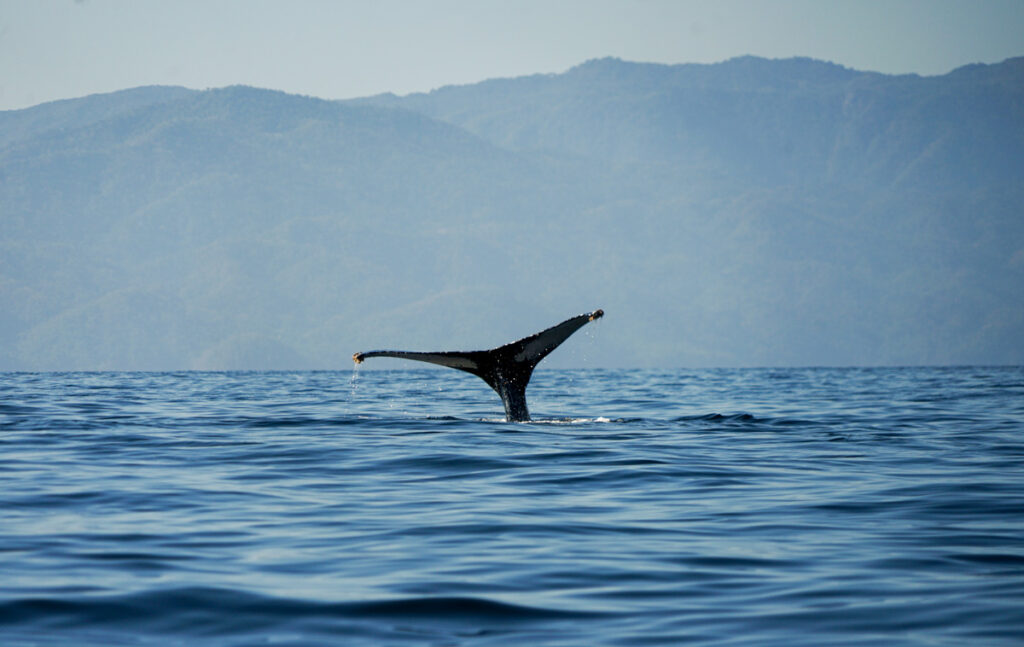 2 days in Puerto Vallarta
If you have two days in Puerto Vallarta, make the most of your second day by joining a boat tour to Isla Marietas (Marietas Islands).
The Marietas Islands are a protected marine reserve about an hour-and-a-half boat ride from Puerto Vallarta. They are one of the best places to go snorkeling and home to one of Mexico's most famous beaches – hidden beach.
The government limits the number of people that can visit the hidden beach each day, so make sure to secure your permit in advance by booking one of these hidden beach tours.
But even if you don't get a permit for hidden beach, the islands are still worth visiting. They are home to an abundance of marine life as well as over 90 bird species.
CHECK AVAILABILITY OF MARIETAS ISLANDS AND HIDDEN BEACH TOURS
You'll probably be hungry after returning to Puerto Vallarta, so we recommend heading to one of these tacos stands for a quick and filling bite!
If you're not sure where to go, this taco tour is a great way to get acquainted with the city's best stalls.
3 Days in Puerto Vallarta
With three days in Puerto Vallarta, it's time to head from the ocean to the mountains.
The Sierra Madre mountains are the backdrop of the city, and they provide a playground for adventure, from horseback riding to ATV rides to zipline and canopy tours.
For the ultimate day of adventure, join this tour. It's among the most popular zipline tours in Puerto Vallarta, and for a good reason.
Not only will you experience Mexico's longest and fastest zip line, but this tour also includes a specially designed off-road course, a hillside waterslide, rappeling, hanging bridges, AND indoor skydiving. It's crazy how much this tour includes! It's so epic that it was even featured on the Amazing Race.
After the tour, head back to your hotel to refresh. Enjoy a sunset dinner at a beachfront restaurant in the evening, where you can savor fresh seafood while watching the sun dip below the horizon.
4 days in Puerto Vallarta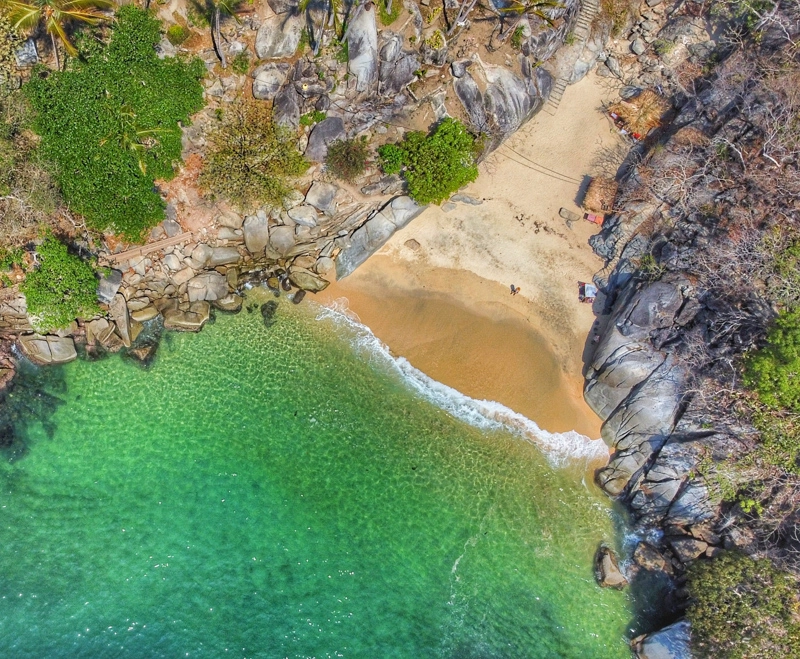 With four days in Puerto Vallarta, take some more time to relax. If you're staying at one of Puerto Vallarta's excellent all-inclusive resorts, make the most of the amenities there.
If not, there are plenty of places you can go to relax. Visit one of the spas for a massage, join a beach yoga class, or head to one of the beautiful beaches to catch up on your favorite book.
If you're still craving adventure, you can swap this relaxing day for a hike to a waterfall instead. The Mirador Cerro de la Cruz lookout is also a great hike in the city, with superb panoramic views.
In the evening, head to the Malecon for a night out. This area has a vibrant nightlife scene, with numerous bars and clubs. My favorites are Yambak and El Sonador on the weekends.
Alternatively, another great nighttime activity is the pirate cruise dinner and show, which happens nightly. It's one of the most popular things to do in Puerto Vallarta!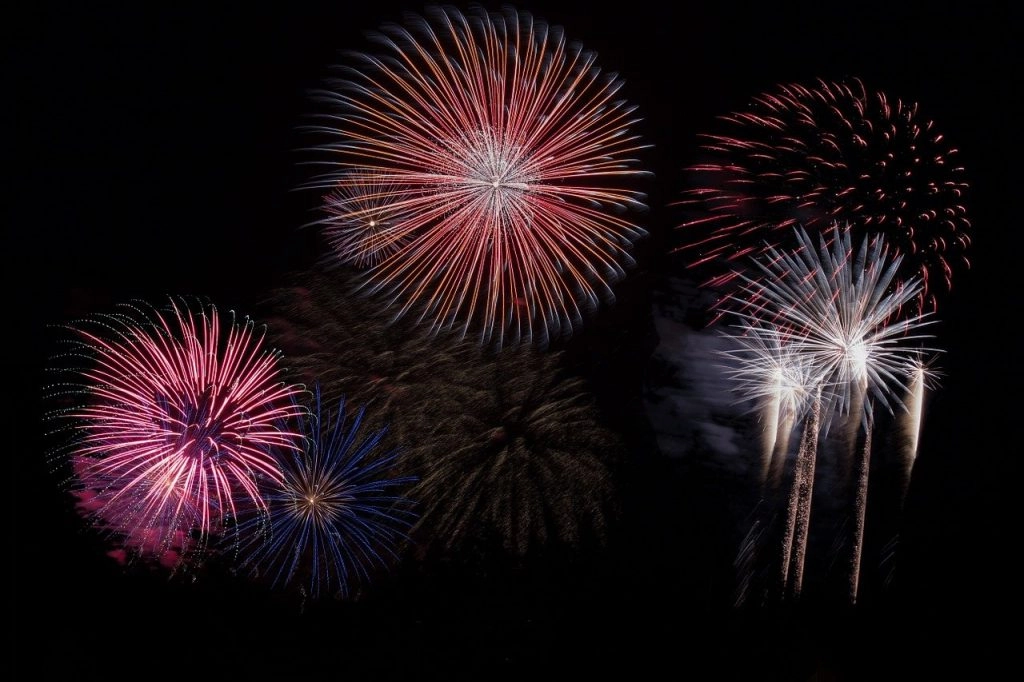 You'll enjoy fresh lobster combined with filet mignon, live music, and sailing through the Bay with a live show, fireworks, and an open bar.
Puerto Vallarta itinerary 5 days
With 5 days in Puerto Vallarta, you have time to visit one of the nearby towns.
One of the best parts about Puerto Vallarta is that it's an excellent base to visit some of the towns in Jalisco and Nayarit, many of which are pueblos magicos.
Depending on your preferences, here are some ideas.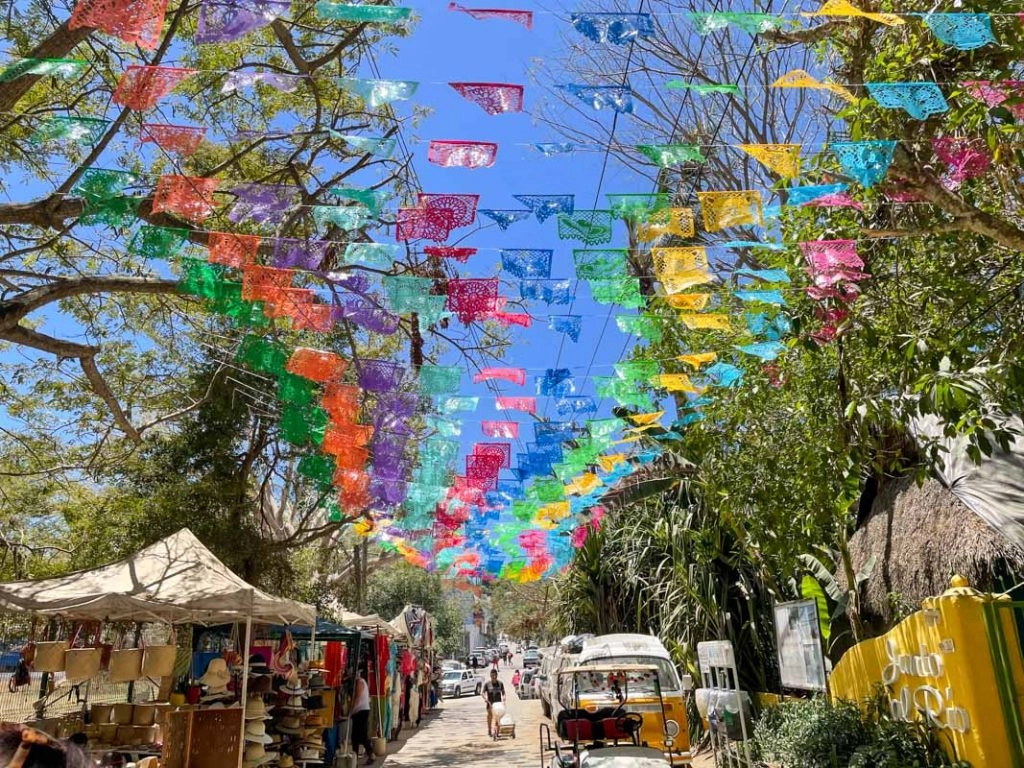 For more beach time, head to Sayulita. It's a charming beach town known for its surfing, bohemian vibe, and colorful architecture. It's a great place to try surfing, go shopping, and enjoy fresh seafood.
It's easy to get from Sayulita to Puerto Vallarta via bus or car, or you can join this tour which also includes a stop at San Pancho, another beach town nearby.
CAR RENTAL TIP
Renting a car in Puerto Vallarta? We use and love Discover Cars. It searches both local and international car rental companies in Puerto Vallarta to find you the best deal.
Alternatively, if you're looking for something different than the beach, head to San Sebastian Del Oeste. This historic mining town will make you feel like you're stepping back in time and is a great place to go hiking due to its mountainous landscapes and cooler climate.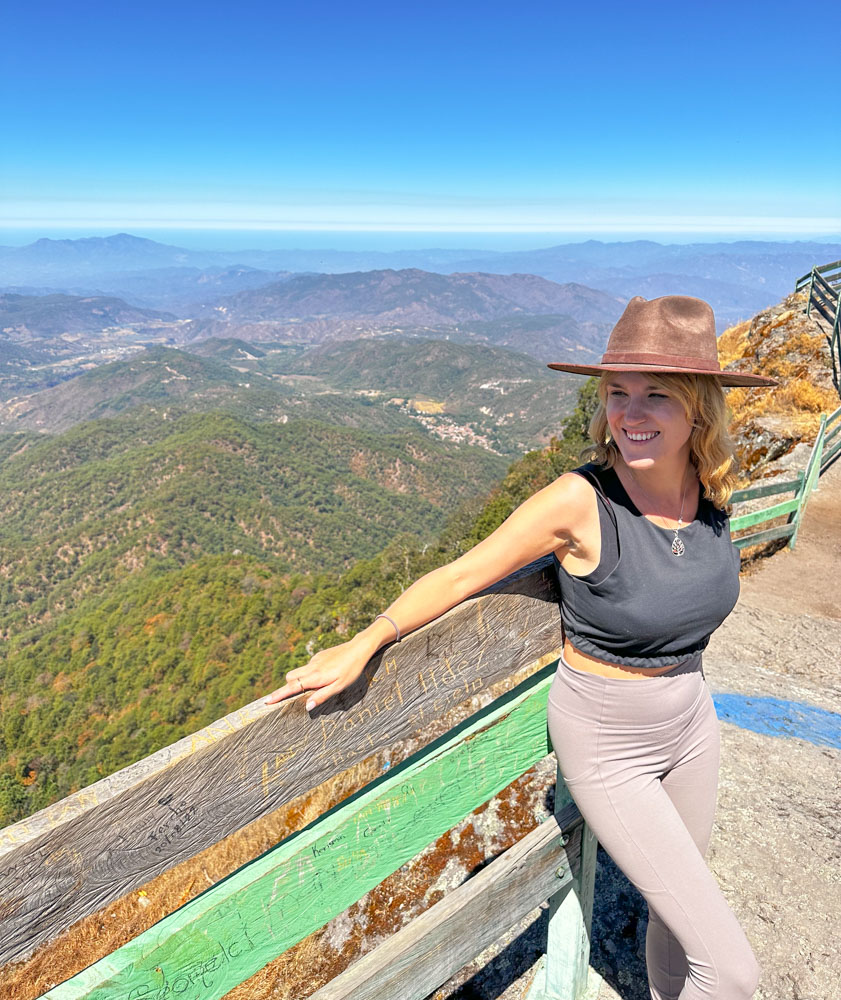 San Sebastian is difficult to reach on public transportation, so we recommend this guided tour which includes lunch!
Puerto Vallarta 1 week itinerary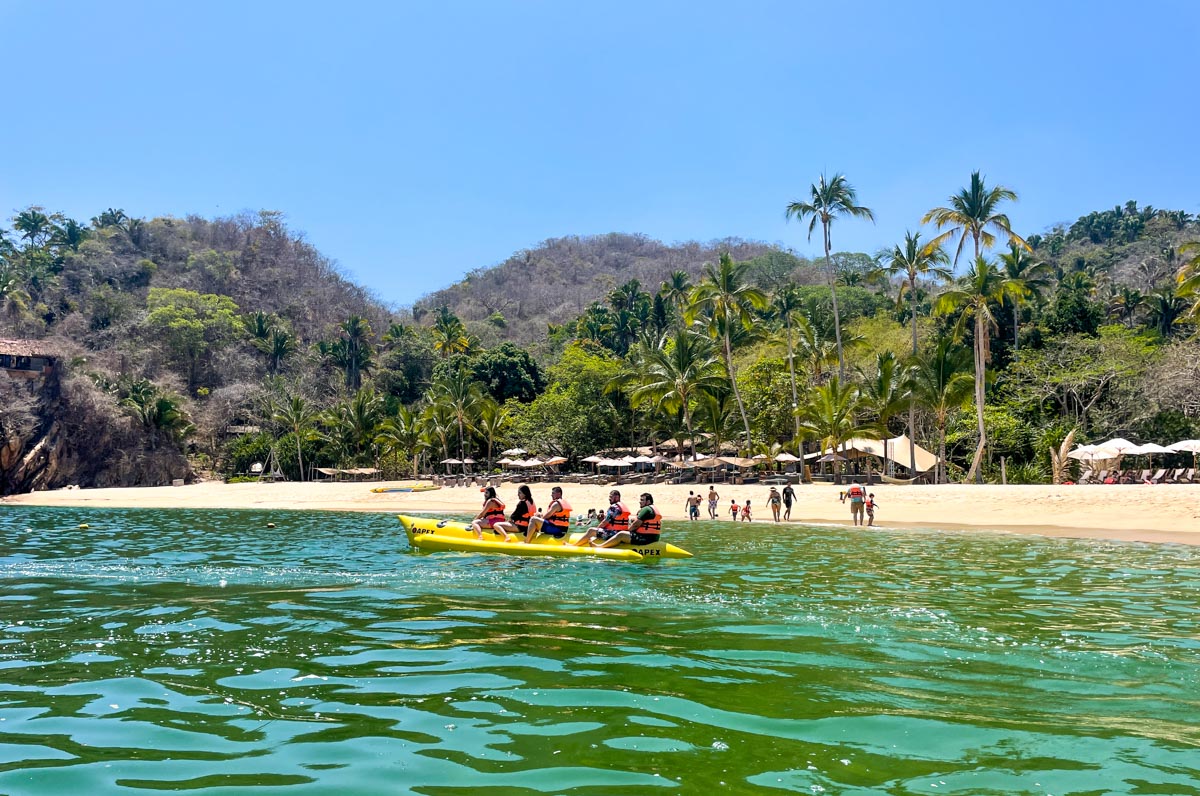 With one week in Puerto Vallarta, you'll have more time to relax and explore more of the region.
Follow the itinerary above, and choose from the following activities for your last two days:
🌊 Visit Los Arcos marine park, one of the best places to go diving and snorkeling in PV. We recommend this small group snorkeling tour as it's highly rated and led by a certified lifeguard and a marine biologist.
🏖️ Take a day trip to Yelapa, a beach town only accessible by boat. It's one of my favorite day trips, with many waterfalls to visit. The best way to visit Yelapa is on this luxury catamaran trip, which includes a light breakfast and buffet lunch, water activities, and a stop at Majahuitas beach.
🌸 Visit the Vallarta Botanical Gardens. This beautiful garden features a diverse collection of plant species and is a great place to go hiking near Puerto Vallarta.
BOOK THESE PUERTO VALLARTA ACTIVITIES BELOW
Spend your last day relaxing on the beach or exploring any activities you may have missed during the week.
For your farewell dinner, head to one of the city's rooftop restaurants to enjoy a fantastic meal with a last sunset. Barcelona Tapas and La Capella are two great choices!
FAQ: Puerto Vallarta itinerary
How many days do you need in Puerto Vallarta?
It depends on how many activities and day trips you want to do. With just one day, you can see the city highlights of Puerto Vallarta. With up to three days, you can enjoy tours to explore the Bay of Banderas and mountain adventures. If you want to explore nearby towns and have time to relax, plan for 5-7 days in Puerto Vallarta.
What month is best to visit Puerto Vallarta?
The best months to visit Puerto Vallarta are typically from November to April, when the weather is the most pleasant. However, this is also when the city is busiest, and prices will be highest. The shoulder months, including May, June, and October, can also be a great time to visit.
How to spend 3 days in Puerto Vallarta?
Spend the first day exploring the Malecon, Los Muertos beach, and restaurants in Zona Romantica. On day two, take a boat tour to the Marietas Islands. On day three, go on an all-day adventure tour to the Sierra Madre mountains.
Which city is better Cancun or Puerto Vallarta?
Cancun and Puerto Vallarta both have beautiful beaches, lively nightlife, and amazing all-inclusive resorts. Cancun is a modern resort city with plenty of nightlife and entertainment, while Puerto Vallarta is a smaller, more traditional city with more access to nature.
Can you get around Puerto Vallarta without a car?
Yes, you can get around Puerto Vallarta without a car. There are many public transportation options available, such as buses, taxis, and Uber. However, having a car can help you make the most of your time if you want to visit the nearby towns on day trips.
How to plan your itinerary
Before you start planning your itinerary for Puerto Vallarta, it's important to identify your interests. Do you want to relax by the beach, enjoy the cuisine, or get active on some outdoor adventures? Once you have a clear idea of what you want to do, you can begin to build your itinerary.
Next, you'll want to choose what type of accommodation you want. Puerto Vallarta offers a wide range of options, from all-inclusive resorts to boutique hotels to vacation rentals. To help you decide where to stay, check out these guides: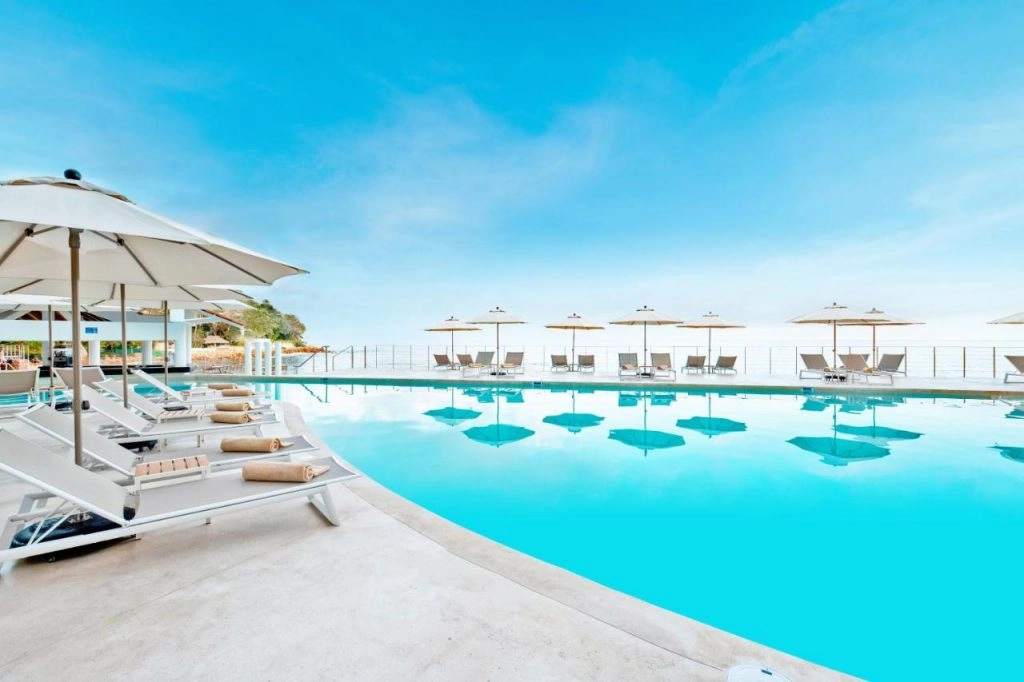 Plan Your Transportation
Puerto Vallarta has an efficient public transportation system, including buses and taxis. If you're comfortable with public transportation, it can be a cost-effective way to get around combined with walking. Alternatively, you can use Uber.
Renting a car in Puerto Vallarta can also be a great choice if you're planning to make a lot of day trips.
When booking your car rental, we recommend searching on Discover Cars as they search both local and international companies to find you the best deal.
🇲🇽 Puerto Vallarta Quick Guide 🇲🇽

✈️ Airport – The Licenciado Gustavo Díaz Ordaz International Airport (PVR) airport is a 20-minute ride to the city center. You can book an airport transfer here.

🏩 Hotels – The best websites for booking hotels and resorts are Booking.com and Expedia, which search all properties to find you the best deals. For inspiration on where to stay, head to my ultimate guide to Puerto Vallarta hotels.

🚗 Getting around – Puerto Vallarta is easy to get around by walking and Uber, but renting a car is the best way to explore the surrounding areas. Discover Cars is the best website for finding deals, which searches International and local Mexican companies.

🌊 Things to do – Puerto Vallarta is a paradise for outdoor adventure! Some of the top things to do are whale watching, yacht trips, and ATV tours.

✔️ Don't forget travel insurance! I use and love SafetyWing, which is insurance for remote workers. For shorter trips, I recommend HeyMondo – you can get 5% off by using that link.
I hope this post can help you plan out your Puerto Vallarta itinerary! For more help planning your trip, check out these guides: