This post may contain affiliate links. By clicking and making a purchase through the links, I earn a small commission at no extra cost to you. See my disclaimer for more information. This allows me to keep the site up to date and expand on resources.
Sayulita vs Puerto Vallarta – which town should you choose for your vacation to Mexico? Let me help you decide! I live in Puerto Vallarta and visit Sayulita often, so I'm here to break down the differences between these two gorgeous beach towns on Mexico's Pacific Coast.
Puerto Vallarta is one of Mexico's iconic tourist spots. The picturesque city attracts visitors year after year to its luxury resorts, idyllic beaches, and electric nightlife. Situated on the breathtaking coast of the Mexican Pacific, the region is comprised of a diverse collection of towns, dotted along the coast – each with its unique charm.
Amongst these is Sayulita, a world-famous destination for travelers from all around the globe to experience its unique surfing culture and buzzing nightlife, making it perfect for travelers looking for that magical combination of relaxation and fun.
The town is one of Riviera Nayait's "Pueblos Magicos". An accolade earned because of its historical & cultural richness, great hospitality, and natural beauty. Sayulita's worthiness of such a prestigious title becomes apparent immediately when walking its streets, and people flock to the Sayulita beach every year to seek some of the best surf in the area.
So with Puerto Vallarta and Sayulita both sounding like paradise, which one should you choose to stay on your vacation?
Sayulita vs Puerto Vallarta
The most apparent difference between Puerto Vallarta and Sayulita is their size. Sayulita is far smaller, with a population of around 3000, while Puerto Vallarta has over 220,000, with this figure inflating dramatically during peak season (January-March).
Puerto Vallarta has a mile-long Malecon stretching along the coast and different city districts like the buzzing cafes and restaurants of Zona Centro, the busy docks of Marina Vallarta, and the late-night party scene in Zona Romántica.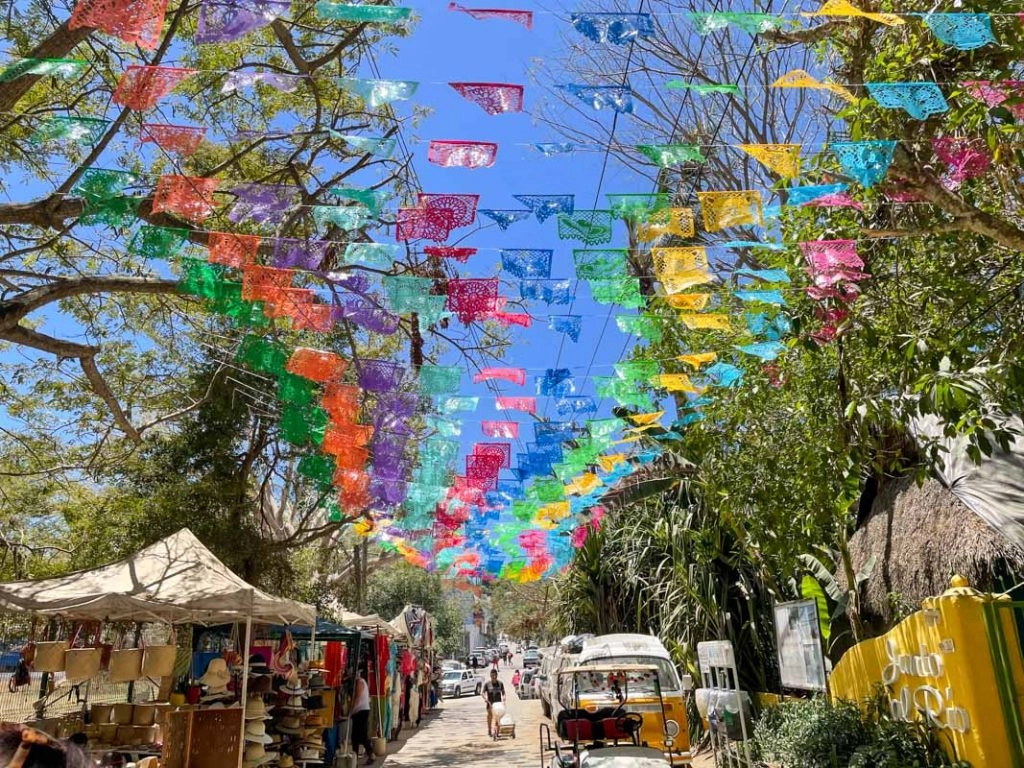 The center of Sayulita, however, is comprised of just two main roads running parallel to the beach, and the majority of restaurants and bars are compacted into this area. This makes Sayulita incredibly easy to navigate on foot, and it's almost impossible to get lost!
The scale difference between Puerto Vallarta and Sayulita gives them a vastly different feel to them. Sayulita stands out as a more relaxed communal atmosphere, while Puerto Vallarta has more diversity in things to do, places to stay, and attractions.
Sayulita Vs Puerto Vallarta Things to Do
Although Sayulita is a relatively small town, there is a lot to do there! It is famous for its surfing lifestyle and there is a range of surf lessons and surf schools to hone your skills.
Life in Sayulita has often centered around the waves and the beach is the perfect place to relax, have a drink and soak up the surfing culture.
The hippy, free-spirited nature of the town makes it perfect for travelers seeking relaxation through yoga, holistic healing, and meditation. The thriving community in Sayulita has a lot of influence from hippy culture, and the wellness practices available reflect that.
But, life is all about balance right? Sayulita is also a popular spot for a wild night out. It arguably has the best nightlife in the area, attracting party-goers from the nearby towns. There are also many vibrant bars open into the early hours of the morning with regular DJs and some of the finest local beers and tequilas!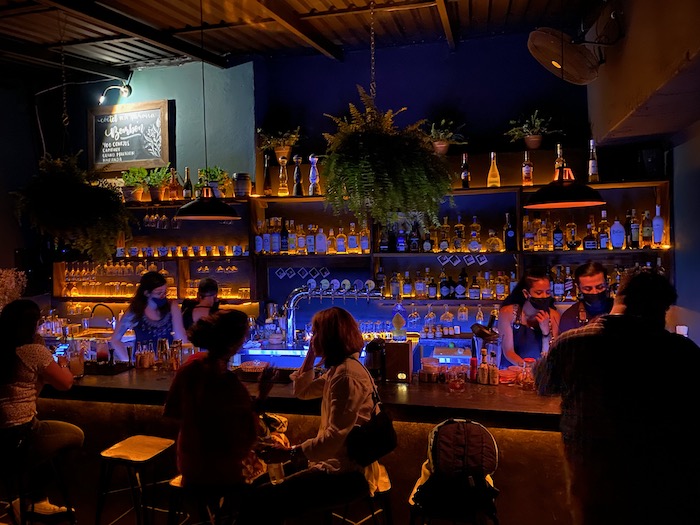 Puerto Vallarta also has an exciting and diverse nightlife, with cosmopolitan fun around every corner, with more options for late-night clubs and a wider selection of restaurants from around the world. It is also a haven for the LGBTQ community as Zona Romántica is one of the gay capitals of Mexico.
There are also many options for day excursions and tours around the local area available from Puerto Vallarta. You can book day trips to visit local secluded beaches and small local pueblos, or even take a boat trip from the marina to try wakeboarding, paragliding, or check out some local wildlife.
Although Sayulita has a range of quaint independent stores and boutiques, Puerto Vallarta has a much greater selection of stores, from trendy markets to modern shopping centers – making it great for the holiday shopper.
Accommodation
Sayulita or Puerto Vallarta have great options for accommodation. Puerto Vallarta is best known for its luxury hotel complexes, with the entire Zona Hotel devoted to these large, often all-inclusive, resorts. This is a popular choice for families to make the stay more convenient. There are also numerous Airbnb and budget-friendly hotels within the city itself.
Sayulita is better known for its backpacking community, with many cheap hostels available to its transient community. They tend to be of a very high standard compared to some parts of the world and are a great way to meet other travelers. Hotels are also available, but they can be expensive, as they are in high demand during peak season.
Sayulita also has luxury villas available in the neighborhood that locals jokingly refer to as 'gringo hill'. They are a great option for large groups and special occasions, but will be sure to make a dent in the bank account!
The Community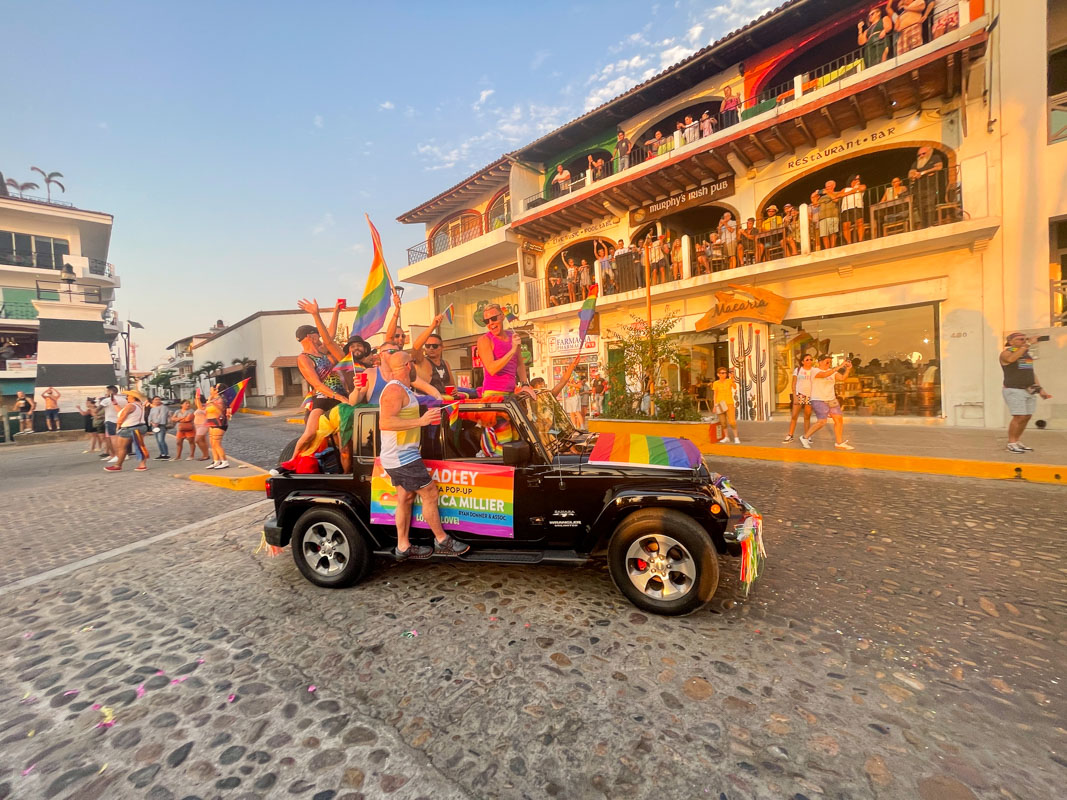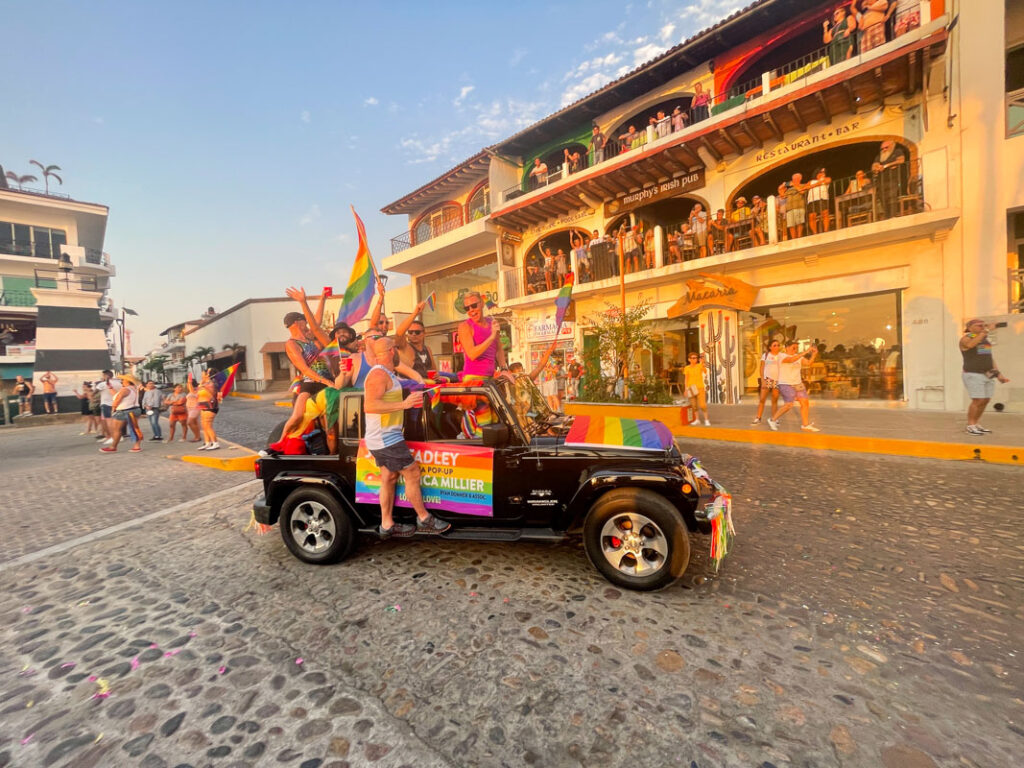 Puerto Vallarta has a diverse community, as with any city. It is famous for attracting a huge number of tourists from the LGBTQ community. The Zona Romántica has a range of gay bars, clubs and burlesque shows and the last week of May celebrates Gay Pride Week.
The city's population is also 20% full-time ex-pats and digital nomads and has been ranked among the best in the world to retire to. Many of the hotels and resorts also attract families, couples, and an older-aged demographic of travelers looking for easy and comfortable travel.
Conversely, Sayulita has a much younger demographic and attracts far more backpackers and people looking for a more rustic travel experience. The vibe of the town is much hippier and free-spirited and the constant flow of travelers from all over the world gives Sayulita its unique charm.
Day Trips Between Sayulita and Puerto Vallarta
Both Puerto Vallarta and Sayulita have so much to offer. The good news is, you can experience both! The region is so rich and diverse that visitors rarely stay in one place for their entire visit. It's easy to get between Sayulita and Puerto Vallarta, making either a perfect day trip destination.
Sayulita and Puerto Vallarta are connected by Riviera Nayarit's main highway, Highway 200. The route is simple as you follow this highway directly between the two, the journey generally takes around 1-1.5 hours. Be warned – the road can become congested with heavily-loaded trucks, and overtaking is not safe on this narrow, winding road, so the journey time can vary.
You can either rent a car in Puerto Vallarta, or get a taxi/Uber.
Those who want to get immersed in the experience can travel on the local bus service, Compostela, which runs approximately every 20 minutes between Sayulita and Puerto Vallarta. The fare is 55 pesos (about $3) so perfect for the cost-conscious traveler.
It may be worth your while paying for a guide for the day, tours are usually between 1000-2000 pesos ($50-100) and are an efficient way to get a little taste of everything and remove the stress of researching and organizing your trip. You may even decide you want to return for a longer visit later in your vacation!
Living in Sayulita Vs Puerto Vallarta
If you're a digital nomad trying to decide between living in Sayulita and Puerto Vallarta, there are some pretty important distinctions.
If you want to surf every day, then Sayulita is the better option since you can't actually surf in the ocean around Puerto Vallarta (although there are plenty of surf spots nearby).
If a solid internet connection is critical for you, then PV might be the best choice, as Sayulita is notorious for having internet issues which may drive you crazy if you're taking. A lot of calls.
And if you're someone that doesn't like everyone knowing your business, then Sayulita may be too small. Even in PV it can feel like a small town sometimes, so in Sayulita, it doesn't take long for everyone to know your business. Still, there's something to be said about having a close knit community!
Final thoughts: Puerto Vallarta vs Sayulita
Mexico is one of the most diverse countries in the world and with so many options, it can often be overwhelming trying to choose somewhere that feels right.
Whether you're looking for the bustling excitement of Puerto Vallarta or the laid-back lazy vibe of Sayulita, you are sure to be blown away by the stunning landscape, rich culture, and welcoming communities of travelers and locals alike.
Regardless of whether you stay in Puerto Vallarta or Sayulita, with them being such close neighbors, the good news is – you don't have to choose!