This post may contain affiliate links. By clicking and making a purchase through the links, I earn a small commission at no extra cost to you. This allows me to keep the site up to date and expand on resources. Thanks for reading!
Get ready for a whirlwind tour of all the best Puerto Vallarta neighborhoods. That's exactly what we're doing in this post, as we take you from north to south to check out the top areas of Puerto Vallarta.
These are the most popular neighborhoods in Puerto Vallarta for visitors, digital nomads, and expats alike.
Each has its pros and cons depending on what you're into, so we'll break that down to help you choose the best one for you.
Best Neighborhoods in Puerto Vallarta
Marina Vallarta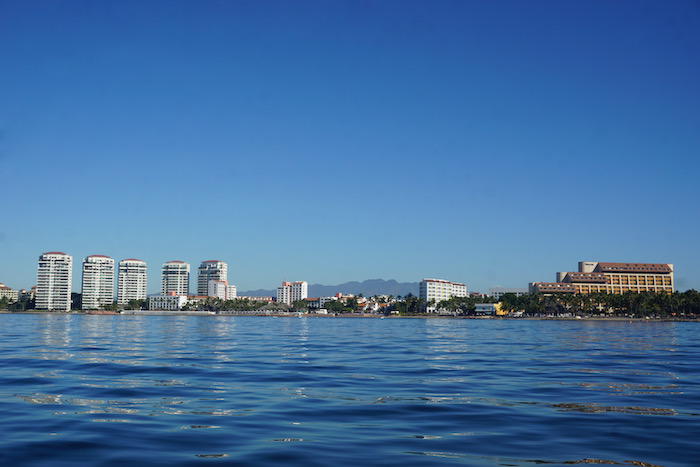 Let's start out in the fancy part of town. Marina Vallarta is located just south of the airport. It's one of the top neighborhoods in Puerto Vallarta for families.
In addition to being a safe, peaceful place to live, this area is home to the American School of Puerto Vallarta. There's not much of a party scene here either. It's pretty quiet, at least as quiet as Mexico gets.
There's also a nice golf course here and plenty of space to park a boat. You can probably imagine the type of crowd that attracts.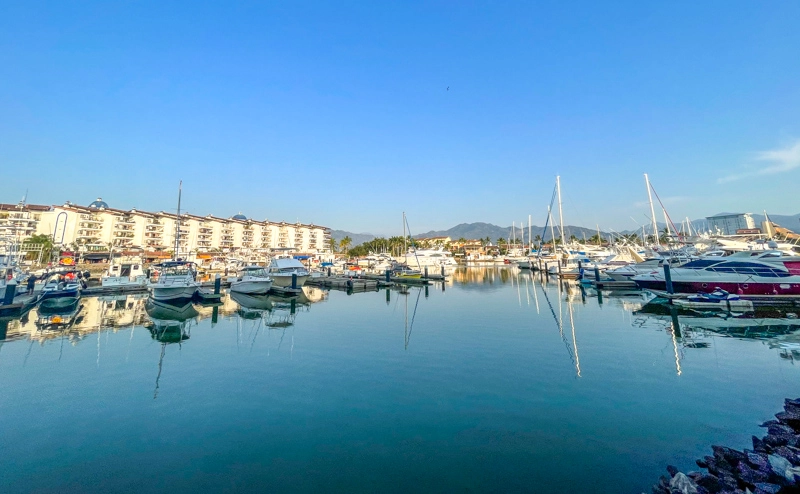 One issue with the Marina is its lack of a public beach. It's only accessible to those staying in the luxury condos and resorts here.
Needless to say, the Marina isn't the top choice for digital nomads in Puerto Vallarta who like taco trucks and dive bars. We'll have to head further south to find that stuff!
The Hotel Zone
Next up is an area that's a popular choice for vacationers for obvious reasons. The Hotel Zone starts by the cruise ship terminal and goes south to the stadium.
As you might guess, this area is full of hotels and resorts. If you're looking for that all-inclusive treatment, there are many options here.
It's not all hotels here, though. There are several nice condos and even some old-school apartments here as well. We actually lived in the Hotel Zone for six months during the pandemic and really enjoyed it.
The Hotel Zone has a pretty nice stretch of public beach, but it's mostly a DIY affair. There are only a couple of beachfront establishments, and they aren't very good, to be honest.
Our only gripe was the lack of options for restaurants and bars that aren't exclusively for hotel guests. This is improving, though, so that's good news for prospective residents.
If you're staying in Las Glorias (the south part of the hotel zone), it's just a five-minute walk across the highway to Versalles, where you can find many of the best restaurants in the city. More on that below!
Versalles
Many digital nomads will tell you that Versalles is hands down the best neighborhood in Puerto Vallarta to live in. It's located on the other side of the highway at the southern end of the Hotel Zone.
Once a quiet, mostly residential 'hood, Versalles has blown up in recent years. It has become somewhat of a foodie mecca in Puerto Vallarta with some of the best restaurants.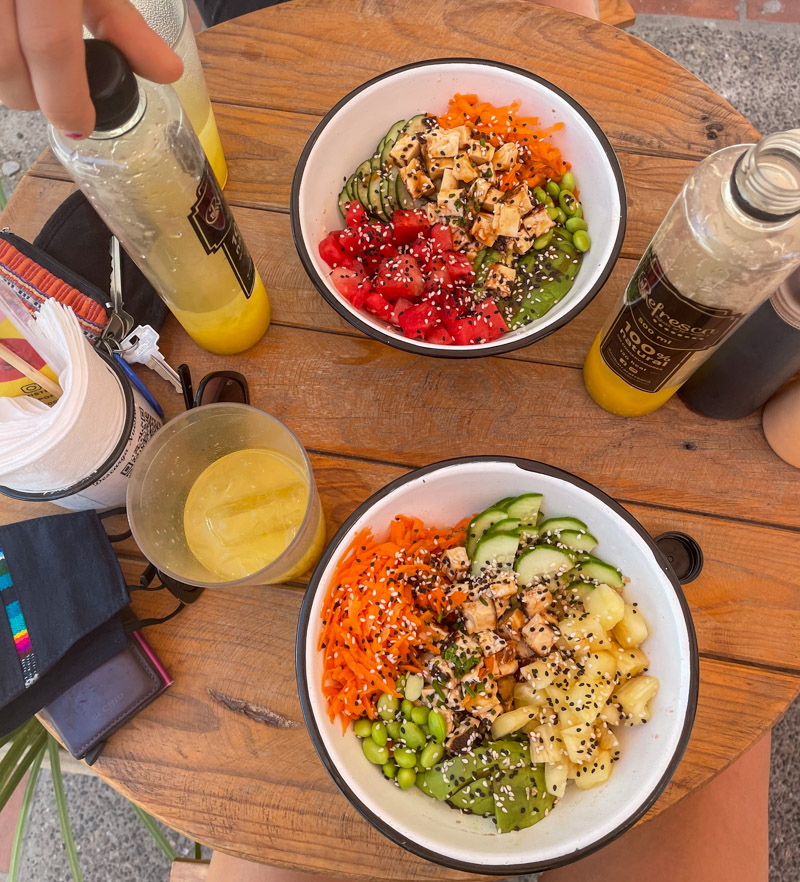 All that delicious food must smell great because a bunch of people have moved in recently. New condo developments are going up all over, too. As such, this is not the area for you if construction noise drives you mad.
I have lots of friends who call this area home, and I've stayed there for a few weeks at a time. It's definitely on our short list of the best places to live in PV.
Being on the other side of the highway, it isn't technically home to a beach. However, Playa Las Glorias is a short walk away and is a great place to catch the sunset.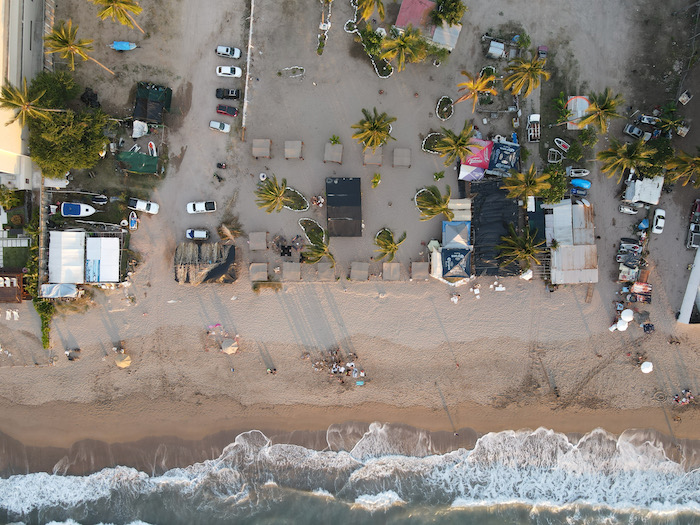 5 de Diciembre
We've arrived at my personal favorite of the many Puerto Vallarta areas – 5 de Diciembre.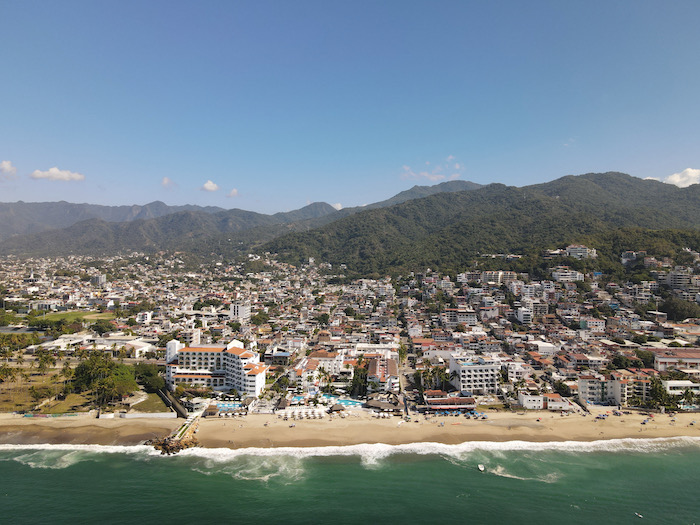 If you were wondering, December 5th is an important day in the city's history. It's basically the day PV traces its roots back to in 1929.
Also known as 5D, this is one of the best areas to live in Puerto Vallarta for expats and digital nomads. It's between the Hotel Zone and Centro, so it's a super convenient base for getting around the city quickly.
This classic Puerto Vallarta neighbourhood is sandwiched between the ocean and the mountains, meaning you may have a steep hill to climb to get home. Thankfully cabs and Ubers are readily available and cheap here!
People love hanging out on the Beach of Shrimps (Playa Camarones) here, and there are plenty of them to eat as well. In fact, this neighborhood has a great seafood market and some of the best restaurants and taco trucks in the city.
We lived in 5D for six months at a time three years in a row, so this area will always have a special place in my heart. It's a fantastic neighborhood to stay in Puerto Vallarta, whether you're here for a week or a year.
El Centro
Heading south from 5D, you'll hit El Centro. As you probably guessed, this is the central part of town with many of the top attractions. Here you'll find the famous Malecon with its many sculptures.
This neighborhood is also home to the main square and the Church of Our Lady of Guadalupe – the symbol of Puerto Vallarta. It's a cultural and commerce hub with many shops, art galleries, cafes, restaurants, and bars.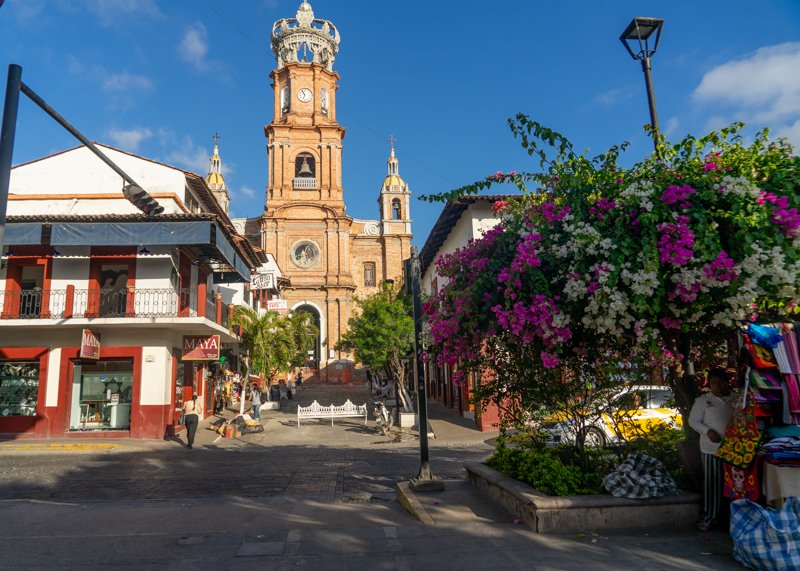 With buses rumbling up the streets and people living in closed quarters, this definitely isn't the place for you if peace and quiet are what you're looking for.
I've never stayed in Centro, but I have friends who live there and love it. You have everything at your doorstep, and you can easily walk everywhere.
Romantic Zone
Next up is the jewel of tourism for Puerto Vallarta. The Romantic Zone (Zona Romanica), also known as Old Town, is where the action is. This area over the river from El Centro is packed full of hotels, bars, shops, and nightclubs. It's the place to see and be seen in PV.
Zona Romantica is also considered to be Puerto Vallarta's "gay-borhood." It's home to the city's annual pride festivities, which take place every May. There are also plenty of LGBTQ-friendly hotels and bars here, as well as Los Muertos Beach, one of the most popular beaches in Puerto Vallarta.
In recent years, the skyline here has changed quite a bit. Many high-rise buildings have gone up and continue to be built, much to the chagrin of some long-time residents and visitors.
Zona Romantica is a great place to stay if you're looking to hit the beach, wine and dine, and dance the night away. And if not, well, you might want to just come down once in a while and stay somewhere else. It's also one of the most expensive places to live, given its convenient location.
Conchas Chinas
Last but not least in our tour of Puerto Vallarta districts is Conchas Chinas. This exclusive area is just south of the Romantic Zone and is home to some seriously swanky residences.
To be honest, there isn't a lot going on here – just a nice beach and some amazing views. It's an excellent choice for those who prefer a bit of solitude.
Many of the condos here are up on the hill. There also aren't many options for going out to eat or drink, so you'll need to catch the orange bus from Old Town or pay for lots of cabs to come and go. Either that or you'll develop some epic calves living here!
One of the best things about living in Conchas Chinas is that you're just a quick ride away from many of the coolest activities in PV. This includes visiting Los Arcos, Mismaloya, and Boca de Tomatlan.
Summary of the Best Puerto Vallarta Neighborhoods
That about does it for our tour of the best areas in Puerto Vallarta. As you can see, each one offers something unique. I've stayed or lived in most of them, and there are things I love about them all.
If you're considering living in Puerto Vallarta, it's not a bad idea to bounce around and try a few different neighborhoods. You can easily find a place on Airbnb or Facebook groups for a few weeks or months. Wait until you've found the spot for you before taking the plunge into a long-term rental.
Which Puerto Vallarta neighborhood is your favorite and why? Leave a comment and let us know!