This post may contain affiliate links. By clicking and making a purchase through the links, I earn a small commission at no extra cost to you. This allows me to keep the site up to date and expand on resources. Thanks for reading!
Puerto Vallarta has been one of Mexico's top travel destinations for decades. Its charming combination of lazy beach days and electric nightlife keep people returning year after year. To make your visit there even better, time it with one of these Puerto Vallarta events.
The city of Puerto Vallarta, and the people in it, are renowned for celebrating life and – well,  just about anything as an excuse for a fiesta! This gives the region a vibrantly busy yearly schedule of events you can take advantage of.
Here are a few of the best upcoming events and festivals in Puerto Vallarta to organize your next adventure around.
Puerto Vallarta Upcoming Events
Mexican Días Los Muertos (Day of the Dead) 
Dates: Nov 1-2, 2021
Mexican Day of the Dead is a beautiful Mexican tradition where families gather to remember friends and family who have passed away. Usually, they create shrines and light candles and have a night of reflection. As celebrations begin, at midnight on November 1st,  these shrines can be seen dotted along Puerto Vallarta's Malecón. 
The week-long festivities also include folkloric ballets, mariachis, and Catrinas (painted skeleton mask) contests. Although this festival has a mournful theme, you will quickly discover this colorful display of Mexican culture is in fact, a celebration of life through acknowledging the dead.
International Gourmet Food Festival
Dates: Nov 12 – 21, 2021
Each year this world-class gourmet experience comes to Puerto Vallarta and attracts chefs from all over the region, and the world, to unite in one of Mexico's biggest culinary events of the year.
Guests will enjoy numerous exciting activities, including a sit-down tasting experience, masterclasses with Michelin star chefs, and food and wine pairings. 
This trip is a great place to get inside knowledge and recommendations for restaurants and specialty dishes to try during the rest of your stay so you can have the most authentic culinary experience possible. This is a must-visit for the foodies out there!
Puerto Vallarta Festival of Our Lady of Guadalupe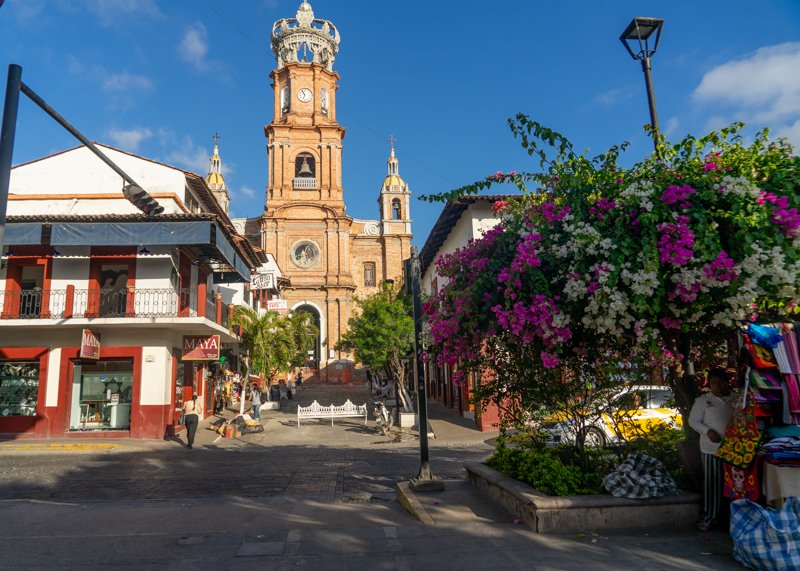 Dates: Dec 1-12
Our lady of Guadalupe (Nuestra Señora de Guadalupe) is Mexico's most iconic religious image and shares its name with Puerto Vallarta's main church. This festival is a significant religious celebration for the locals, but it is a fascinating display of Mexican ceremony whether you are religious or not. 
Festivities begin on 1st December in a series of processions through the Old Town to the city's main church. The groups represent schools, neighborhoods, businesses, and civic associations. They are often joined by folkloric dancers, musicians, parade floats and pyrotechnics, as they wind their way through the narrow streets of the Old Town.
On the 12th of December, the festivities culminate in a street party with live music, parades, and a taste of the local Mexican cuisine.
Año Nuevo (New Year's Eve)
Dates: December 31st annually
Those looking for a unique way to celebrate New Year's Eve should certainly have Puerto Vallarta on their radar. The city's buzzing nightlife comes alive during Año Nuevo, and there are parties in all the main bars on the strip. 
Many people like to gather on the Malecon to watch the impressive firework displays as all the large hotels compete to put on the most extravagant show. But, even better, if you have a hotel with a balcony or rooftop space – there is no better way to welcome in the New Year with a cold glass of bubbles in your hand!
Whether you are planning your trip to attend one of these events or happen to stumble across them, they are a fantastic way to meet the thriving and welcoming community of Puerto Vallarta.  
Vallarta Cup Race Series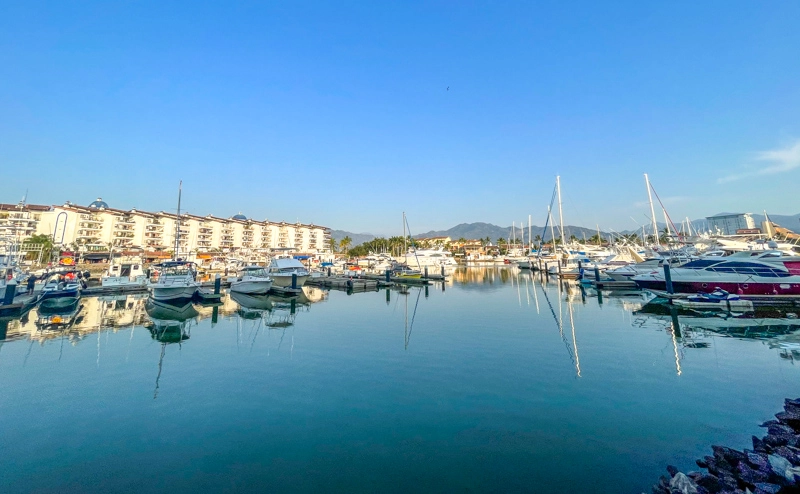 Dates: Month of January
The Vallarta Cup Race is a series of Saturday races hosted by The Vallarta Yacht Club to celebrate local sailing talent. The race is between the 3 Marinas in the area and is quite the spectacle for sailing enthusiasts. 
Novices can also participate in several activities alongside the race, such as classes for beginners to learn the art of sailing along the coast of the Bahia de Banderas.
While visiting the Marina, you may also inquire about potential boat trips you can take on your visit, such as the stunning Isla Marietas. You may find yourself out on the sea – whale watching, wakeboarding, or snorkeling before you know it!
2022 dates not yet announced (usually in March)
For those nature enthusiasts, the Jalisco and Nayarit regions are famed for their incredible untouched jungles, teeming with life. Puerto Vallarta's botanical gardens host a yearly celebration of the diversity of the area's wildlife. The gardens are Located just 30 minutes south of Puerto Vallarta in the nature-rich jungle of Cabo Corrientes.
The event's mission is to spark awareness of the fragility of the ecosystem and encourage people to conserve the precious natural spaces of Mexico. This is a truly worthy cause to support and a wonderful celebration for those who want to learn more about Mexican wildlife.
May Cultural Festival in Puerto Vallarta
Dates: Month of May
May Cultural Festival is held every year by the local government in Jalisco to celebrate their rich local heritage. They celebrate the "Festival Cultural de Mayo," with events and activities all through the month. 
Important local painters, musicians, and actors participate in various community events such as concerts, exhibitions, film screenings, dance performances, and food tastings. Many of the events are free admission and a great way to meet the locals and get to know their customs.
There are often many events spanning the entire state, so be sure to ask about upcoming exhibits in some of the smaller towns in the region, which could make a fantastic day trip for the family.
Puerto Vallarta Gay Pride
Dates: May 22-30, 2020
Puerto Vallarta is well known among the LGBTQ community as one of Mexico's leading areas in the fight for equality. The city has a thriving gay district in La Zona Romántica, which has a week-long celebration towards the end of May with many parties hosted at the various bars. 
This Includes the week-long pride celebration at Mantamar beach club on the famed Los Muertos gay beach. The Top Bar typically hosts The Pink Dinner on opening night with fireworks, a four-course dinner, a live DJ, and the "Pride Vanguard Award" presented by the Vallarta Pride Committee. 
Whether you are gay or straight, this is sure to be an unforgettable experience to celebrate pride in such a diverse and welcoming community.
Punta Mita Surfing Competition
Dates: May 28 – June 03
Punta Mita hosts a yearly longboard competition – Mexi Log Fest. The 5-day event is located on the beautifully secluded beach around 30 minutes North of Puerto Vallarta – one of the best places to surf near the city.
The competition is a great way to spend a relaxed day in the sun and watch some of the world's most talented surfers from all corners of the world compete to pull off the best tricks.
There are also plenty of other activities on the day, including yoga classes, sound baths, kid's surf clinics, delicious food, surf films, and live music.
Mexican Independence Day
Dates: September 15-16
Mexican Independence day, otherwise known as Grito de Dolores (Cry for Independence), is a national celebration of Mexico's victory over Spanish rule that ended in 1810.
The citywide festivities in Puerto Vallarta are an impressive 2-day party where traditional displays of Mexican culture invite locals and travelers to celebrate together. 
Expect to see how Mexicans like to throw a street party – with blaring trumpets, parades, games, and various local cuisine available from street vendors.
On the evening of the 15th, the mayor delivers a speech known as The Proclamation of Independence followed by an impressive firework display. This is definitely a fiesta you don't want to miss!
There you have it – the top Puerto Vallarta events and festivals! Which one would you love to attend?
Planning a trip to Puerto Vallarta? Check out these posts!