This post may contain affiliate links. By clicking and making a purchase through the links, I earn a small commission at no extra cost to you. See my disclaimer for more information. This allows me to keep the site up to date and expand on resources.
Puerto Vallarta in February is a wonderful time to be here. The humpback whales are dancing in the bay, the weather is warm and dry, and the city is in full swing with events.
And if you're thinking about a romantic getaway for Valentine's Day, there's no better choice than Puerto Vallarta. Home to some of Mexico's most luxurious resorts and magical sunsets, the city is an ideal place to fall in love.
I'm currently living here in February and loving every minute of it. Here's what to know about Puerto Vallarta weather in February and the best things to do while you're here.
Puerto Vallarta weather in February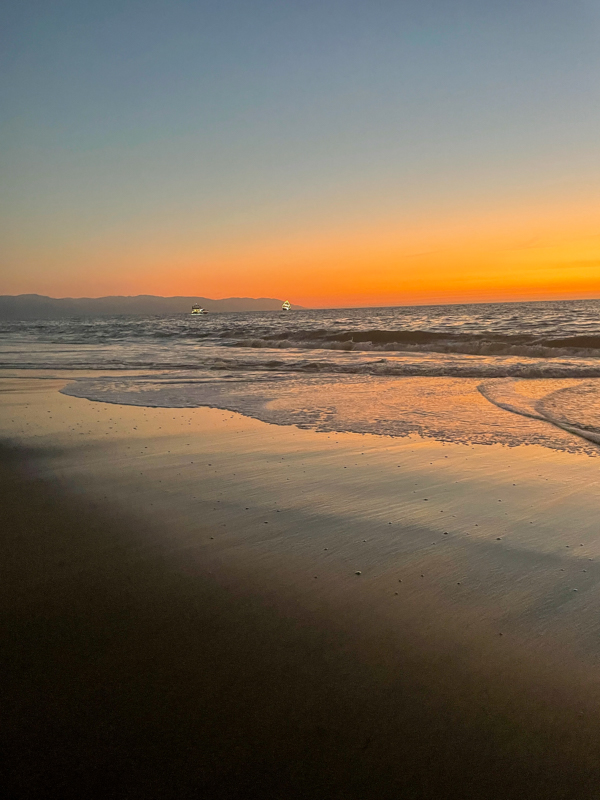 Puerto Vallarta is known for its warm and sunny weather year-round, but there's no doubt that February is one of the best times to be here – especially if you like it hot but not sweat dripping down your face hot.
February weather in Puerto Vallarta offers an ideal climate, with temperatures ranging from the high 70s to the high 80s (25 to 32 degrees Celsius for my Canadian friends).
On average, the sun shines for 11 hours each day in February, making it a great time to enjoy the beautiful beaches and outdoor activities that Puerto Vallarta offers.
I'm writing this in mid-February, and it's been non-stop sunny days for the last two weeks with no rainfall.
Some evenings it's cool enough that you'll want a long sleeve shirt (nothing heavy, just something to put on over your arms). So make sure to put this on your Mexico packing list!
The average water temperature is around 78°F, and the sea is typically calm with minimal waves making it perfect for water sports.
Overall, Puerto Vallarta in February is ideal for those looking to escape cold winter weather and enjoy a warm and sunny getaway.
Plan a romantic getaway to Puerto Vallarta
Puerto Vallarta is an excellent destination for couples looking for a romantic Valentine's Day getaway.
From private beaches and luxury resorts to candlelit dinners and romantic cruises, this vibrant city offers a variety of attractions sure to make your special day unforgettable.
The city is home to many all-inclusive resorts for adults only perfect for a romantic getaway.
These resorts offer a variety of amenities for couples, such as private pools, spas, and even butler service. Many also offer romantic packages, including candlelit dinners, couples massages, and other activities.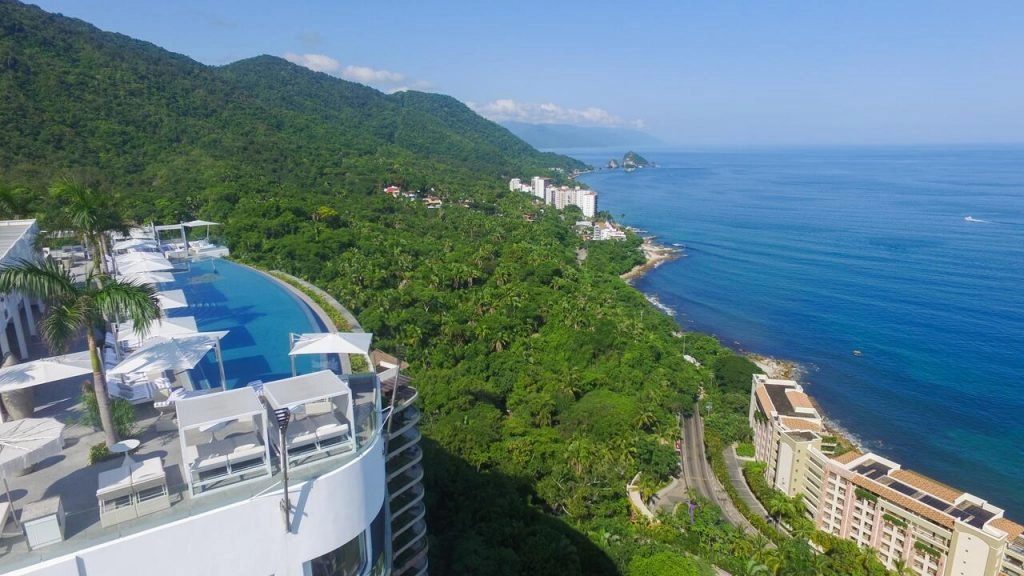 Best All-Inclusive Resort For Couples
Hotel Mousai is the best option for an all-inclusive romantic vacation in Puerto Vallarta.
Check this round-up guide to the most romantic hotels in Puerto Vallarta.
When it comes to romantic activities, Puerto Vallarta has plenty to offer.
A favorite among couples is a sunset cruise on a luxurious yacht. Enjoying sailing along the beautiful coastline of Puerto Vallarta, taking in the stunning views, and watching the sun slowly set over the horizon. Did I mention the sunsets here are incredible in February?
If you're looking for something a bit more luxurious, consider booking a private beach cabana. This will allow you and your partner to relax in an intimate setting, surrounded by the beauty of the beach and the sound of the waves.
You can also take advantage of the area's many restaurants and enjoy a romantic dinner overlooking the sea.
🇲🇽 Puerto Vallarta Quick Guide 🇲🇽

✈️ Airport – The Licenciado Gustavo Díaz Ordaz International Airport (PVR) airport is a 20-minute ride to the city center. You can book an airport transfer here.

🏩 Hotels – The best websites for booking hotels and resorts are Booking.com and Expedia, which search all properties to find you the best deals. For inspiration on where to stay, head to my ultimate guide to Puerto Vallarta hotels.

🚗 Getting around – Puerto Vallarta is easy to get around by walking and Uber, but renting a car is the best way to explore the surrounding areas. Discover Cars is the best website for finding deals, which searches International and local Mexican companies.

🌊 Things to do – Puerto Vallarta is a paradise for outdoor adventure! Some of the top things to do are whale watching, yacht trips, and ATV tours.

✔️ Don't forget travel insurance! I use and love SafetyWing, which is insurance for remote workers. For shorter trips, I recommend HeyMondo – you can get 5% off by using that link.
Things to do in Puerto Vallarta in February
While there are plenty of things to do in Puerto Vallarta year-round, a few activities and events specific to the month of February are worth marking on your list.
Whale watching
Puerto Vallarta is one of the best places to go whale watching in February due to the annual migration of humpback whales.
From December to March, thousands of humpback whales migrate to the warm waters of the Bay of Banderas to breed, nurse their young and play.
February is the perfect time to catch a glimpse of these majestic creatures as they reach the peak of their migration.
Whale-watching tours in Puerto Vallarta offer the opportunity to observe these animals up close in their natural habitat and provide educational information about the whales!
I finally had the chance to go whale watching in Puerto Vallarta, and it was a magical experience to observe the whales as they breach, dive, and do tail flips. On our tour, we saw six different groups of whales!
Go hiking
February is a great time to go hiking in Puerto Vallarta. As the weather is cooler and less humid than in other months, it's way more comfortable for long hikes.
The Sierra Madre Mountains are a great place to explore in Puerto Vallarta. With rugged trails and stunning views, these mountains offer a variety of hikes for all levels of experience.
There are also many stunning coastal trails you can take, which offer a great opportunity to swim in the ocean during your hike. My favorite is the Boca to Las Animas trail!
Try Scuba Diving or Snorkeling
February is a great time to try scuba diving and snorkeling in Puerto Vallarta. The warm temperatures, crystal clear waters, and abundant marine life make it an ideal destination for underwater exploration.
The best spots for snorkeling in Puerto Vallarta include Los Arcos National Marine Park and Marietas Islands. The best part about visiting the Marietas Islands during February is that you are almost guaranteed to see whales and dolphins on your way out to the islands!
February is the perfect time to explore the beauty and wonders of the sea, so don't miss out on this opportunity to experience the best of Puerto Vallarta!
Take a party boat
There's never a bad time to take a party boat in Puerto Vallarta, but February is ideal as you're almost guaranteed a day of full sun.
The warm temperatures and non-stop sunshine make it the perfect time to enjoy a day of fun in the sun on a catamaran with a group of friends!
Boat tours offer a unique way to explore Puerto Vallarta, as you'll get great views of the city, see whales and dolphins, and visit some of the best beaches and snorkeling spots.
Check out this guide for more information about the best boat tours in Puerto Vallarta.
Go sport fishing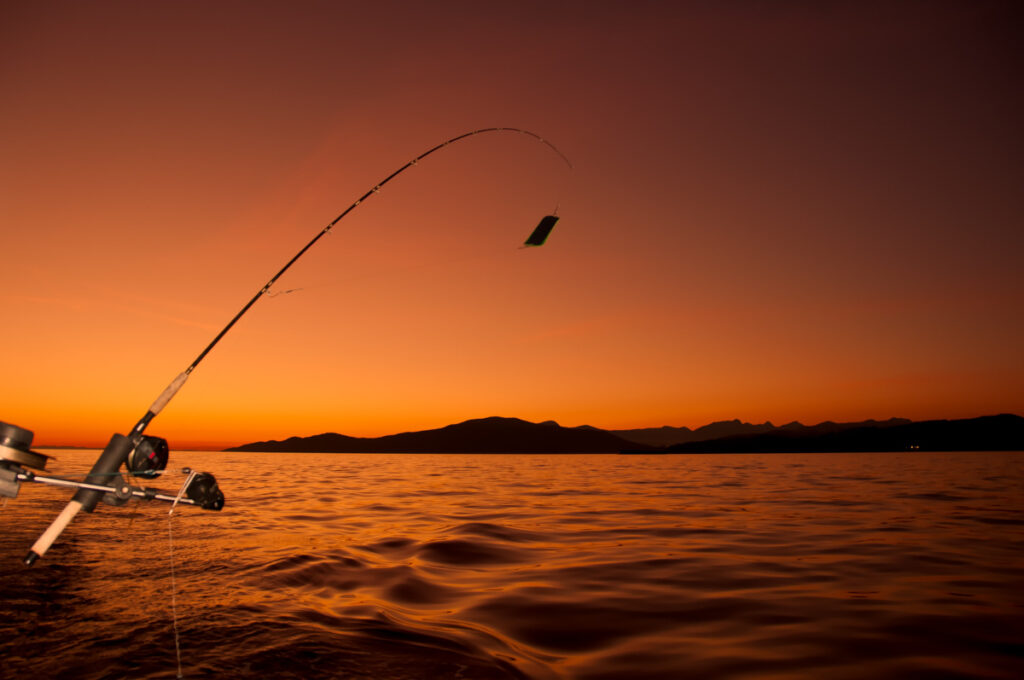 The months leading up to February are typically the best times for deep-sea fishing in Puerto Vallarta, with February offering various species.
Big game fish such as marlin, sailfish, and wahoo are abundant, while the waters are also home to yellowfin tuna, dorado, and roosterfish. Fishermen can also take advantage of the plentiful supply of bottom-dwelling fish such as snapper and grouper.
The waters around Puerto Vallarta are also ideal for anglers looking to spend a day on the bay. The sheltered coves and sheltered bays provide excellent opportunities for inshore fishing, with plenty of snook, jack, mackerel, and other species found around the shoreline.
The time of year also brings some of the most spectacular sunsets and sunrises Puerto Vallarta has to offer. This makes it an ideal time for anglers to take in the stunning scenery while they wait for the bite to begin.
Find more things to do in February below
Events in Puerto Vallarta in February
Vallarta Bird & Nature Festival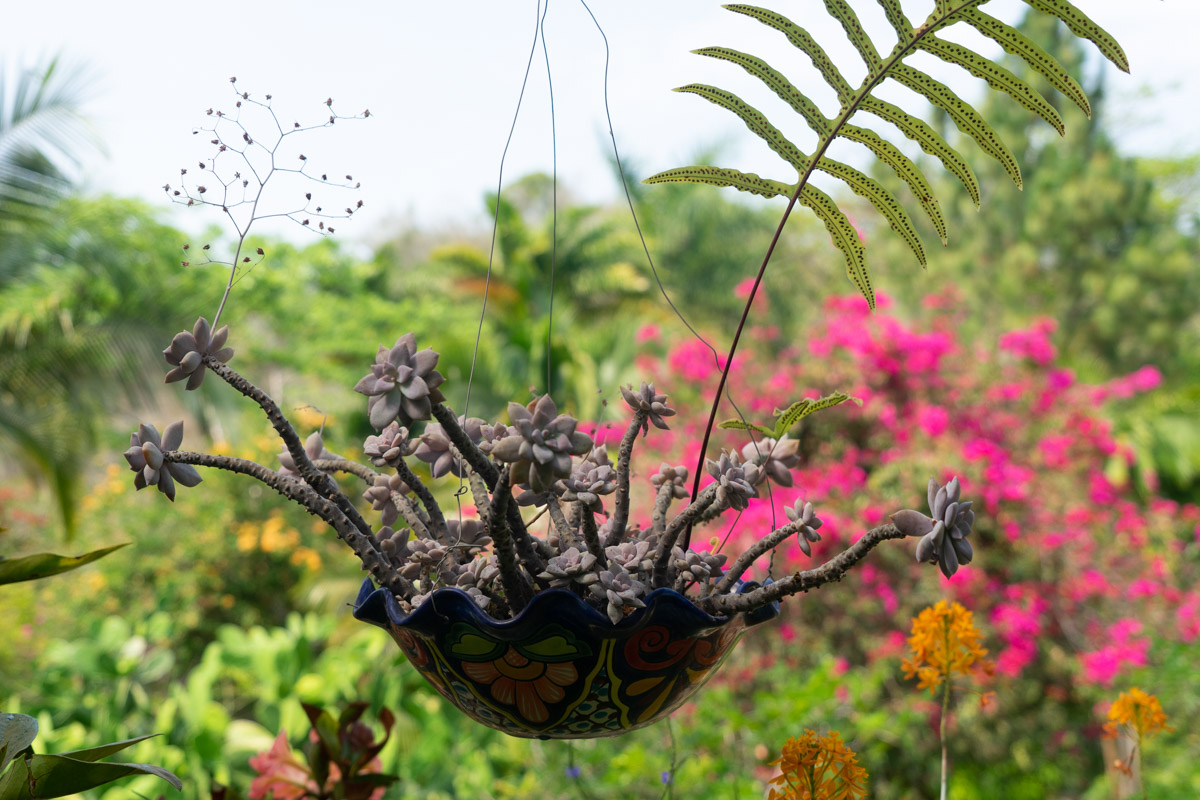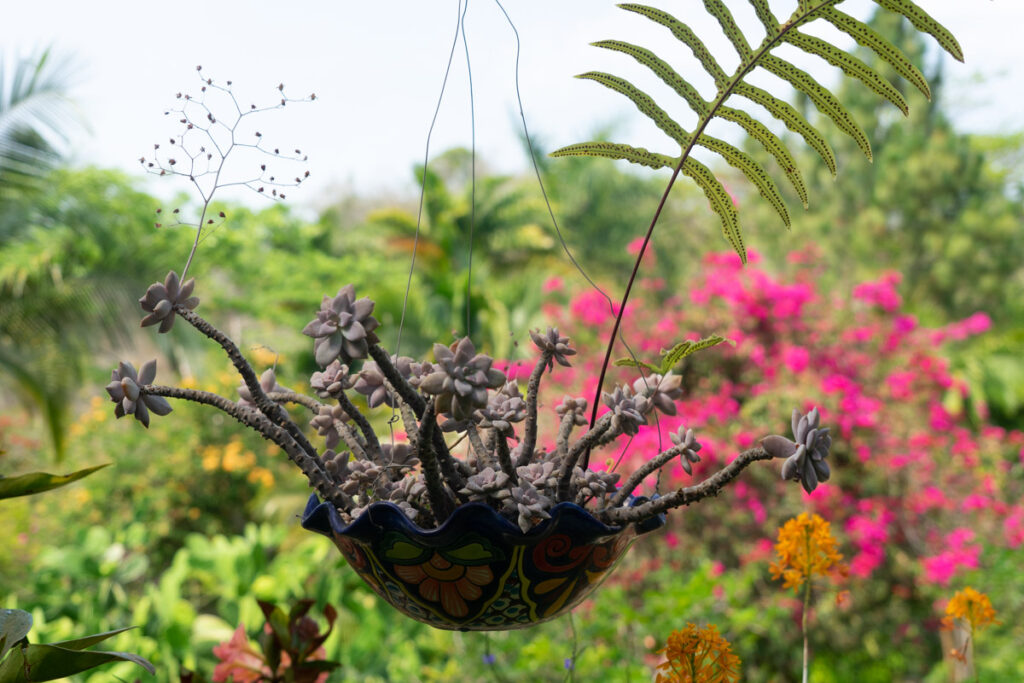 February 23rd-26th, 2023
If you're a nature lover, don't miss the Vallarta Bird and Nature festival.
This annual event is hosted in the Puerto Vallarta botanical gardens, just 30 minutes south of Puerto Vallarta in the jungles of Cabo Corrientes. It's a fantastic place to spot exotic birds and exotic wildlife while bringing awareness to the beautiful natural spaces of Mexico.
BeefDip Bear Week
January 29th-February 5th
Puerto Vallarta is the gay capital of Latin America, and if you're coming here as a gay traveler, you may want to mark bear week on your calendar!
The main events take place at Almar Luxury Resort, one of the top gay hotels in Puerto Vallarta, as well as the many gay bears and clubs in Zona Romantica.
I live in Zona, and the streets were packed with half-naked men the entire weekend. It was almost as busy as pride week in Puerto Vallarta!
Is February a good time to visit Puerto Vallarta?
YES! From perfect weather to romantic getaways, exhilarating whale-watching tours, and coastal hikes, February is an incredible time to visit Puerto Vallarta.
The one downside to visiting in February is that it's the high season, so there are fewer deals on hotels and apartments. But if you plan ahead and book your accommodation early, you're guaranteed a fantastic vacation in Puerto Vallarta in February.
Planning a trip to Puerto Vallarta? Don't miss these posts!