This post may contain affiliate links. By clicking and making a purchase through the links, I earn a small commission at no extra cost to you. See my disclaimer for more information. This allows me to keep the site up to date and expand on resources.
Tipping etiquette is different worldwide, so if you're coming to Mexico for the first time, you may be wondering about tipping in Puerto Vallarta.
I live in this vibrant city and am sharing everything you need to know about how much to tip in Puerto Vallarta, including specifics on tipping your PV tour guides, bartenders, cab drivers, and more.
Do you tip in Mexico?
Like other destinations in North America, it is customary to tip service workers in Mexico. This includes hospitality workers like hotel employees, food service workers like bartenders and waiters, and transportation professionals like cab and Uber drivers.
While greatly appreciated, tipping is not strictly mandatory. However, if you appreciated the service and want to show it, leaving a tip is always a good idea.
How Much to Tip in Puerto Vallarta
Leaving a good tip is not only a sign of appreciation, but it's an investment in the community that is hosting your vacation, and even more, it's an effective way to get even better service in the future.
A good starting point for calculating your tip is between 10% and 15% of the service. Note that this is slightly lower than tipping expectations in the United States, where 15% is considered the minimum and 20% has become more standard.
This is starting to change. Like everywhere else in the world, the cost of living has gone up in Puerto Vallarta. Using 15% of service as a rule of thumb is a good way to show your appreciation while supporting the local community.
But not all tipping should be based on a total bill. Here's a quick guide to how much you should tip different people you encounter on your trip:
Tipping in Puerto Vallarta at restaurants and cafes
Restaurants are one of the most common tipping areas when it comes to the service industry. In general, you should consider a tip of no less than 10% for your meal. However, if you appreciated the service, you can tip 15% or as much as 20%.
Tipping at cafes & coffee shops: If you're ordering nothing more than a latte or a cup of coffee, dropping 5 to 10 pesos per drink into the tip jar is a good amount.
Tipping at hotels in Puerto Vallarta
Puerto Vallarta has some of Mexico's best all-inclusive family resorts and luxury hotels. If you're staying at one of these places, there are a few places where you should tip.
Tipping bellboys/valets: 20 to 50 pesos is an acceptable range for a tip for these hotel workers. If someone is just helping you quickly with a bag or hailing a cab, 10 pesos is appreciated.
Tipping housekeepers: 50 pesos per day is greatly appreciated for hotel housekeepers and could be enough to ensure that extra chocolate on your pillow! Be sure to tip your housekeepers daily instead of all at the end because you'll likely have multiple housekeepers serving you during your stay.
Tipping hotel concierge: A hotel concierge could be a very important part of your vacation, providing daily services and advice. It's not uncommon for guests to give a tip to the concierge at the end of the stay. Daily tipping isn't uncommon, either. 100 pesos per day is acceptable for good service, and up to 150 per day if you really appreciate them.
Tipping at all-inclusive resorts: It's important to tip your staff at an all-inclusive resort. While your meals and drinks are paid for, this does not include gratuity. Tipping anyone who helps you goes a long way to show your appreciation and is a great way to ensure excellent service throughout your stay.
Tipping tour guides in Puerto Vallarta
This one can vary a lot depending on what kind of tour you are on and how big your group is. A good rule of thumb is $10 USD or 200 pesos per person.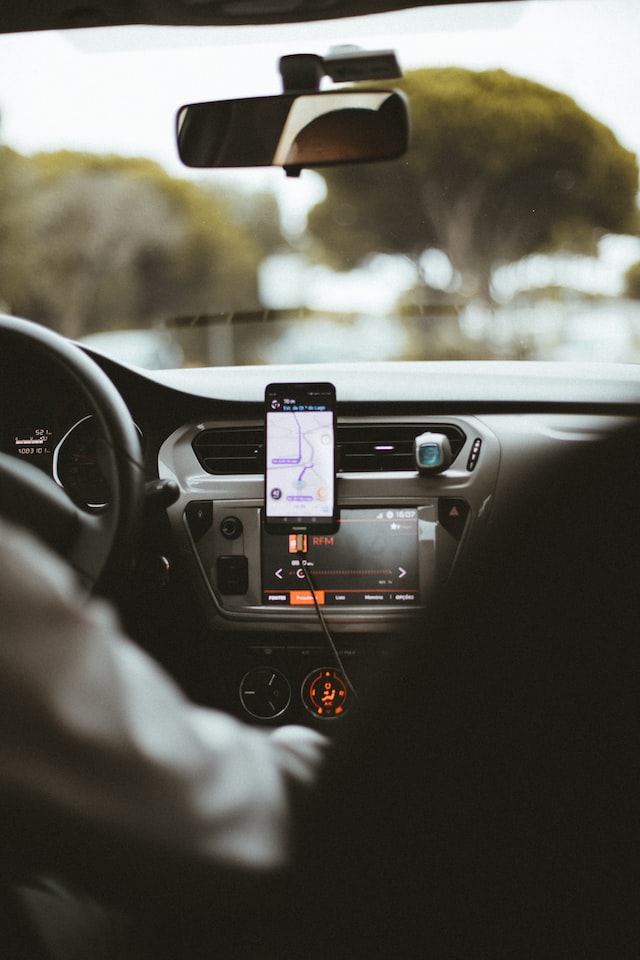 Tipping Uber and taxi drivers in Puerto Vallarta
Taxi ride prices should always be negotiated beforehand, and a tip is not expected on the agreed-upon price. However, if the driver goes above and beyond, such as helping you lift heavy luggage or making extra stops, you can leave a tip of up to 20%.
Uber works in Puerto Vallarta, and the price will be shown in the app, which does not include tips. At the end of your ride, you will have the option to leave a review for your Uber driver and a tip with the click of a button. Again, if they go above the standard service, it's customary to leave a tip.
Pro Advice: Tip Your Bartender in Puerto Vallarta on the First Drink
Like other Mexican resort destinations, downtown Puerto Vallarta can be a hectic place to visit on a Saturday night. If you're out at the bars or clubs, tipping 'heavy' on the first drink is an excellent way to get faster service.
This is also very true in all-inclusive resorts. Dropping a particularly big tip on a bartender or server when you introduce yourself is one of the best resort hacks when staying at an all-inclusive.
🇲🇽 Puerto Vallarta Quick Guide 🇲🇽

✈️ Airport – The Licenciado Gustavo Díaz Ordaz International Airport (PVR) airport is a 20-minute ride to the city center. You can book an airport transfer here.

🏩 Hotels – The best websites for booking hotels and resorts are Booking.com and Expedia, which search all properties to find you the best deals. For inspiration on where to stay, head to my ultimate guide to Puerto Vallarta hotels.

🚗 Getting around – Puerto Vallarta is easy to get around by walking and Uber, but renting a car is the best way to explore the surrounding areas. Discover Cars is the best website for finding deals, which searches International and local Mexican companies.

🌊 Things to do – Puerto Vallarta is a paradise for outdoor adventure! Some of the top things to do are whale watching, yacht trips, and ATV tours.

✔️ Don't forget travel insurance! I use and love SafetyWing, which is insurance for remote workers. For shorter trips, I recommend HeyMondo – you can get 5% off by using that link.
Puerto Vallarta Tipping Etiquette FAQ [Frequently Asked Questions]
Is tipping customary in Mexico?
Yes, it's customary to leave a tip for services in Mexico. The tip amount varies between 10% and 30% depending on what kind of service is provided and how satisfied you are. Unlike the U.S.A., the minimum suggested tip in Mexico is 10%.
Do the locals tip in Mexico?
Yes, it's customary to leave a tip for services in Mexico. The amount of the tip varies between 10% and 30% depending on what kind of service is provided and how satisfied you are. Unlike the U.S.A., the minimum suggested tip in Mexico is 10%.
How much should I tip in Puerto Vallarta?
Puerto Vallarta is a vacation town, so many locals rely on tips to make a good living. Whether you're dining out or going on a party boat, leaving a tip of about 10% is a standard suggestion. But just like anywhere else, larger tips of 15% or even 20% are greatly appreciated.
Should I tip in Pesos or Dollars?
As the official national currency, tipping in Pesos is perhaps the most appropriate. This can save locals from having to pay exchange fees at banks. Having said that, it's totally fine to leave a tip in American dollars if that's what you have on you.
Also, Puerto Vallarta is no stranger to travelers from all over the world. Your bartender or Uber driver will probably be fine with Euros as well.
How do you say "tip" in Spanish?
La Propina is "tip" or "gratuity" in Spanish. You might also hear it referred to as el servicio, which means "service charge."
Do I need to tip at an all-inclusive resort in Mexico?
Yes, it is customary to tip at an all-inclusive resort in Mexico. This includes bartenders, servers, bellboys, housekeepers, shuttle drivers, and your concierge.
—
That's all you need to know about tipping in Puerto Vallarta! The locals generally go above and beyond to make sure you have a great vacation, so if you loved the service, show your appreciation with a generous tip.
Planning a trip to Puerto Vallarta? Don't miss these posts!