This post may contain affiliate links. By clicking and making a purchase through the links, I earn a small commission at no extra cost to you. See my disclaimer for more information. This allows me to keep the site up to date and expand on resources.
Looking for the best outdoor adventures in Puerto Vallarta? You're in the right place!
As a resident and adventure enthusiast, I've experienced the best this place has to offer.
Nestled between the Pacific Ocean and the Sierra Madre mountains, this destination is a playground for adventure seekers.
Whether it's snorkeling in crystal-clear waters, ziplining through lush jungles, or even seasonal activities like whale watching, the sheer number of options for Puerto Vallarta outdoor adventures can be both exciting and a bit overwhelming to choose from.
So, if you're an adventure seeker looking to make the most of your time in this nature paradise, you're in the right place. In this guide, I'll walk you through the top outdoor adventures you absolutely can't miss, along with tips on the best seasons to experience them.
Water Activities in Puerto Vallarta
With its expansive Bay of Banderas and a seemingly endless coastline, Puerto Vallarta is a top destination for water activities.
The bay's calm waters are perfect for snorkeling and paddleboarding, while the open ocean offers the excitement of deep-sea fishing and jet skiing.
Whether you're a casual beachgoer or a seasoned adventurer, the variety of water activities ensures there's something for everyone.
1. Snorkeling
Puerto Vallarta is a dream destination for snorkeling and diving, and it's easy to see why. The Bay of Banderas serves as a natural aquarium, teeming with vibrant marine life. And thanks to the warm waters, this is a year-round activity.
There are many places to go snorkeling in Puerto Vallarta, but these are the top two sites:
Los Arcos: This natural rock formation is more than just a stunning backdrop for photos; it's a thriving marine sanctuary. This natural wonder features stunning rock formations that rise dramatically from the ocean, creating a maze of caves, tunnels, and coral reefs waiting to be explored.
One of my first experiences in Puerto Vallarta was diving in Los Arcos, where I had a close encounter with a graceful sea turtle and manta rays, calmly gliding through its natural habitat. It was a surreal experience that made me realize why Puerto Vallarta is such a special place.
If you're looking to elevate your experience, this luxury yacht and snorkel trip is the perfect way to see Los Arcos.
Islas Marietas: A protected marine reserve two hours from Puerto Vallarta. The islands are home to a variety of marine species, and the crystal-clear waters make for an unforgettable snorkeling experience.
Another great thing to do here is take an eco-tour boat tour around the islands to see the 90+ bird species that call this place home!
2. Whale and dolphin watching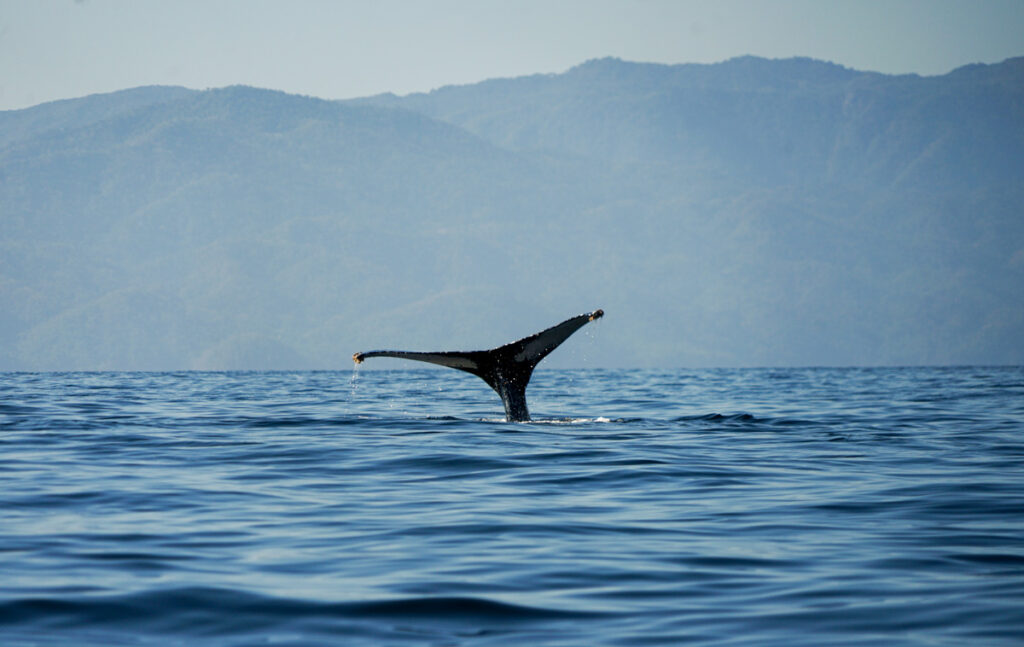 Puerto Vallarta stands out as a premier destination for whale and dolphin watching. The Bay of Banderas is a seasonal home to humpback whales, making it one of the world's top spots to witness these awe-inspiring creatures.
Having been whale watching in various parts of the world, I can confidently say that Puerto Vallarta holds its own when it comes to these awe-inspiring experiences. The humpback whale sightings here are truly magical and comparable to the best I've seen globally.
The whale-watching season typically runs from December to March, aligning with the whales' migration to the warm Mexican waters for feeding and breeding.
This is the whale and dolphin watching tour we recommend as it's led by a biologist!
Dolphins, on the other hand, are year-round residents of the bay. Whether you encounter playful bottlenose dolphins or speedy spinner dolphins, sightings are almost guaranteed at any time of the year.
Although there are many places in Puerto Vallarta offering it, please do not swim with captive dolphins. These dolphins are taken from the wild and often kept in poor conditions. Instead, go with a responsible tour operator like this one to see the dolphins in the wild.
3. Jet Skiing
If you're looking for an adrenaline-pumping activity, jet skiing in Puerto Vallarta is a must-try.
The expansive Bay of Banderas offers plenty of room to rev up those engines and feel the wind in your hair. Whether you're a beginner or an experienced rider, the bay provides a safe and exciting environment for this water sport, and there are many places to rent jet skis in Puerto Vallarta.
One of my most memorable days in Puerto Vallarta involved renting jet skis with friends from Playa Camarones and riding out to Los Arcos. The freedom of exploring the bay at high speed, with the iconic Los Arcos in the background, was so much fun.
This jet ski safari tour leaves Marina Vallarta and takes you along downtown Vallarta where you'll have the chance to stop by the Malecon and admire the old town and its history.
If you're looking to make the most of your jet skiing experience, consider a jet ski safari. This tour combines the thrill of jet skiing with the beauty of Puerto Vallarta's landmarks.
4. Surfing
While there aren't any places to surf in Puerto Vallarta, you don't have to go far to find some of the best surf conditions in Mexico.
Nearby Sayulita offers some of the best waves in the region. Whether you're a seasoned surfer or a newbie looking to catch your first wave, Sayulita provides the perfect setting for a day of surfing.
I tried my hand at surfing in Sayulita, and as a beginner, I was a bit nervous. That's why I highly recommend going with a guide if it's your first time. Not only do they help you find the best waves, but they also provide invaluable tips to improve your technique and boost your confidence.
Want to surf in Puerto Vallarta? This tour takes you to the best surf spots with a guide to help you catch waves!
Land Outdoor Adventures In Puerto Vallarta
While Puerto Vallarta's waters offers many adventures, the fun doesn't stop at the shoreline. Inland, the landscape transforms into a playground for adventure seekers.
Whether it's zip-lining through the lush jungle canopy, hiking to hidden waterfalls, or revving up ATVs for a mountainous ride, the opportunities for land-based excitement are just as abundant.
5. Hiking to waterfalls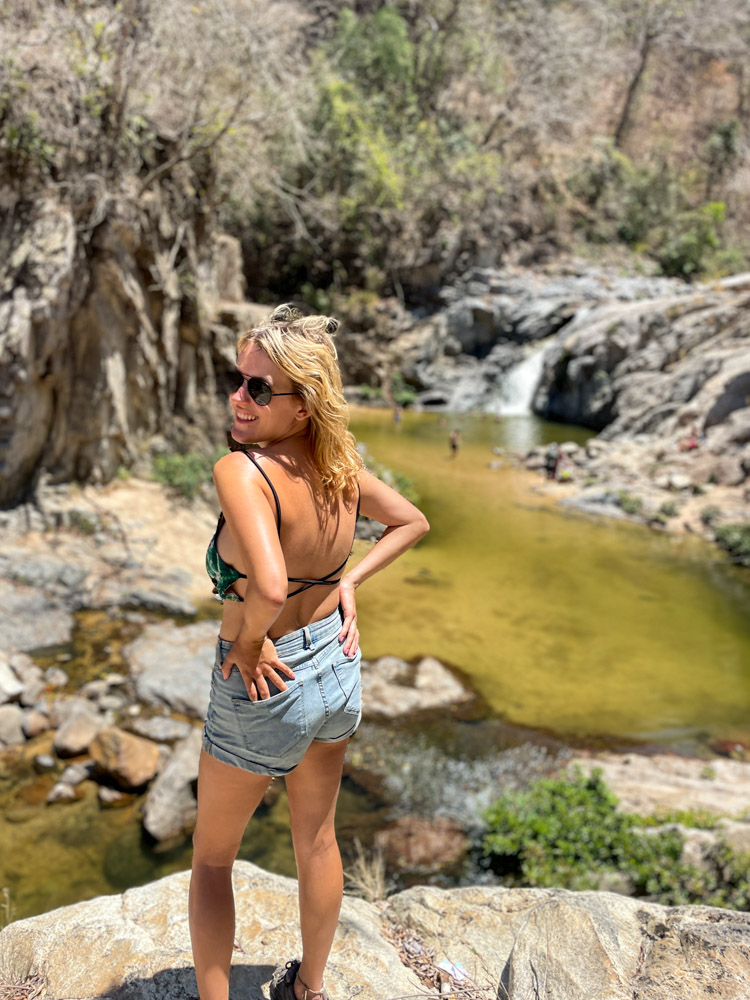 If you're a nature lover like me, hiking to one of Puerto Vallarta's secluded waterfalls should be high on your adventure list.
The trails often take you through lush jungles, offering a chance to connect with the area's natural beauty. At the end, you'll reach lush waterfalls where you can take a refreshing dip, surrounded by the serenity of untouched nature.
My favorite places are Quimixto and Yelapa, two secluded beach towns with waterfalls you can swim under. To reach these towns, you'll have to take a water taxi from Boca de Tomatlan.
Palo Maria is another popular waterfall hike near the city center. It's a beautiful hike through a sub-tropical forest where you can swim in natural river pools.
The waterfalls are at their most majestic during the rainy season or right after, when the water levels are higher.
Embark on a full-day adventure in this Puerto Vallarta jungle tour, which ends with an invigorating plunge beneath a beautiful waterfall.
6. Puerto Vallarta Zip line
Puerto Vallarta is one of Mexico's top destinations for zip-lining, and it's easy to see why. The region's lush jungles and varied topography provide the perfect setting for this high-flying adventure.
You're not just soaring through any jungle; you're gliding through some of the most biodiverse ecosystems in Mexico.
One of my most unforgettable zip-lining experiences was at El Eden, a spot made famous by the movie "Predator."
I went with a group of friends, and we had an absolute blast. The adrenaline rush of speeding through the treetops combined with the camaraderie made it one of my favorite days of my first year living in Puerto Vallarta.
Discover the best Puerto Vallarta ziplines here.
Looking for an adrenaline-packed day? Venture deep into an atmospheric jungle park to soar down Mexico's longest zip line on this tour!
7. ATV Tours
Last but not least, one of the best adventure activities in Puerto Vallarta is renting ATVs and exploring the Sierra Madre mountains on an exciting off-road expedition.
These four-wheelers allow you to traverse a variety of terrains, from sandy beaches to rocky mountain paths. It's an exhilarating way to get up close and personal with the area's natural beauty, all while satisfying your need for speed.
On this half-day tour, you'll depart from the meeting point for a ride along the Malecon towards the heart of the Sierra Madre mountains to explore the river trails alongside an expert guide.
One of my favorite places to rent ATVs is in San Sebastian Del Oeste, one of the pueblos magicos in Jalisco. This cute mountain town is about an hour and a half away from Puerto Vallarta and makes a great day trip.
You can rent them in town and drive them up to La Bufa, a gorgeous viewpoint where you can see back all the way to Vallarta.
Ride along the Malecon towards the heart of the Sierra Madre mountains to explore the river trails alongside an expert guide on this highly-rated ATV Tour.
Combined Adventure Tours
If you're short on time while visiting Puerto Vallarta, check out this combined outdoor adventure tour to do it all in one day.
This thrilling 6.5-hour outdoor adventure tour takes you on an exhilarating speed boat ride, rappeling down rushing waterfalls, riding powerful 4×4 jeeps, and soaring over the treetops on zip lines and cross suspended rope bridges hanging high above the jungle. It doesn't get more adrenaline-packed than this!
Best Time for Outdoor Activities in Puerto Vallarta
When it comes to outdoor adventures in Puerto Vallarta, timing is everything. While the destination offers year-round activities, some experiences are best enjoyed during specific seasons.
Water Activities
For water-based adventures like snorkeling and diving, the dry season from November to May offers the best visibility. Whale watching is seasonal, best experienced from December to March.
Land Adventures
For hiking, especially to waterfalls, the ideal time is right after the rainy season ends. While the rainy season from June to October brings higher water levels, the paths can be muddy. It's hot for hiking but still possible if you're up for the challenge.
All-Year Adventures
Activities like ATV riding, Jet skiing and zip-lining can be enjoyed year-round, thanks to Puerto Vallarta's temperate climate.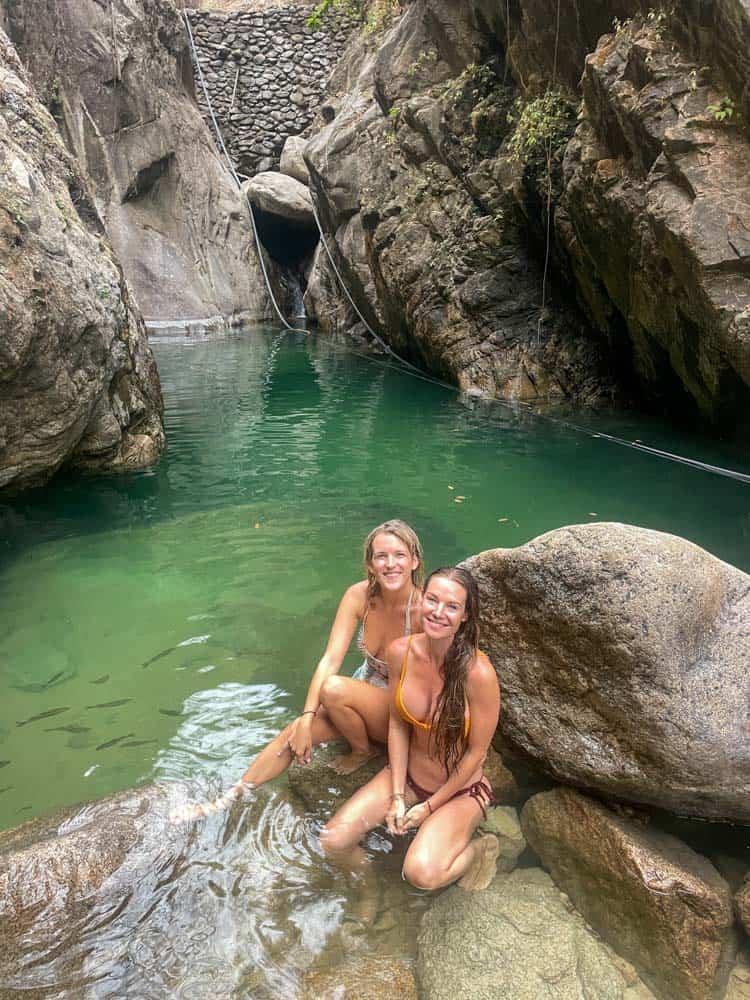 FAQ: Outdoor adventures in Puerto Vallarta
What is Puerto Vallarta most known for?
Puerto Vallarta is renowned for its beautiful beaches, vibrant culture, and outdoor adventures like snorkeling and zip-lining.
How to have fun in Puerto Vallarta?
To have fun in Puerto Vallarta, explore the beaches, try water sports, and don't miss the local food and nightlife
How long is the zipline in Vallarta Adventures?
The zipline at Vallarta Adventures spans over 4,000 feet, making it one of the longest in Mexico.
Does Puerto Vallarta have a boardwalk?
Yes, Puerto Vallarta has a famous boardwalk known as the Malecón, lined with shops, restaurants, and art installations.
Is Cancun or Puerto Vallarta more fun?
Both have their merits, but Puerto Vallarta offers a more authentic Mexican experience and diverse outdoor activities.
Is the ocean swimmable in Puerto Vallarta?
Yes, the ocean is swimmable, especially at beaches like Playa Palmares and Playa de Oro.
Are there jaguars in Puerto Vallarta?
Jaguars are extremely rare and are usually found in more remote, mountainous areas.
Are there wild monkeys in Puerto Vallarta?
No, there are no wild monkeys in Puerto Vallarta.
How many days is enough in Puerto Vallarta?
A week is generally enough to explore the main attractions and enjoy some relaxation.
What month is hurricane season in Puerto Vallarta?
Hurricane season is from August to November, with peak activity in September and October.
Final thoughts: Outdoor activities in Puerto Vallarta
If you're looking for an amazing way to explore the natural beauty of Puerto Vallarta, look no further than its outdoor adventures.
Puerto Vallarta isn't just a beach destination; it's an adventurer's paradise. From the depths of the ocean to the heights of the Sierra Madre mountains, the range of outdoor activities is as diverse as it is thrilling.
Whether you're a water baby, a land explorer, or someone who loves a bit of both, you'll find your kind of adventure here. So pack your bags, and your sense of adventure, and come experience the best that Puerto Vallarta outdoor activities it has to offer.
Planning a trip to Puerto Vallarta? check out these other things to do!