This post may contain affiliate links. By clicking and making a purchase through the links, I earn a small commission at no extra cost to you. See my disclaimer for more information. This allows me to keep the site up to date and expand on resources.
Looking for the best Puerto Vallarta city tours? You're in the right place! I live in Puerto Vallarta and have taken city tours all over the world – so I know what ones are worth doing!
Navigating the vibrant streets of Puerto Vallarta is an adventure in itself, but if you're looking to dive deeper into the heart and soul of this coastal paradise, a well-curated city tour is a great place to start.
You might be thinking, "Is a tour really necessary in a city that seems so walkable?" I understand the allure of wandering freely through the colorful markets and along the sun-drenched boardwalks.
But without a knowledgeable guide, you might just skim the surface of Puerto Vallarta's rich culture and history, and you could walk right past the hidden gems without even knowing it.
Whether it's a tucked-away restaurant with the best seafood tacos you've ever tasted or a quaint artisan shop where each piece has a story, these tours often lead to places you'll want to return to again and again.
Whenever I land in a new city, the first thing I do is join a city tour—it's the perfect introduction, and Puerto Vallarta is no exception.
In this post, I'll guide you through the best Puerto Vallarta city tours that will enrich your visit and leave you with a list of new favorite spots.
My Top 3 Picks: Puerto Vallarta City Tours
Best Puerto Vallarta City Tours
⭐️ RATING: 5/5 Stars | ⏳ TOUR LENGTH: 5-6 Hours | ✅ Book it!
The Private City Highlight Tour with Tequila Tasting offers an intimate glimpse into the local culture, history, and flavors.
This tour starts at the iconic Malecon Boardwalk, where the heart of the city's vibrant life beats. You'll enjoy a leisurely walk, soaking in the bustling atmosphere and perhaps even discovering a new favorite restaurant or shop to revisit later so you don't have to research anymore.
But it's not just about the sights; it's also about the tastes. The tour includes visiting a local tequila distillery, where you'll indulge in a tequila-tasting session. Here, you'll learn about the intricate process of making Mexico's most famous spirit and savor the different varieties.
Additionally, the tour stops at a coffee factory, offering a chance to try some of the finest local organic coffee and buy some to take home.
We had such a memorable tour. I felt like we saw the whole city- though I know there are many things I need to go back to see! Our guide was absolutely wonderful. Thoughtful in every way- about our interests and our comfort. It was one of the best tours I've ever had.

– Alexandria (read more reviews here).
As you venture further, the tour offers a breathtaking view of Mismaloya, a beach town with lush jungle backdrops that have starred in Hollywood films.
The beauty of a private tour like this is the tailored experience it provides, which is especially beneficial if you're traveling with companions. It's an economical choice for groups, as you can share the cost while enjoying a tour paced to your preference and dives into areas of interest that matter most to you.
⭐️ RATING: 5/5 Stars | ⏳ TOUR LENGTH: 2 hours | ✅ Book it!
If you're pressed for time but eager to experience the best of Puerto Vallarta, this private walking tour is tailored just for you.
Kicking off at the bustling Lazaro Cardenas Park, you'll dive into the vibrant city center. As you navigate the lively streets, your guide will lead you to a local market where you can indulge in authentic regional snacks.
"AMAZING walking tour. This is the BEST way to see the city, see the art and learn the history of Puerto Vallarta. Our guide Isabel was fantastic. She was very attentive, thoughtful and kind." -Lisa (Read more reviews)
But it's not all about the food; you'll also explore Puerto Vallarta's vibrant street art. These murals are a testament to Puerto Vallarta's rich tapestry of urban movements and the diverse artists who've painted their stories on the city's canvas.
Throughout the tour, your guide will share fascinating insights into the city's past and present, ensuring that every step is as informative as it is enjoyable.
⭐️ RATING: 5/5 Stars | ⏳ TOUR LENGTH: 3.5 Hours | ✅ Book it!
Dive into Puerto Vallarta's vibrant food scene with a 3.5-hour walking tour that's as educational as it is delicious.
Led by an expert local guide with a knack for all things culinary, you'll visit eight different food spots, from the city's top restaurants to the most beloved street stands, sampling an array of authentic dishes. This is the perfect way to discover some places to return to eat!
You'll not only indulge in delectable food but also gain insights from a local perspective, which could include tips on where to eat, shop, and explore. One of the stops is one of my favorite places to eat!
"As a first time solo traveler, this was the best 1st day tour to take. Not only did I learn all the beat places to eat, I was given a map to try other places not a part of my particular tour. 5 ⭐️!" -Francesca (Read more reviews)
As you move from one tasting to the next, you'll also get a taste of the town's history and see some of its most interesting sites.
This tour is designed with intimacy in mind, limited to just ten people, to ensure personalized attention from your guide. It's perfect for all ages and fitness levels, making it a fantastic family-friendly activity.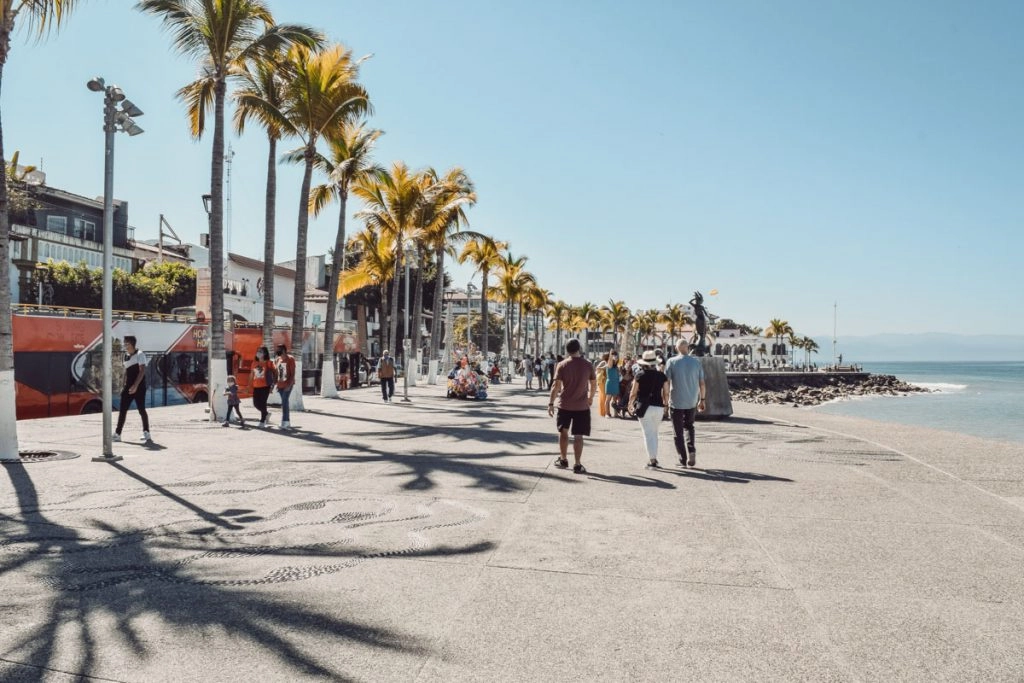 ⭐️ RATING: 4/5 Stars | ⏳ TOUR LENGTH: 6 hours | ✅ Book it!
Experience Puerto Vallarta from every angle with the comprehensive Puerto Vallarta 360 City Tour. This tour offers the perfect blend of urban exploration and natural beauty, taking you from the scenic Malecon into the lush Nogalito Eco Park. In this green oasis, you can unwind in pools or sway in hammocks.
Travel comfortably between the diverse locations in an air-conditioned vehicle, with the convenience of round-trip transportation from the Marina.
"The travel thru a typical Mexican village was fantastic ….I learned so much about the Mexican culture. We also really enjoyed the lunch in the jungle. Was a wonderful trip. Raul and Hector were the best !!!" – Janet (Read more reviews)
Along the way, indulge in a tequila tasting that invites you to savor the local spirit and enjoy a chef-prepared lunch complete with a beverage to round out your culinary experience.
The tour also includes a visit to an artisanal silver workshop, offering the perfect opportunity to pick up unique souvenirs crafted by local artisans.
With a bilingual guide providing rich insights into each site, this tour is a well-rounded journey through the heart of Puerto Vallarta, promising relaxation and discovery.
⭐️ RATING: 4/5 Stars | ⏳ TOUR LENGTH: 6 Hours 📍 | ✅ Book it!
Discover the vibrant heart of Puerto Vallarta with this full-day group tour that's as enriching as it is budget-friendly.
Perfect for first-time visitors, this excursion is guided by a local expert who will lead you through the bustling downtown, along the scenic Malecón, and out to the picturesque Los Arcos and Mismaloya Beach.
"Erik was amazing! Thank you for a good time. The tour was perfect, very knowledgeable tour guide. Definitely recommended!" -Laisa (Read more reviews)
You'll witness the stunning coastal scenery that defines the area and even step into a tequila distillery to learn about (and taste!) Mexico's iconic beverage.
While it's a more economical option than private tours, it offers a comprehensive overview of the city's must-see attractions. Keep in mind that the experience is a group activity, which means you'll share your day with other travelers.
Reviews suggest that while the tour is informative and covers all the basics, the personalized touch of private tours might be missed. Nonetheless, with hotel pickup and drop-off included, it's a convenient and cost-effective way to explore Puerto Vallarta's highlights and make new friends along the way.
Puerto Vallarta Free Walking Tours
Puerto Vallarta offers a delightful array of free walking tours that provide rich cultural insights without costing a dime (although donations are welcome). These tours are perfect for those who love to explore at their own pace and are looking for an authentic experience guided by locals.
6. Municipal Tour
For an in-depth look at the city's history and architecture, the Municipal Run City Tour is a fantastic option. Available every Tuesday, Wednesday at 9 AM, and Saturday at noon, this tour departs from the Tourist Office in the central square downtown.
Over approximately two hours, you'll learn about Puerto Vallarta's notable residents and historical landmarks.
7. Malecon Sculpture Tour
Art enthusiasts will revel in the Malecon Sculpture Tour, led by Gary Thompson from Galeria Pacifico. Starting at the "Millennium" sculpture every Tuesday at 9:30 AM, you may even have the chance to hear from the sculptor himself, Sr. Fernando Baños, also known as Mathis Lidice.
This tour takes you along the Malecon, showcasing the stunning sculptures that line the boardwalk and concludes at Galeria Pacifico, where you can meet additional artists.
It runs weekly during the high season from October to March.
8. Art Walk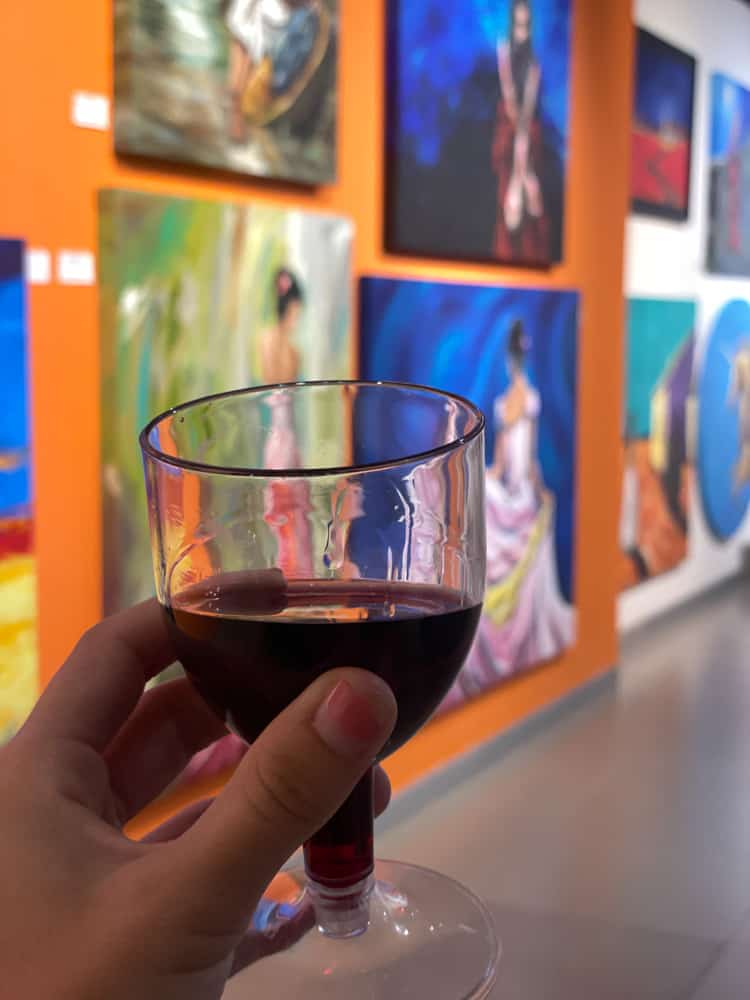 The Art Walk is less a tour and more a cultural experience. From October to April, the downtown galleries throw open their doors every Wednesday for an evening that's as much about art as it is about community. I've mingled with artists, sipped on wine, and found myself lost in vibrant conversations.
These Puerto Vallarta walking tours are not only easy on the wallet but also provide a genuine connection to the culture and community of Puerto Vallarta. They're a testament to the city's welcoming spirit and its eagerness to share its beauty and stories with visitors.
FAQs About City Tours Puerto Vallarta
Is Puerto Vallarta a walkable city?
Yes, Puerto Vallarta is known for being a walkable city, with many attractions, restaurants, and beaches within easy walking distance, especially in the downtown area and along the Malecón.
Where can I walk in Puerto Vallarta?
How do free walking tours work?
Free walking tours in Puerto Vallarta typically operate on a tips-only basis, led by knowledgeable local guides who offer insights into the city's history and culture.
Does Puerto Vallarta have a boardwalk?
Yes, Puerto Vallarta boasts a beautiful boardwalk known as the Malecón, which is lined with shops, art installations, and restaurants.
How long is the boardwalk in Puerto Vallarta?
The boardwalk in Puerto Vallarta, the Malecón, stretches for approximately 1.5 miles (2.4 kilometers) along the beachfront.
Is it safe to leave the resort in Puerto Vallarta?
How many days is enough in Puerto Vallarta?
For a thorough exploration of Puerto Vallarta, a 4-5 days stay is recommended, allowing time to enjoy the beaches, cultural sites, and nearby natural attractions.
How do you get around Puerto Vallarta without a car?
Is it better to Uber or taxi in Puerto Vallarta?
Choosing between Uber or taxi in Puerto Vallarta depends on your preference; Uber offers cashless convenience and set fares, while taxis can be hailed on the spot and may negotiate fares.
Is Uber safe in Puerto Vallarta?
🤩 This walking tour is our #1 pick because it covers the city's highlights and has fantastic reviews!
Final Thoughts: Puerto Vallarta City Tours
Walking tours are the key to unlocking the city's true character, allowing you to engage with its history, flavors, and people up close.
For a trip that starts on the right foot, consider booking a walking tour to lead the way. It's a simple step that promises to enrich your visit from the very start. Ready to explore? Secure your spot on a walking tour and make your Puerto Vallarta experience one for the books.
Read More: